A Community Bake & Italian Beer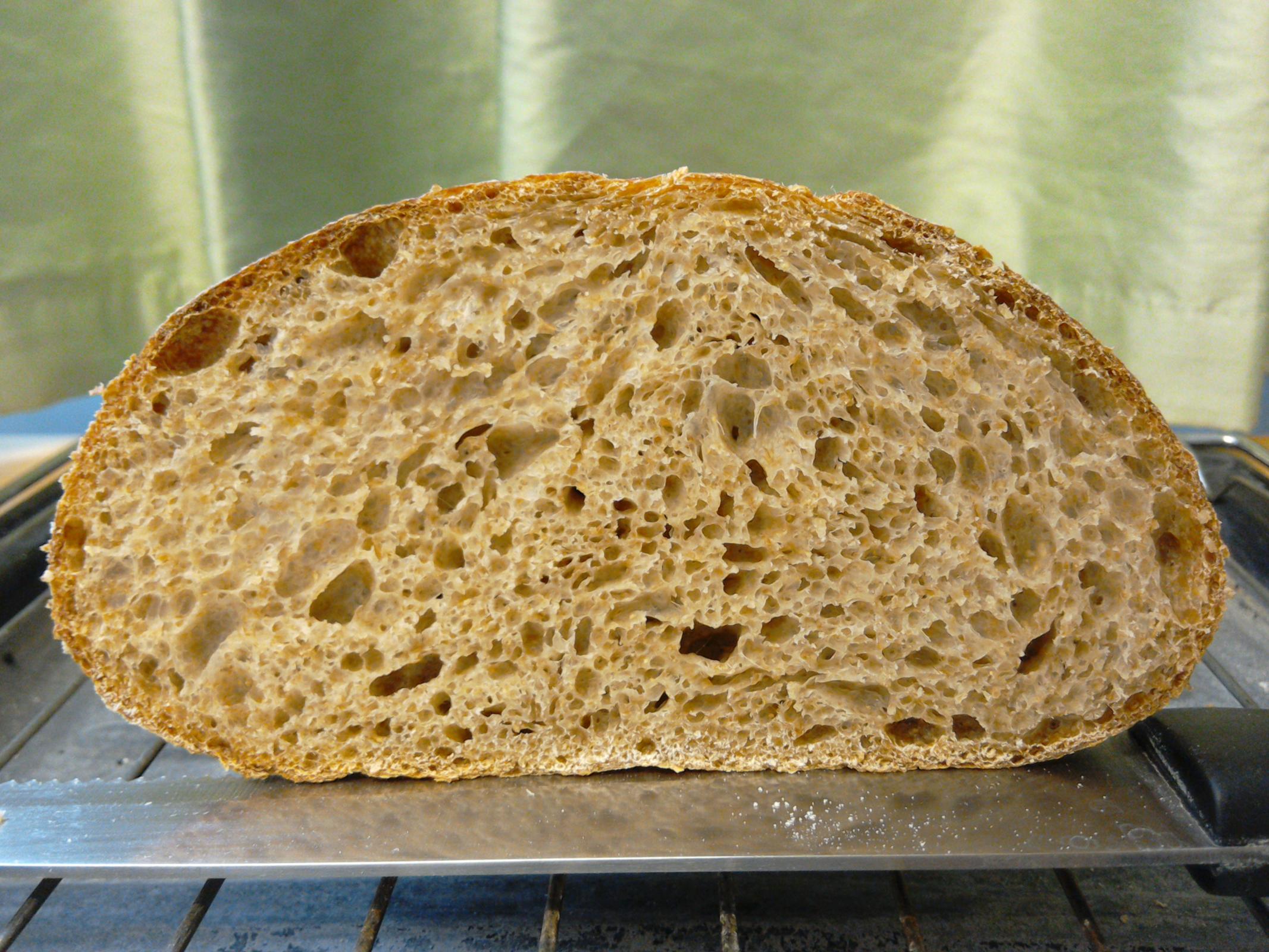 Thank you to Dan for the wonderful idea of this community bake and Maurizio, from the perfect loaf, for the recipe here is my second attempt. Instead of 78% hydration (proceeded cautiously the first time) this is the original 86.4% hydration (I don't believe the malt is counted when calculating hydration in the original recipe, which places it at 87%, but it's flour so why not?) and with Birra Moretti Lager in place of the water. 
The Levain Build:
17g starter (whole rye @ 70% hydration)
15g whole wheat flour
15g bread flour
33g water
Dough Formula:
220g whole wheat flour
220g bread flour
380g Birra Moretti (330g for autolyse + 50g final dough)
5g whole rye flour (instead of malt and added to make things balance)
10g salt
62g levain
This is the highest hydration dough I've done to date. Decided on slap and folds and it worked a treat. The gluten was strong and the dough behaved so well. Added in the stretch and folds for good measure but really didn't need it. The recipe suggests to pre-shape with no flour. This was a surprise to me as I've always needed to use flour to prevent the dough from sticking. However not this time. Did a gentle letter fold one way and then the other, inside the bowl, and the dough released from the bowl immediately when turned out onto the bench. I've had more issues with lower hydration in the past. Tightened it up into a round and let it bench rest for 20 minutes. Held it shape very well. Lightly floured the top and inverted the dough. Shaped into a batard, placed in the banneton then into the fridge for 12 hours. 
Fully expecting the dough to spread out like a pancake, as with other really high hydration doughs in the past, this one held its shape and had great oven spring. Freestanding on a wire rack with tin foil as a base to-boot. 
Very happy with this recipe. Feel with slap and folds I can handle hydration that until now has been out of my depth.