Some slap and folds and a save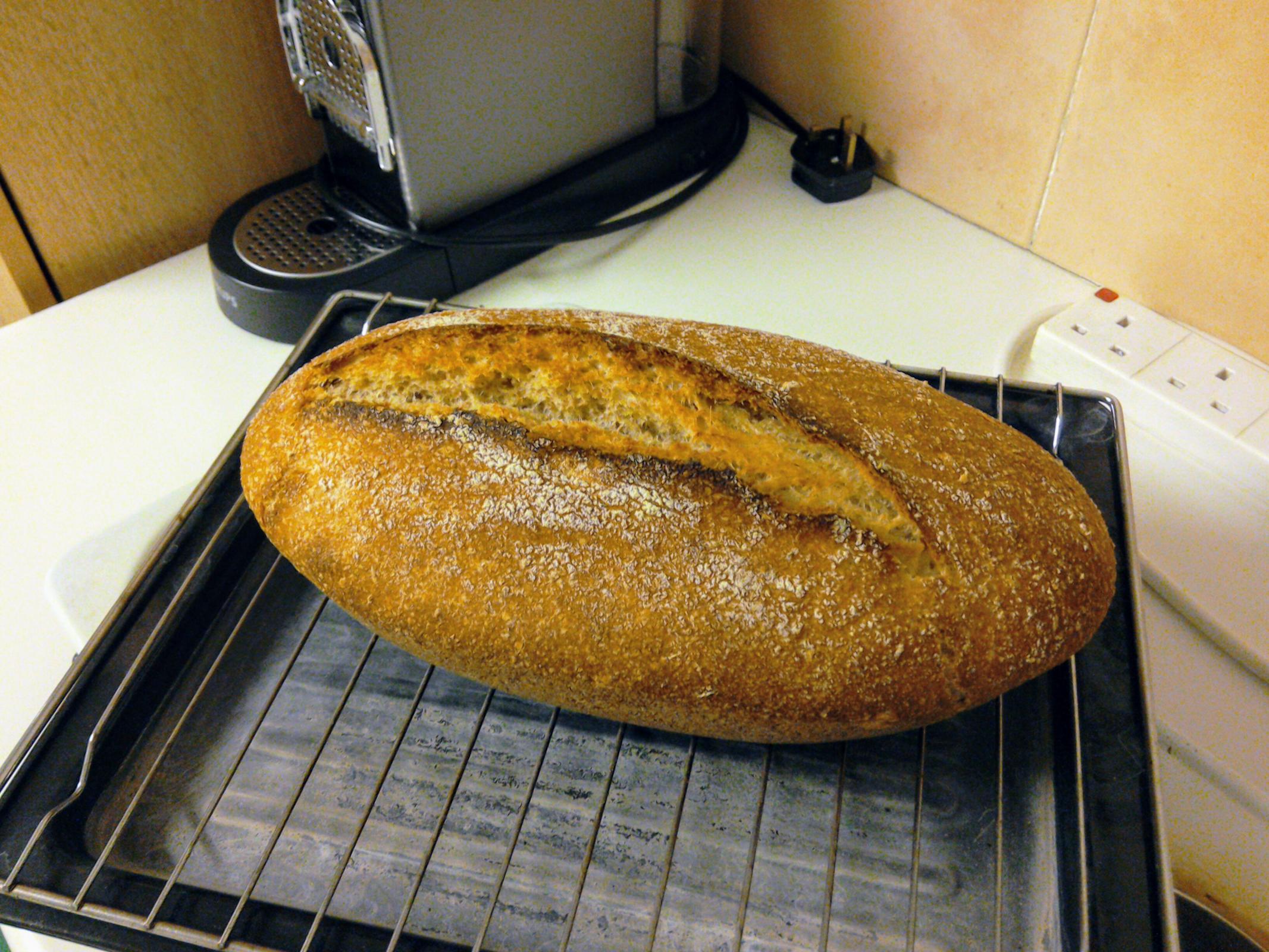 Being the neat and tidy freak that I am my preferred gluten development technique is stretch and folds in the bowl. This week Carole and I are doing Ian's Broa di Milho. His delicious take on this traditional Portuguese Corn Bread. One of my favourite recipes.
Everything went swimmingly well until the shaping. For some reason my technique went down the drain and ended up with a mess after it started to stick everywhere. What to do? 
Now while i avoid the slap and fold when I can I often resort to it when saving a dough. So after a brief panic started the slap and folds. Eventually it came together and while my strength was in tatters my dough was holding itself together and looked better than me by this stage. No strength left I opted to dump it into the silicone pouch rather than carry on with the more "artisanal" approach. 
While the pouch does support the dough it was still high hydration and it will spread outwards rather than upwards. So what started off as a boule, at the end of the proofing, it ended up elongated and filled out the bottom half of the bowl like pouch. 
Didn't score it and put it in a preheated oven hoping for the best. What a nice surprise! The oven spring was excellent and the natural scoring is better then I could have done.
So this dough has had stretch and folds, bulk ferment, slap and folds then straight into shaping and a final proof. While I didn't keep any the bubbles from the bulk ferment it still had time to develop flavour. Hopefully the slap and folds has given me a nice enough crumb and while today we tend not to de-gas completely at one time it was the standard and everything you got crumb wise was from the final proof. 
It's now cooling. Here's hoping.