Seeded SD and another (mostly) white SD
So, you know when your choices are 1) wake up super early to get your loaves in the oven and have fresh bread or 2) don't bother baking because your day is really busy and go without the bread… Clearly, the right answer is to wake up and bake. Am I right? Well anyway, that's what happened to me this weekend and here is the consequence of my choice.
One (mostly) white SD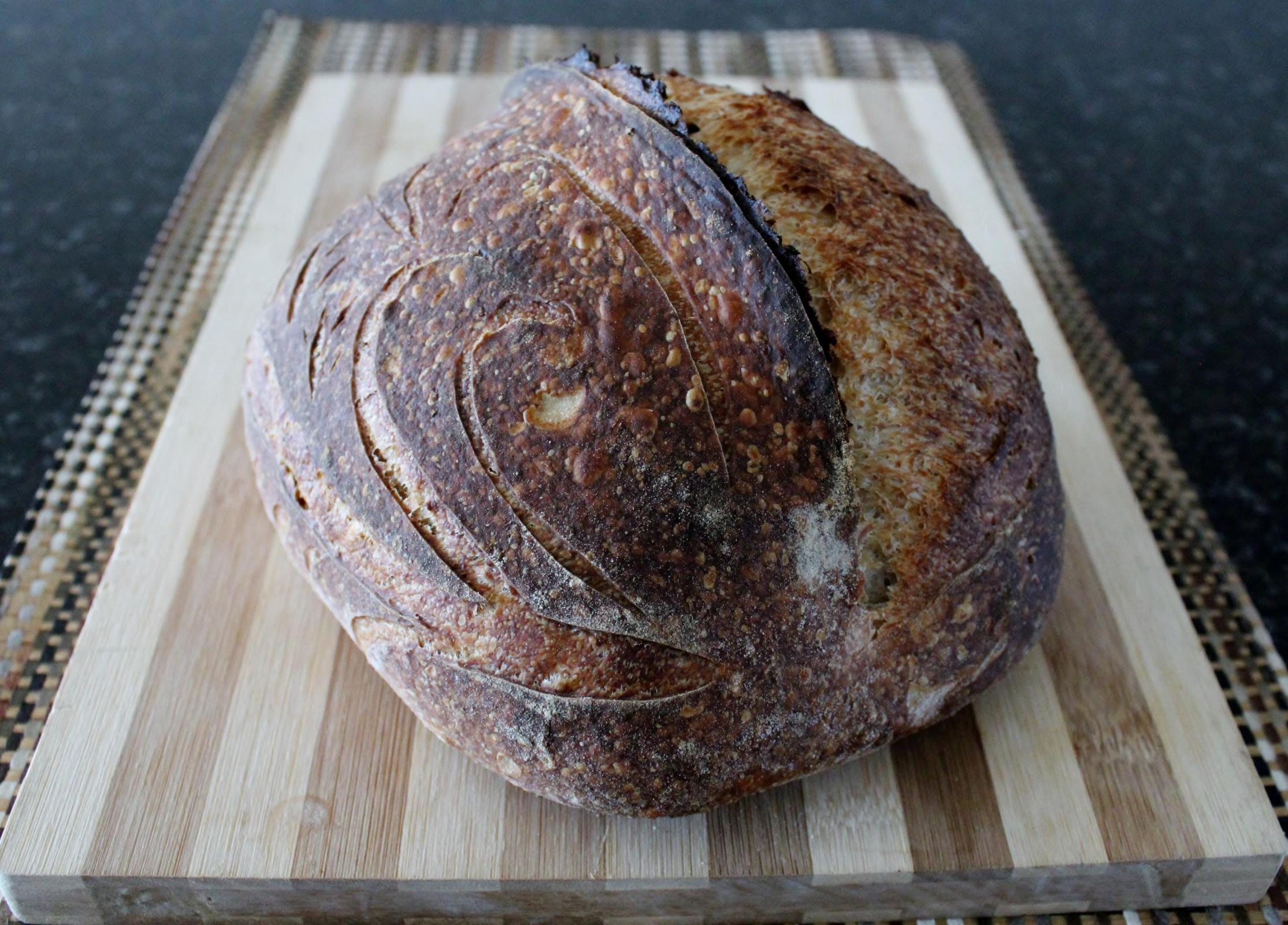 ...and one seeded SD loaf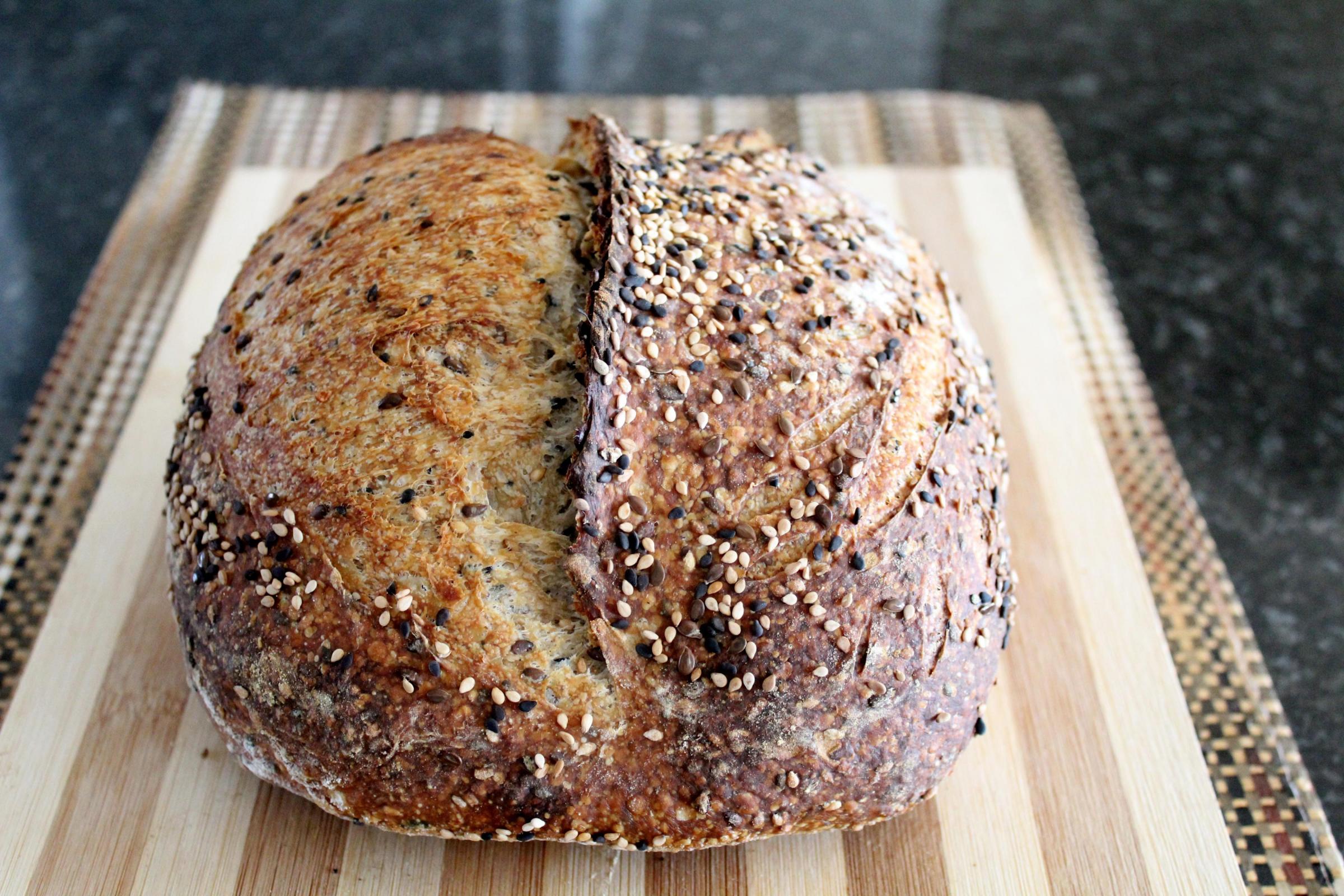 The white loaf is the pretty much the same as my previous post except I upped the hydration a tiny bit from 76% to just shy of 79% and dropped the prefermented flour % from 12% to 11% (yes, 1% is important to me!! LOL!!)
This loaf has become my little project and I must say, I prefer the result I got this time. The crumb is noticeably softer and melty in mouth. Yum… I let this one have a much longer shaped proof (3.5 hours instead of 1.25hours) and retarded it for 8 hours instead of 14hours.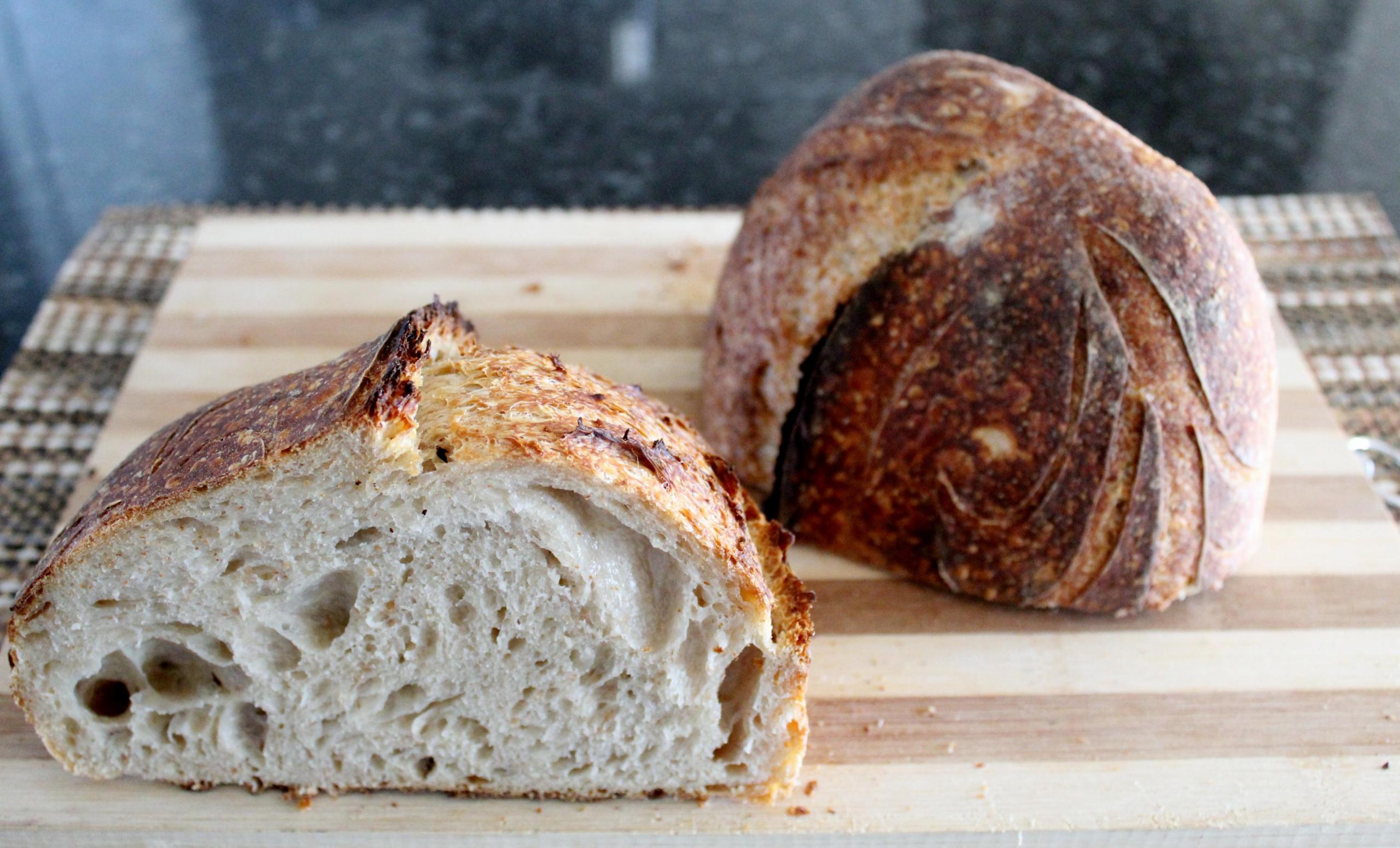 I'm happy with the oven spring on this one,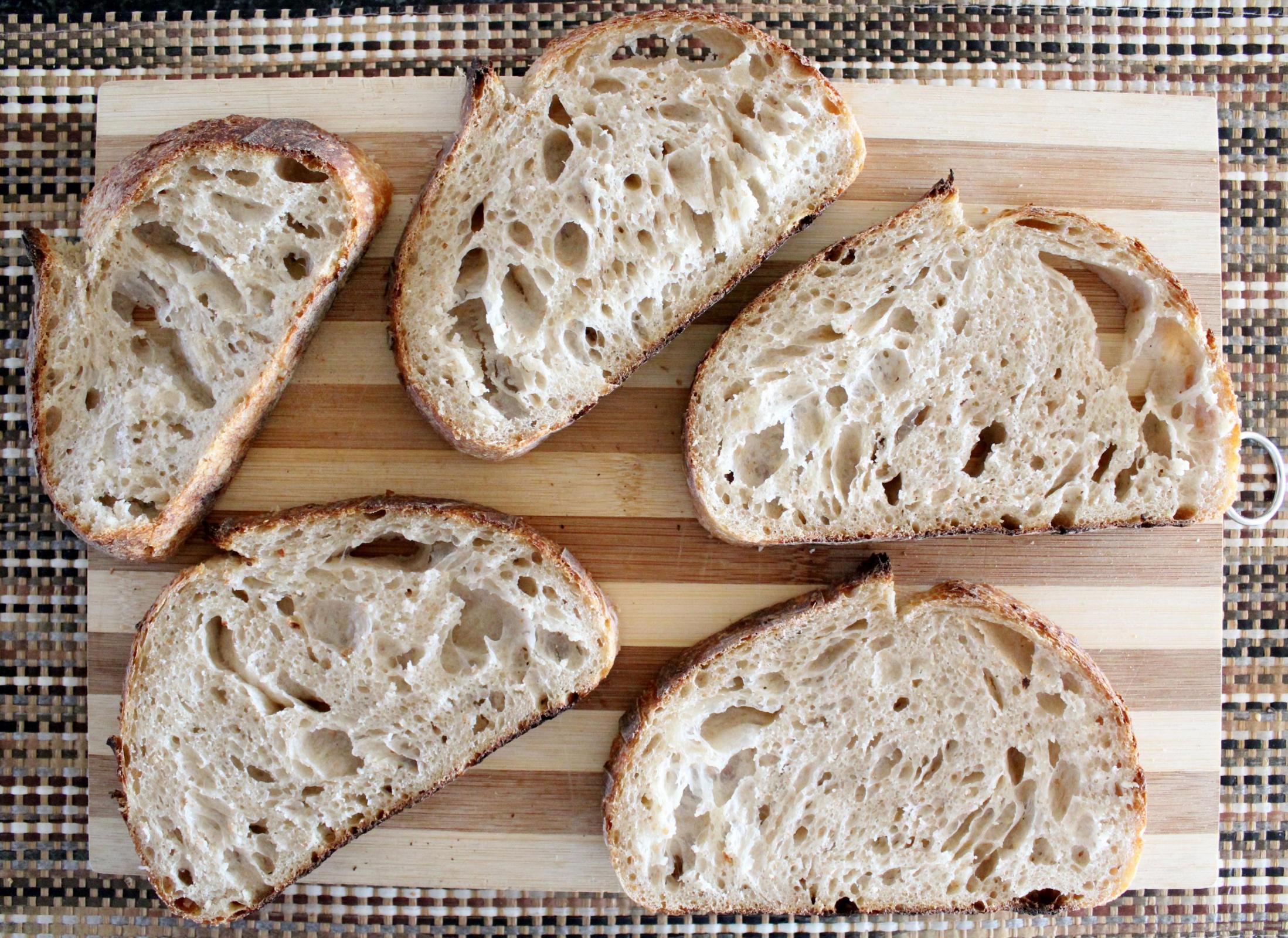 Crumb shot...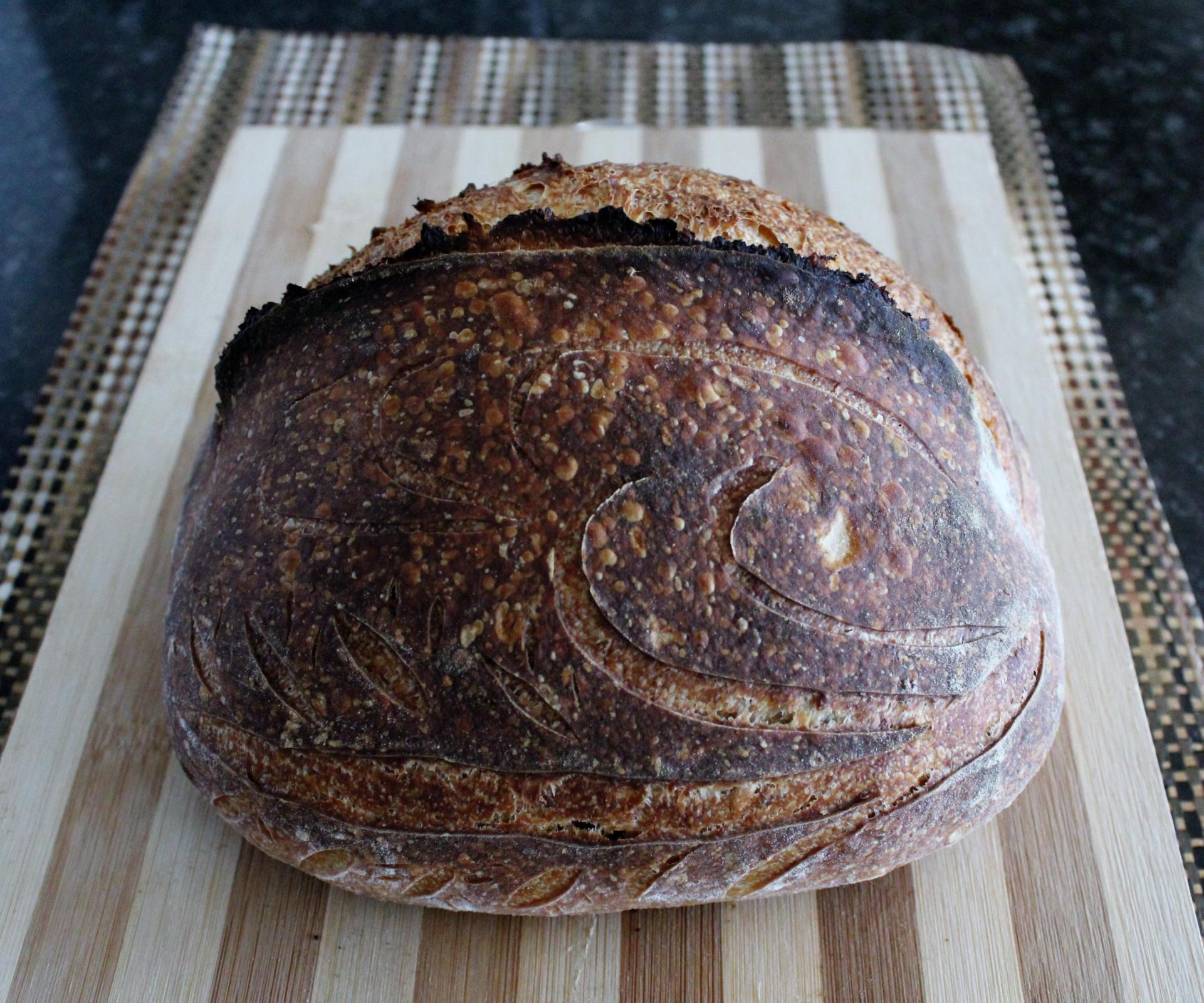 Still playing with my scoring :)
The next loaf was a seeded loaf… nothing fancy, just a mix of white and black sesame seeds and linseeds. I've made a seeded SD loaf before and I really enjoyed it but I thought that the seeds sucked a lot of moisture out of my dough. So this time I toasted the seeds and soaked them in boiling water overnight before putting them in the dough. I put just enough water so that it would all be absorbed, I didn't want extra water to end up in my dough.
Here is the formula and method:
 

Weight (g)

Final dough

%

 

Levain (80% hydration)

90

 

 

 

Water

296

336

80%

 

 

 

 

 

 

Flour

370

420

100%

 

Unbleached white bread flour

330

330

79%

 

Whole wheat flour

 40

80

19%

 

Rye flour

 

10

2%

 

 

 

 

 

 
 

Salt

9

9

2%

 

 

 

 

 

 

Seeds

80

80

20%

 

Sesame seeds (black)

15

15

4%

 

Sesame seeds (white)

40

40

10%

 

Linseeds

25

25

6%

 

 

 

 

 

 

Total dough weight

845

845

 

 
1. 1 stage 12 hour levain build. 20 g NMNF rye starter plus 45g whole wheat flour and 36g water.
2. "Pre mix" the flour and water for the dough the night before mixing, chill in the fridge for a few hours and leave to come to room temperature overnight.
Toast the seeds and soak in 55g of boiling water.
3. Add the salt, levain and seeds to the dough and mix.
I spent about 50 mins mixing the dough initially (about 2 -3 mins on, 10 mins rest x 4) and then did 3 set of stretch and folds, not quite hourly but they were done within the first 3.5 hours of the bulk fermentation. Then another 5 hours bulk fermentation (yes, things were slow because its cold here)
4. Pre shape and let the dough rest for 30mins.
5. Shape and let the dough sit in the basket for 3.5hours before refrigerating for 8 hours.
6. Baked at 250 dC for 20mins with steam and then at 230 dC for another 25mins.
Result: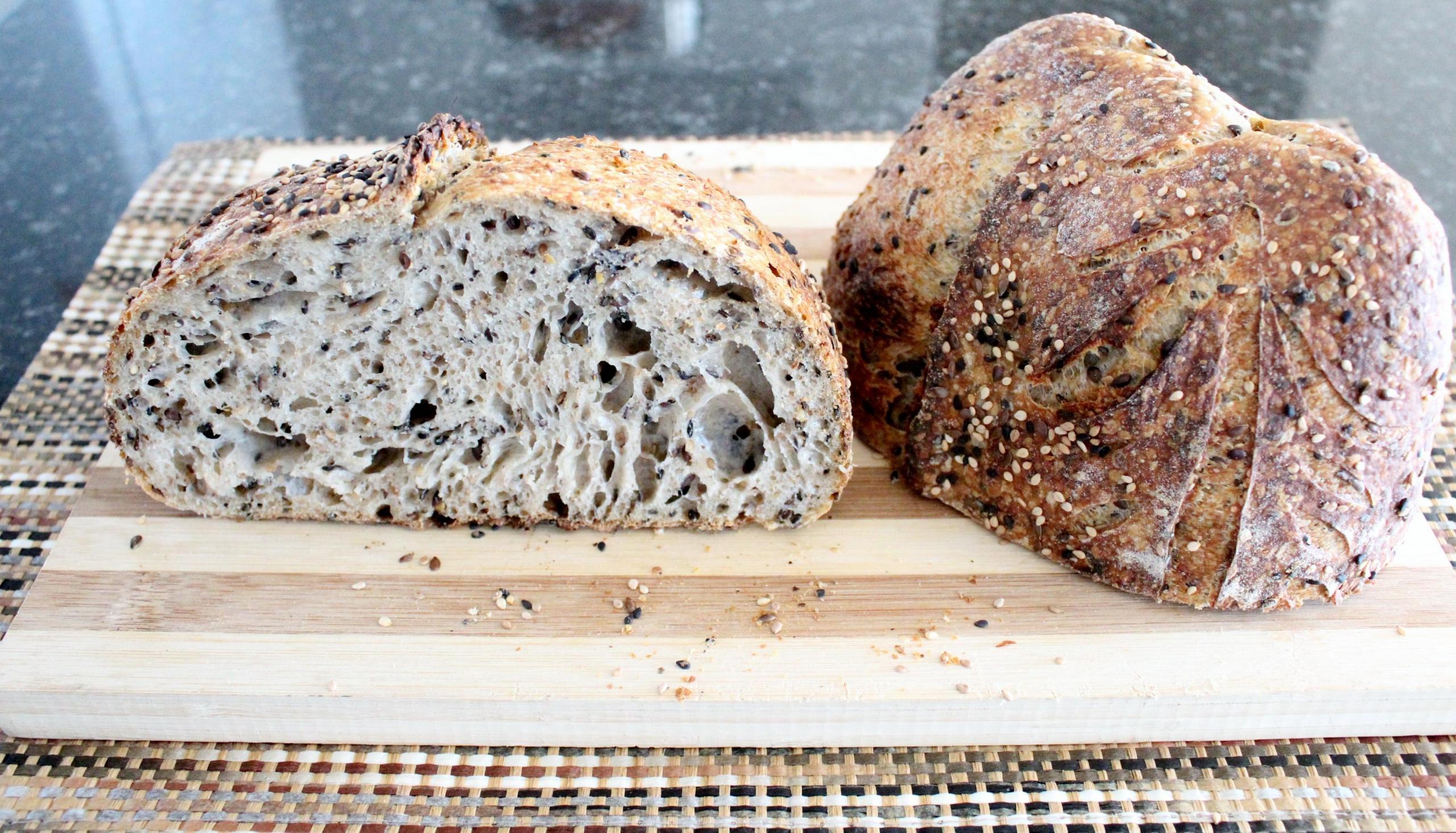 Slicing this loaf was amazing! The aroma of the seeds was just so good…I was worried that I didn't have enough seeds in the dough, but I think I got just the right amount.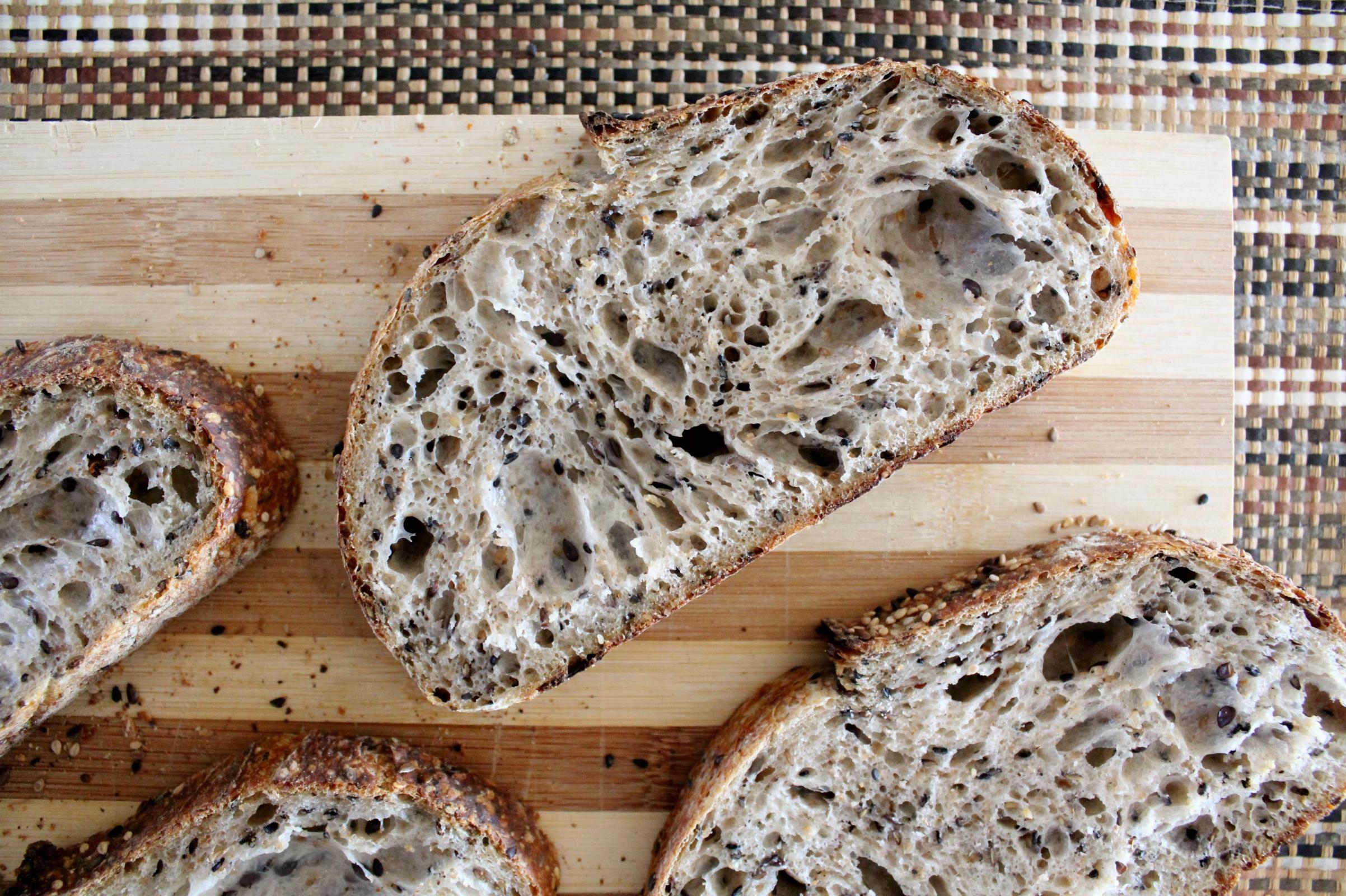 Soaking the seeds was a good idea, the crumb is nice a moist because the seeds didn't steal as much water from the rest of the dough.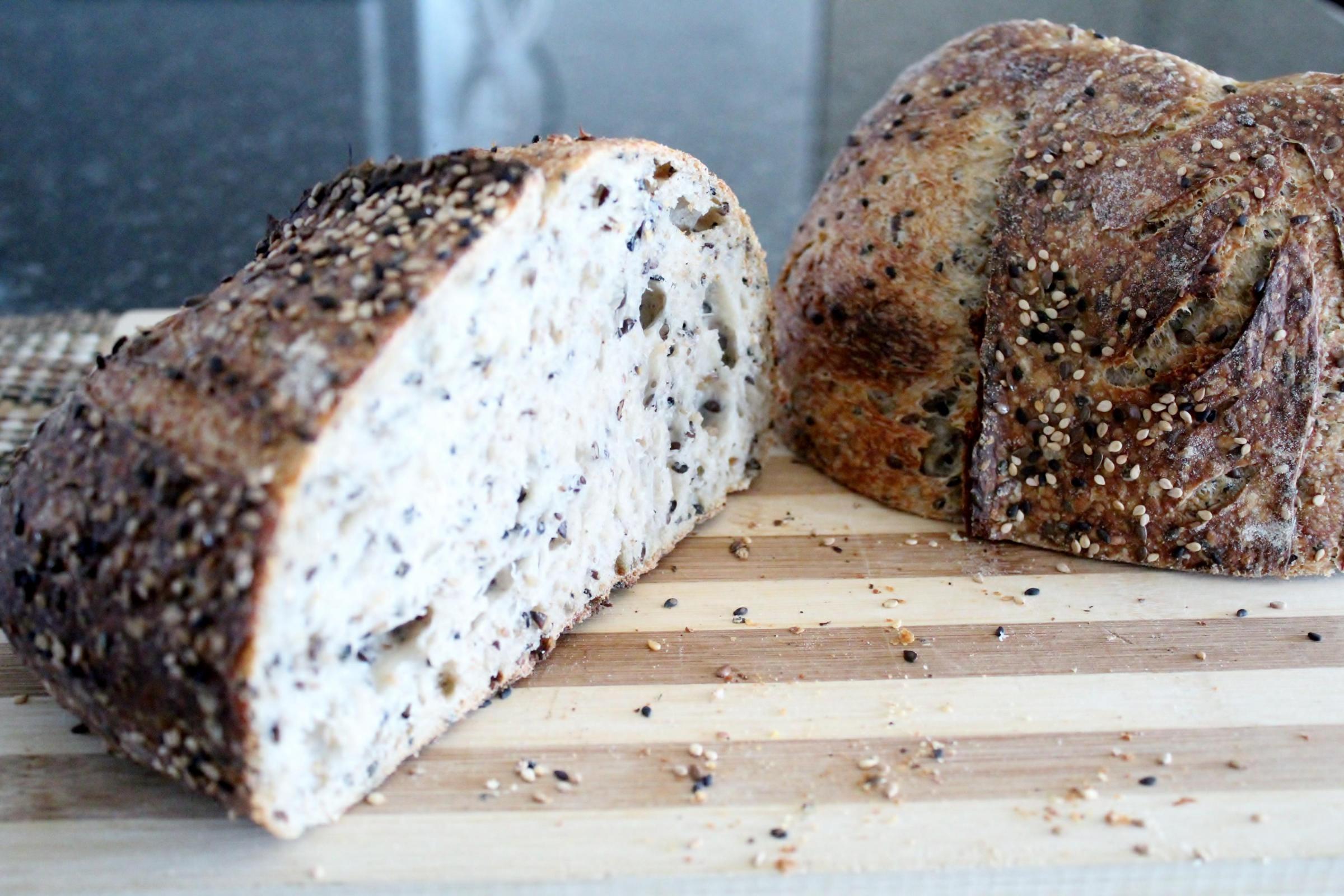 I hope everyone has a great week! Happy baking friends :)
Ru