Hamelman's Swiss Farmhouse Bread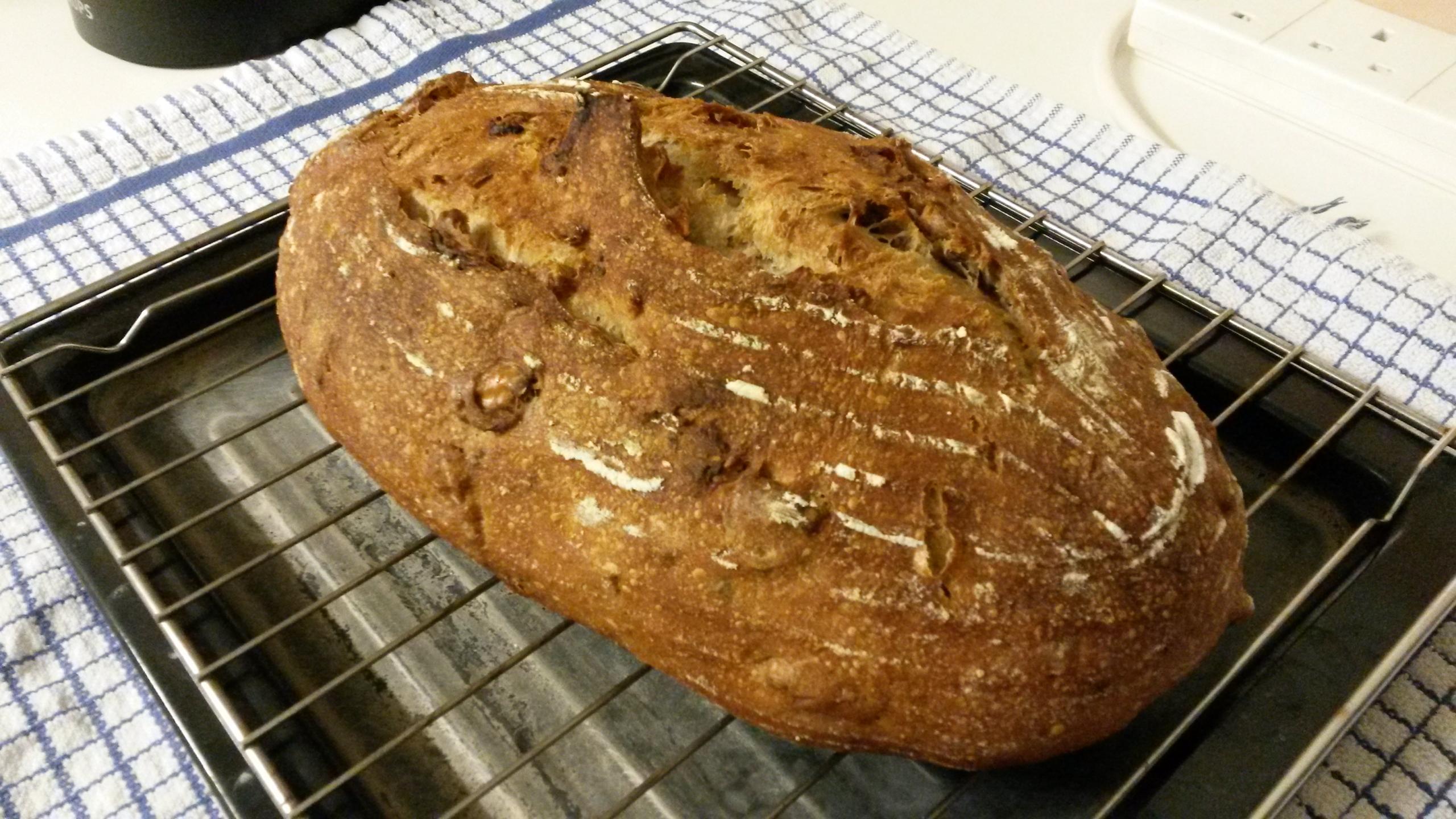 Hadn't refreshed my yeast water in months! It was touch and go as the yeasts were a bit tired and more then likely a refreshment was necessary. Had to dump the timings of the recipe completely and watch the dough. Well good things come to those who wait. 
A touch of khorasan flour, toasted walnuts and dates (instead of raisins).