20% khorasan as a "Do Nothing Bread"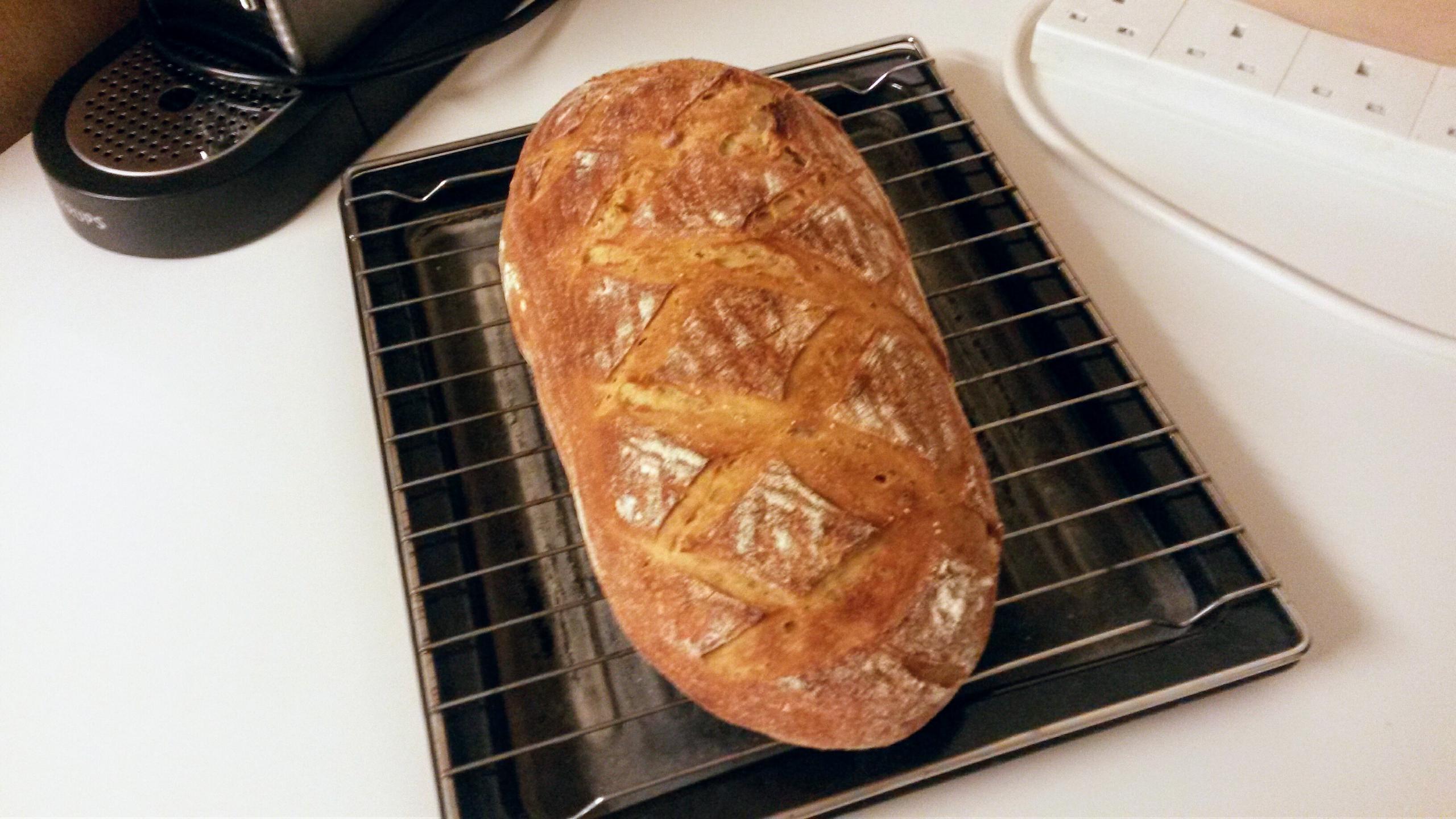 Ingredients:
Good Oven Spring. Free standing loaf with a steam tray. Mini Oven. Making the best of the situation and one day I hope to bake in a Dutch Oven. 
Question: How long can a store this loaf in a cold oven not wrapped in anything? Bread box not quite empty from the last loaf yet.