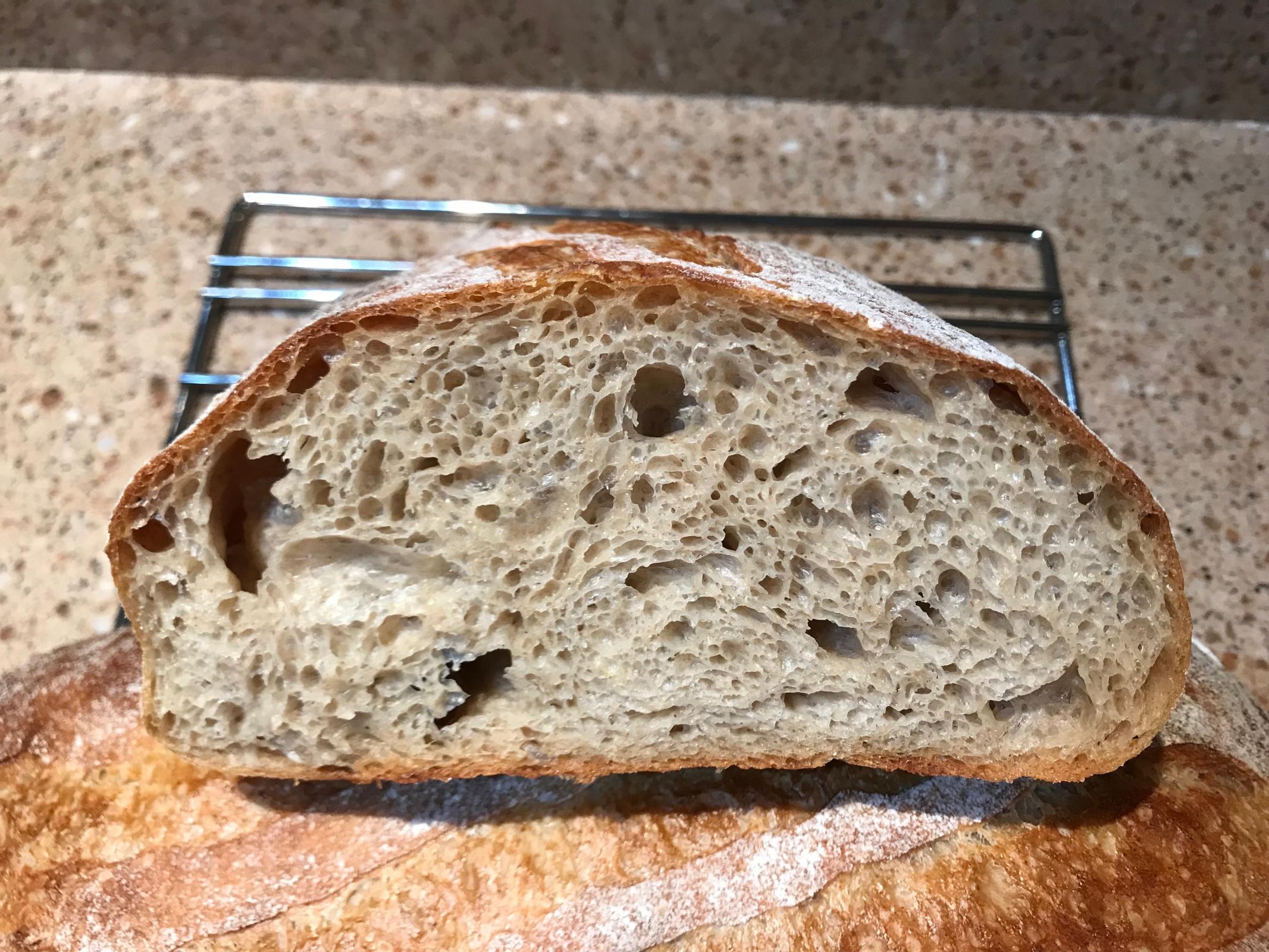 I regularly make bread by using a 66% hydration sourdough starter and a fairly stiff cold-autolyse soaker of all the rest of the flours I'll be using, so all the flour is somewhat hydrated for at least 8-12 hours.  
Usually it's about 40% whole wheat and 10% rye. I generally aim for a reasonably high hydration; often about 80%, but the whole wheat absorbs more, so it isn't totally liquid, but it is a sticky dough then needs a light touch.It needs the S&F to develop some dough strength. The photo above is from my last batch like this, with a wonderfully cool and chewy crumb and paper-thin crackly crust.
I reserve about 100g of the total water, adding that as a second hydration when I mix the soaker and sourdough starter together. I mix it in my Kitchenaid for a minute or so until it's evenly wet and mixed. I then let it sit for for about 30 minutes before I add the salt.
With the salt added, I mix about 3 minutes more. Then build final dough strength with 4-5 S&Fs over a couple of hours or so, before leaving for bulk rise (overnight in the fridge sometimes, depending on my schedule).
I do this "second hydration" because I read a few people on this site doing it.  TxFarmer, DonD, and David Snyder have attributed this to Anis Bouabsa.  I don't know much about him or his reasons for this technique.
I accept their expertise as a reason to save some water and give the dough a second hydration (I have made fairly good bread following their formulae and methods).
But I have no idea why this is supposed to be a good idea  

I like to understand the why as well as the how of bread making.  Not understanding why, I'm not sure if I'm doing it right.  
Is it just so the salt you add after hydration is incorporated easier, without the crystals cutting the gluten?  Or is there more to it than that?  
Explanations or corrections would be appreciated, please.