February 2, 2018 - 9:24pm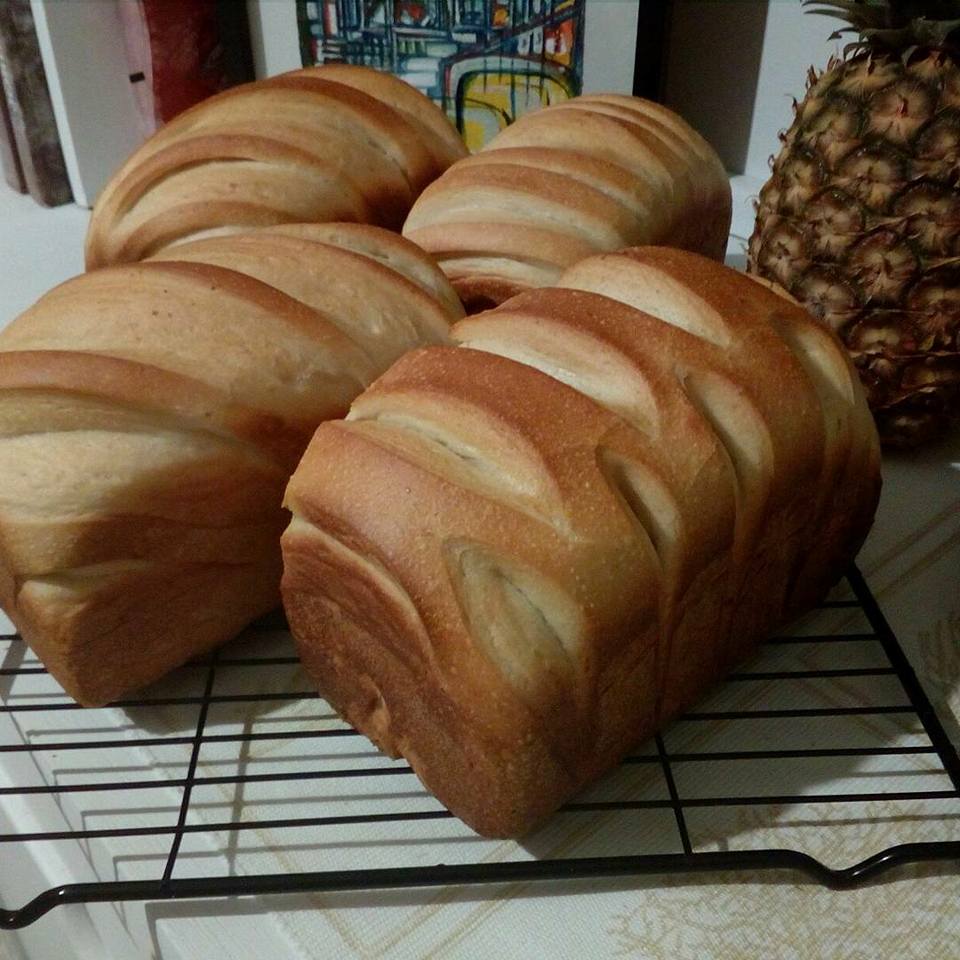 I like soft, tender and light bread, from time to time. This is one of the recipes I have learned last summer in Miami, working in the bakery of a friend of mine. This is based on a pain au lait or pain viennoise recipe.
This is 1 kilo of bread flour, 550 ml cold milk, 100 gr stoneground levain, 20 gr salt, 50 gr sugar, 100 gr butter and 20 to 35 gr fresh yeast, depends on how fast you wanna ride. The technique for this decoration is just scoring after shaping the loaf, just before putting the dough inside the tin. It's good to use a sharpen blade.
Enjoy!
Abel, Mexico.