January 29, 2018 - 6:50am
A lesson in bringing out the tang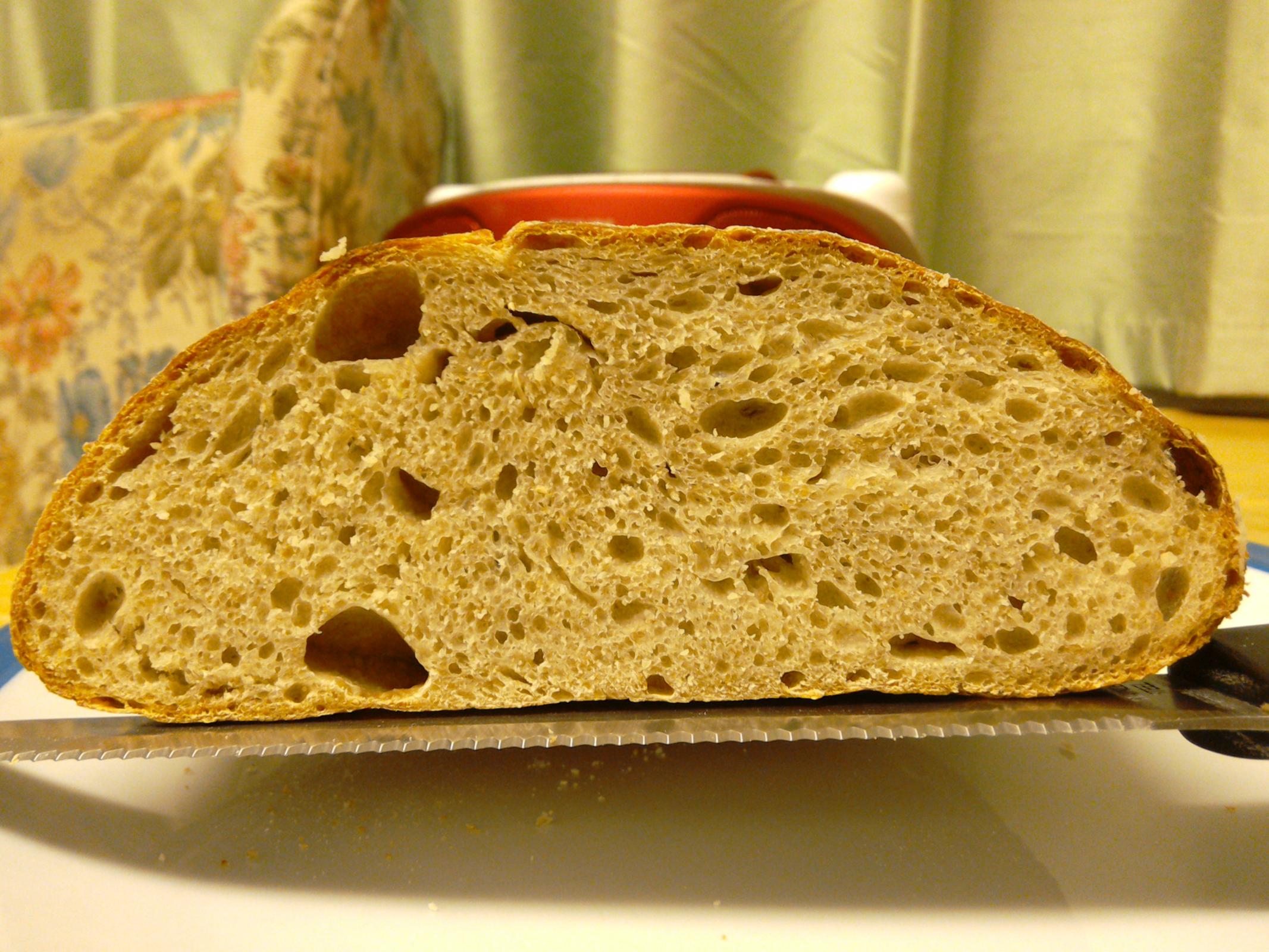 So I am blessed with a rather sweet starter and tang normally eludes me. Don't get me wrong, I get lovely tasting loaves and very happy with my starter, but tang it's not its strongest point. I laugh when people tell me they don't eat sourdough because they don't like sour bread. How little do they know that sourdough does not always equate to "sour" but rather the process. You can get all different lovely flavours which don't have to be sour/tangy. And if you have a naturally sweeter starter it can be a right job to get some tang out of it. So this leads me to my sour sourdough quest.
I came across this recipe on the wonderful My Weekend Bakery site for their version of San Francisco "style" Sourdough Bread. I'll post the brif recipe here and i'll give the website address which has a very detailed recipe with explanation...
https://www.weekendbakery.com/posts/san-francisco-style-sourdough-bread/
Ingredients for the Starter:
126 g bread flour
83 g water
24 g sourdough culture
Left to mature for 9 hours and then refrigerated for 34 hours!
Ingredients for the SF Style Sourdough
makes 1 loaf (65,2% hydration)
Starter (233 g total weight)
264 g bread flour
50 g spelt flour (pref. whole grain)
204 g water
9 g salt
SF Sourdough Time Table
Day 1 23.00h Make starter let ferment for 9 hours at room temperature
Day 2 08.00h Put the starter in the fridge for approx 34 hours!
Day 3 17.00h – 18.40 h Making the dough
Starter + water 1 minute stirring
Add flour + salt 3 minute kneading
15 minutes rest
Stretch and fold
15 minutes rest
Stretch and fold
40 minutes rest at room temperature
Day 3 18.40h Put dough in fridge for 15 hours

Day 4 10.00h Take dough from fridge and leave at room temperature for 2 hours
Day 4 12.00h Shape the loaf and leave to proof for about 2,5 – 3 hours
Day 4 14.30 – 15.00 h Bake for 45 minutes at 235 ºC / 455 ºF
SUCCESS! We have a tangy loaf. It's not overpowering but it's tangy and flavourful. More going on than just tang too.