January 28, 2018 - 9:41am
Would appreciate your feedback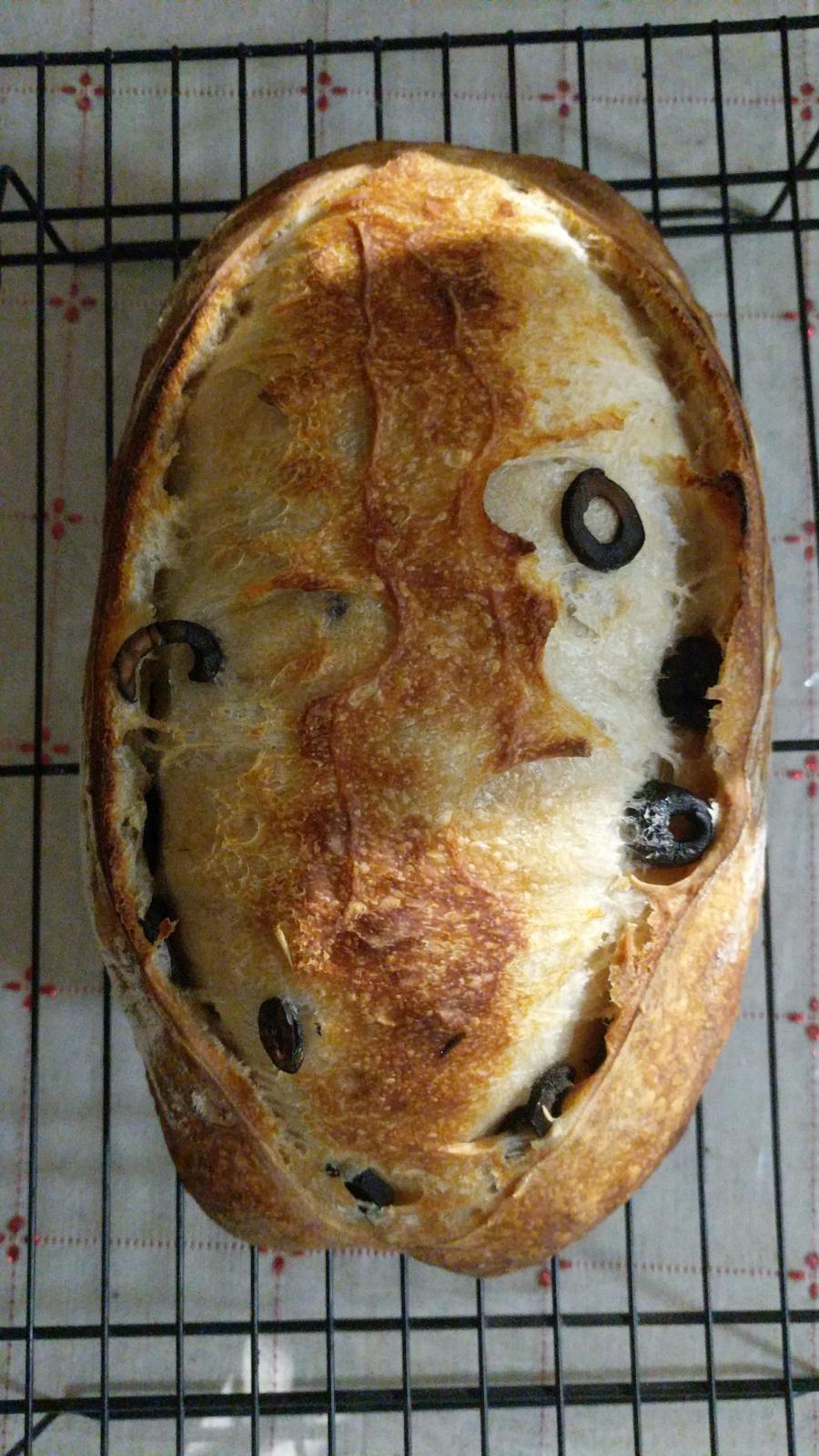 Hi,
This is the first time I'm posting a bread here and I'm not sure if this is the right place or format so apologies in advance if it is not! It's my go to recipe for olive bread. It goes like this: 
Salt 10 grams
Water 350 grams
100% hydration starter 100 grams
Bread flour 500 grams
Mix all the above, stretch and fold every 30 minutes x6. Leave at room temperature for 3 hours. Shape (add 100 grams of sliced black olives here). Leave in the fridge for 5 hours. Bake. Here's the crumb. I'd appreciate your feedback very much.