January 14, 2018 - 6:35pm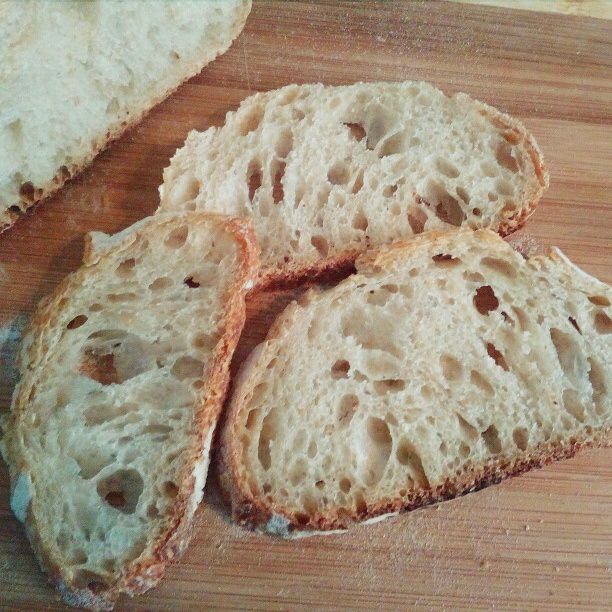 Now that the trend in Europe is baking with very small % of levain (1% levain I've seen), let's go against fashion. I made this 200% levain bread.
This was 2 kilo of mild levain (100% hydration) + 1 kilo of AP flour Guadalupe Optima from Mexico (11.5 protein) + 500 ml water + 45 grams salt. 
Bulk fermentation was around 3 hours with one fold at 1h30m.
Before shaping I left 1h30m resting. So it`s a good system to make quite fast levain bread, it only took me around 5-6 hours.