December 31, 2005 - 1:06pm
I made pizzas last night using the Neapolitan Denominazione de Origine Controllata crust from American Pie. It is basically the same as the Neo-Neapolitan dough except it totally omits sugar and fats. I meant to make the pizzas the day before but didn't have time, so I just punched the dough down and left it in the fridge a second day.
I made a couple of small ones for the kids. I guess I didn't dress them w/ enough cheese and sauce, because they totally poofed up and ended up looking more like pizza bagels than pizzas.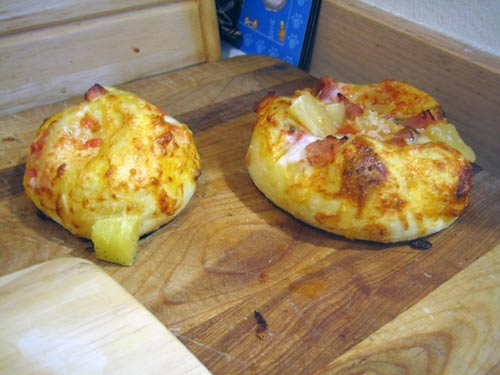 I don't know if you can tell here, but they ended up being about 2 inches tall.
Our pizza came out more normal, with a thick, poofy crown and thin crust in the middle.