December 3, 2017 - 2:56am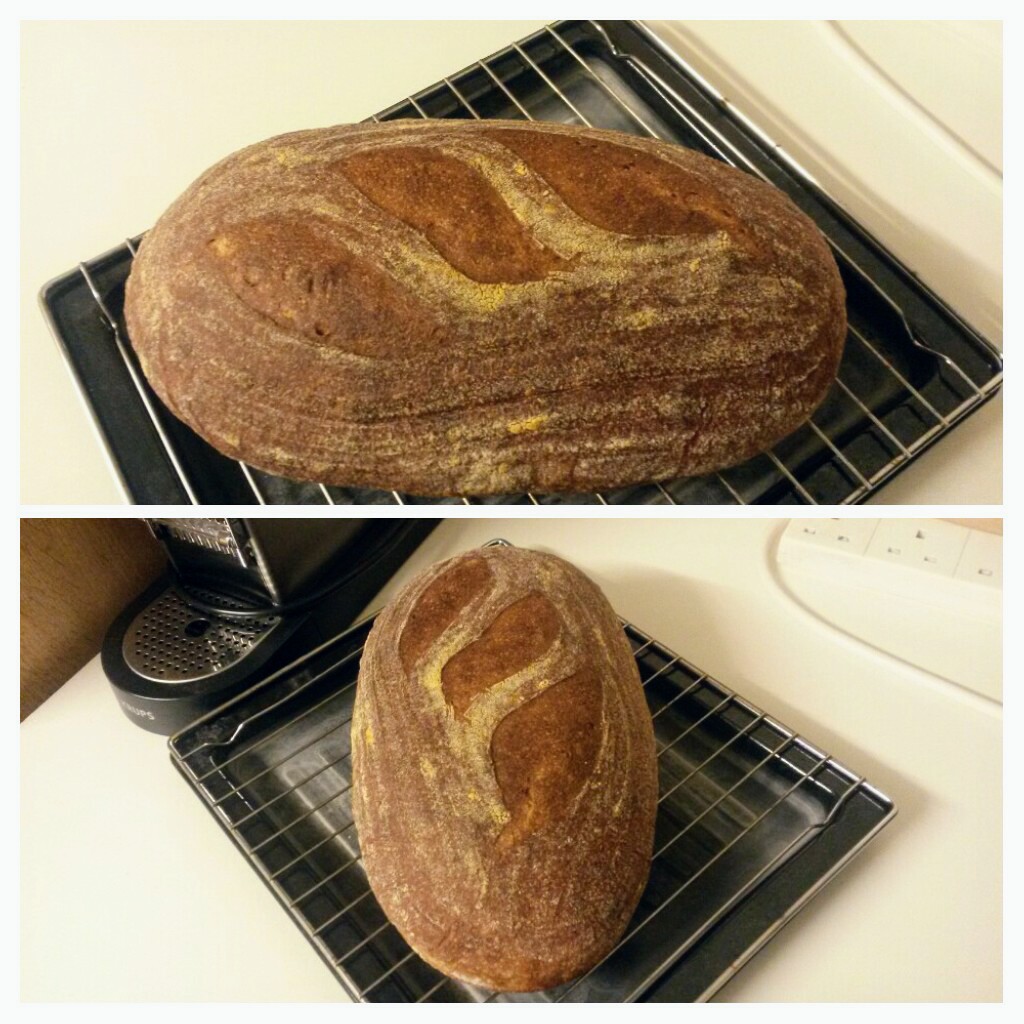 RECIPE:
150g starter (100% hydration whole rye)
300g water
450g flour (300g bread flour, 150g wholegrain red fife flour)
34g amazake
10g salt
METHOD:
Build a Levain in two stages...
Night Before: 10g starter + 20g water + 20g whole rye flour. 
Morning Of: 50g starter + 50g water + 50g whole rye, ready for late afternoon. 
Mix the water, levain, amazake and flour till a shaggy dough is formed. Autolyse for 30min - 1hr.
Sprinkle the salt over the dough and incorporate. 
Stretch and fold every 20-30 minutes 4x in total then leave to rest till the bulk ferment is done. 
Pre-shape and bench rest for 20 minutes. 
Shape and place into prepared banneton seam side up. 
Refrigerate for 12 hours. 
Score and bake in preheated oven using your usual method.