October 21, 2017 - 2:25pm
There are too many good breads to make! This weekend was my chance to be a copycat and try a couple of newly posted loaves plus one old standby.
The first loaf that intrigued me was Danni's Cranberry Pecan Orange Blossom Water sourdough, based on Lechem's original post. I don't usually bake with ingredients like Orange Blossom Water so it was my chance to experiment. Plus I thought the fruitiness would pair well with some strong, hard cheeses that we were sharing with friends for dinner. The results were everything I hoped for.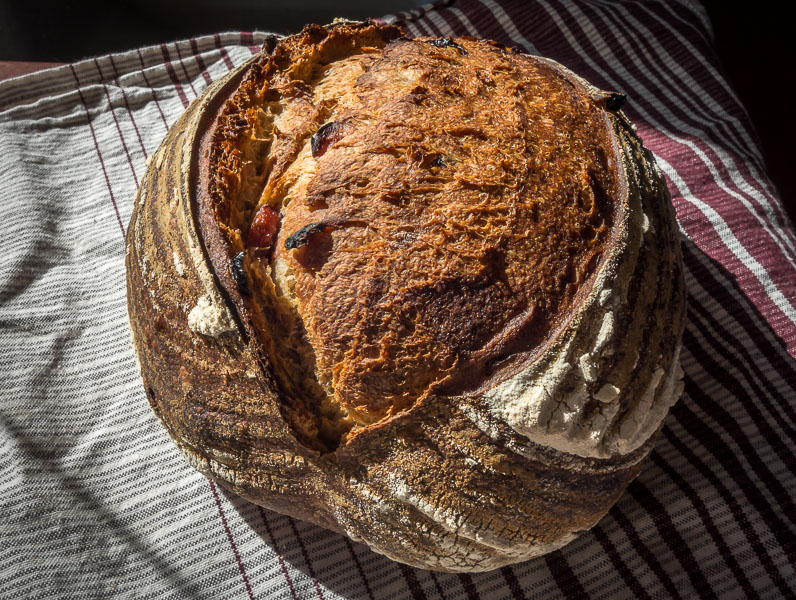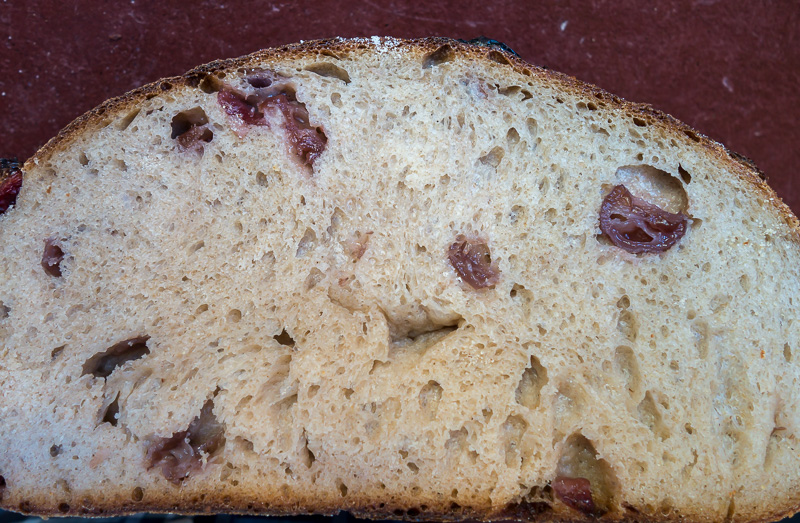 This time I omitted the pecans because our friends do not eat nuts, but I can see that they would be a very tasty addition. The crumb was a bit closed, but very creamy, and the sweetness of the cranberries and the fragrance of the orange blossom enhanced the cheeses. Definitely one to bake again!
The next loaf was Valentinaa's very showy Pane Incamiciato with its outer shell cut into petal-like features that curled around the loaf (and incidentally (note to self) worked very well as crackers). This was not as hard as I had imagined and the shaping went off without a hitch. The most difficult part was scoring just the outside shell, and you can see that most of my cuts hit the central loaf. It got lots of oohs and aahs, and the flavors were mild and unobtrusive. I don't have a crumb shot but it was fairly closed. Maybe the lower hydration is what helps keep the inside separate from the outside shell.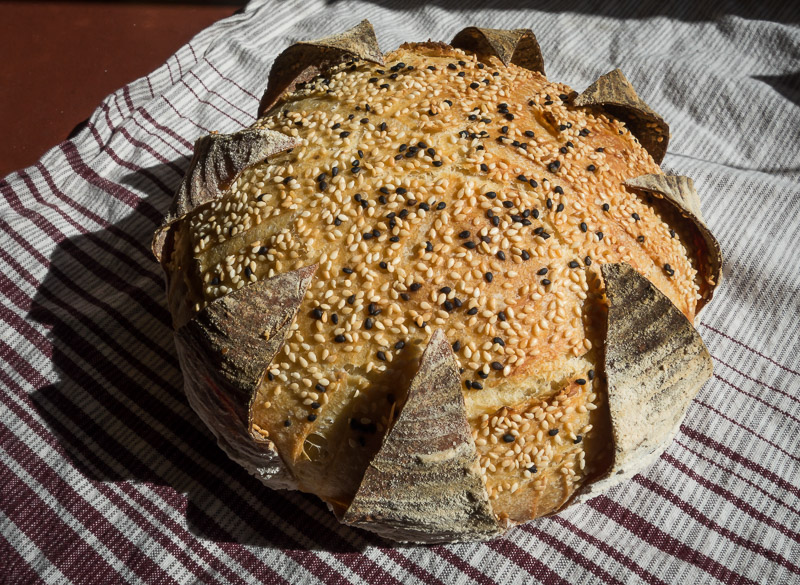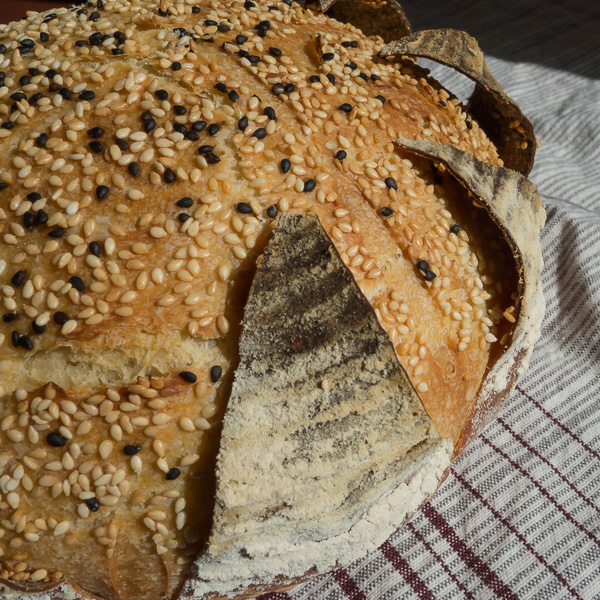 Finally, the old standby is (recently updated) David's San Joaquin Sourdough. So much as been written on TFL about this loaf, and it is one of the best, most reliable formulas out there. If you haven't tried it yet, you owe it to yourself to try.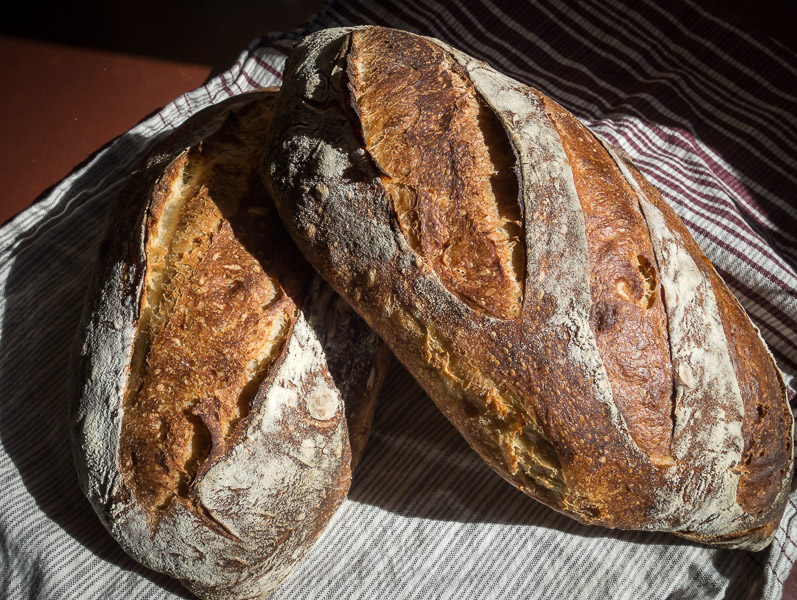 Cheers!
-Brad