October 16, 2017 - 12:06pm
While I wait for my porridge bread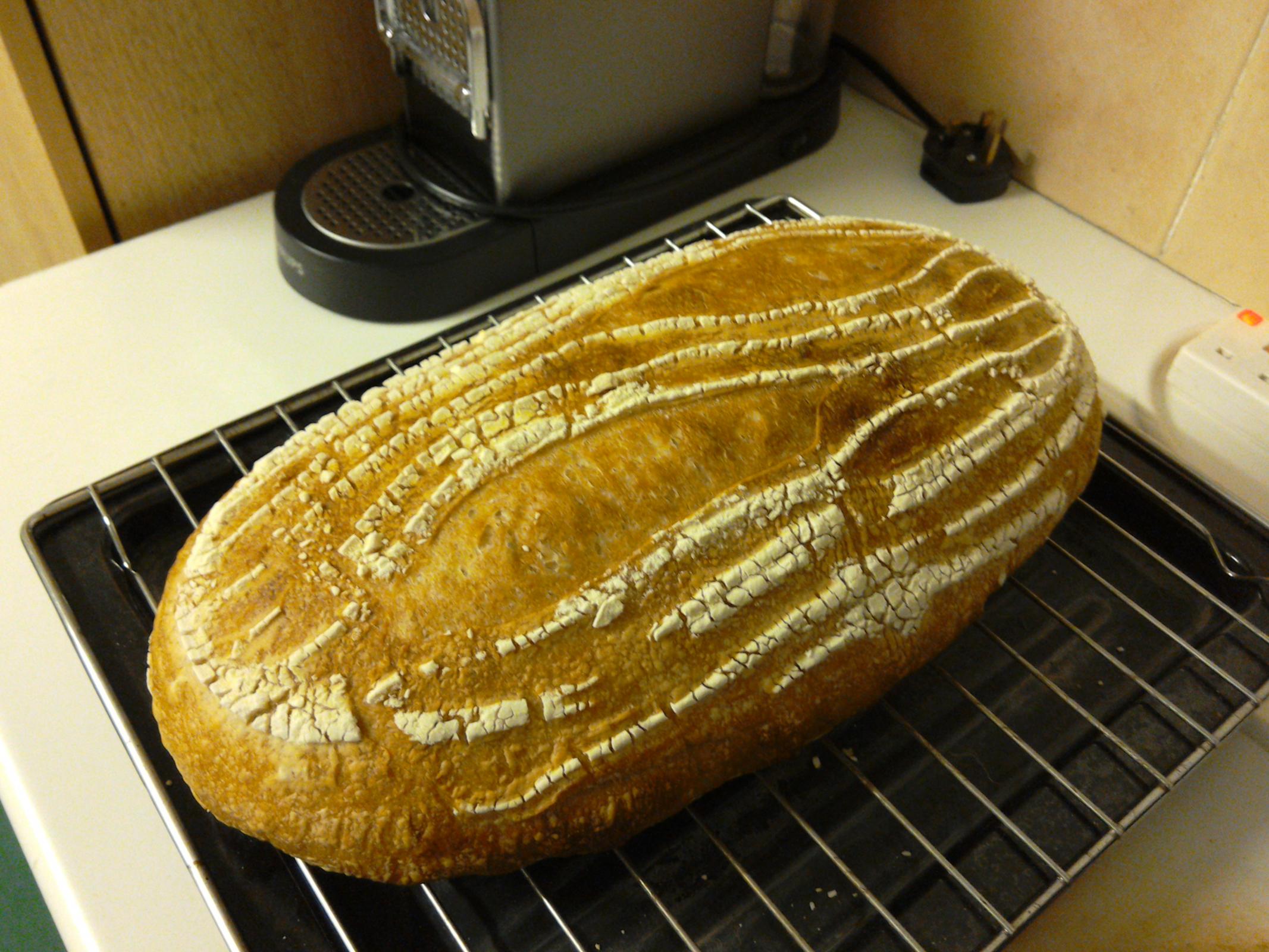 Built a levain for a Broa de Milho I've really gotten to love and at the same time was joining in a forum topic about a recipe and decided to make that instead. But half way through this recipe I decided to push ahead with my original plan so had two on the go. What we have here is a recipe from the KA website http://www.kingarthurflour.com/recipes/artisan-sourdough-bread-made-with-a-stiff-starter-recipe
A 50% hydration starter with some wholegrain and a long final proof in the fridge. Makes a lovely loaf which tastes like a very flavoursome biga bread and with a nice after tang. 
Almost had a disaster getting it out of the banneton which reminds me I must get some rice flour. On the plus side I've managed to find a way to do a loaf free standing and effectively bake with steam so don't have to rely on the silicone pouch as a second best to a dutch oven. I prefer it this way as it didn't have the great effect of the Dutch oven and it did compromise on the crumb. But with trial and error I hit upon this idea. 
P.s. if you try this recipe I added in an autolyse with the starter and only added the salt after the 30 minutes initial rest. It makes sense to add the starter into the water at the beginning as since it's 50% hydration it makes it easier to break up. After 30 minutes I sprinkled the salt over the dough and incorporated it by folding, squeezing and kneading the dough for 5 minutes. The 30 minutes rest is in the actual recipe it just included both the starter and salt. I saw this as a chance to add in an autolyse. I think it also benefitted from the 5 minute knead after adding the salt.