Sour Cherry, Pecan Pain au Levain
This week, I baked another dried fruit and toasted nut sourdough bread. I really like the combination of eathiness from the nuts and the sweet tanginess of the pieces of dried fruit. The nut flavors seem to permeate the crumb while the fruit yields surprising little explosions of tartness when you bite into a bit.
I have baked cherry-pecan sourdoughs several times, but this is the first time I based one on Hamelman's "Fig-Hazelnut Levain." It is very good and was a big hit at a pot luck to which I took it. I think it could be improved though with a bit more hydration and the addition of some rye and more whole wheat. 
Here are some photos: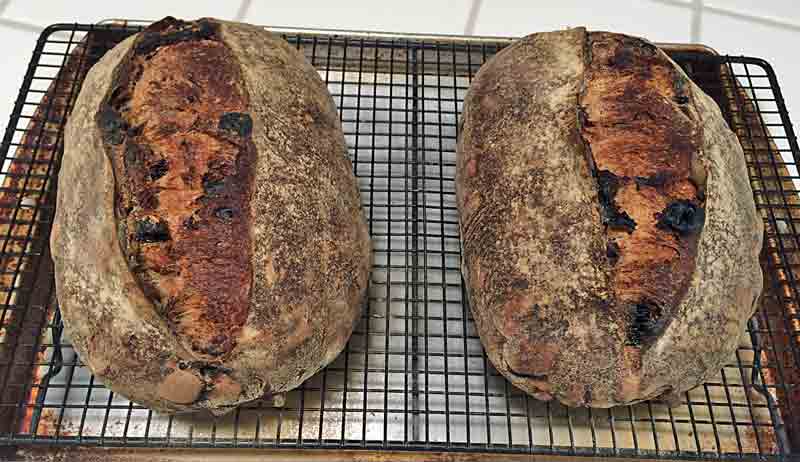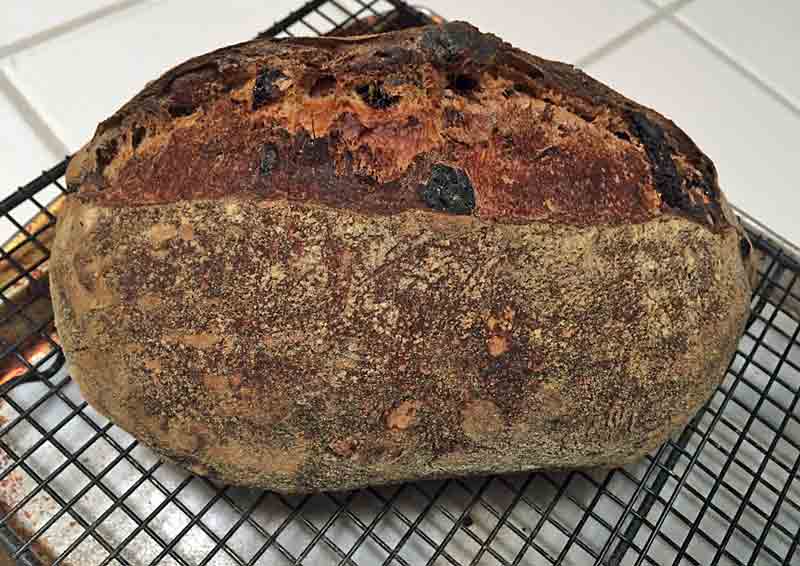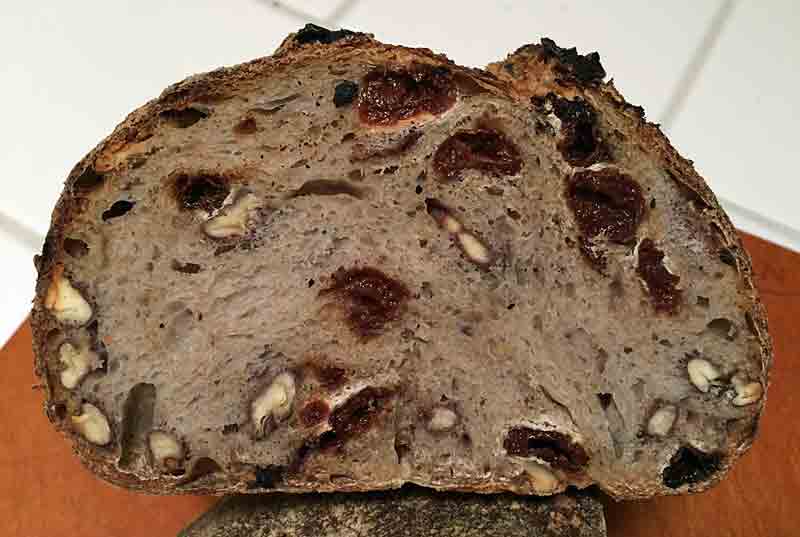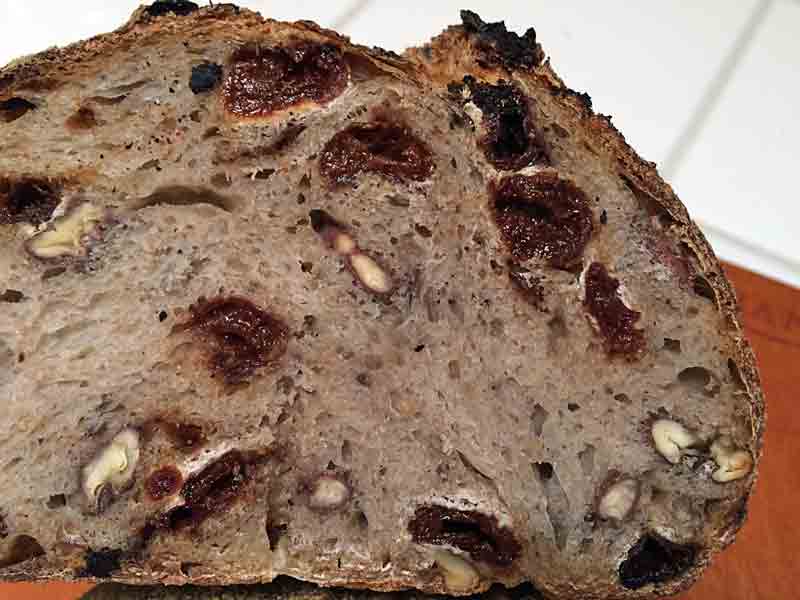 Happy baking!
David