VERMONT SOURDOUGH, THE WAY THAT WORKS FOR ME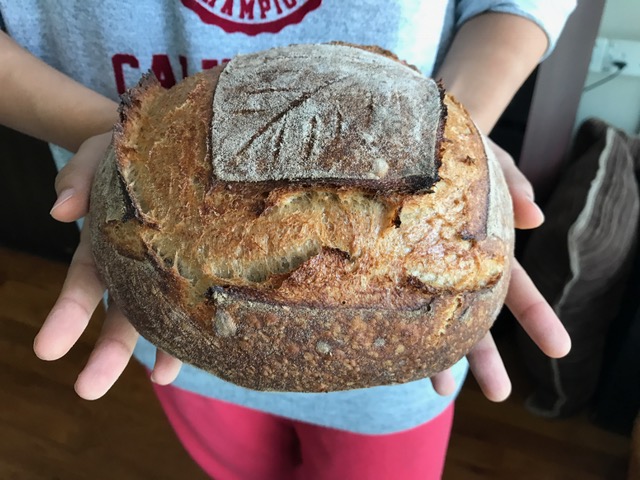 Loaf 1, cold proof for 11h.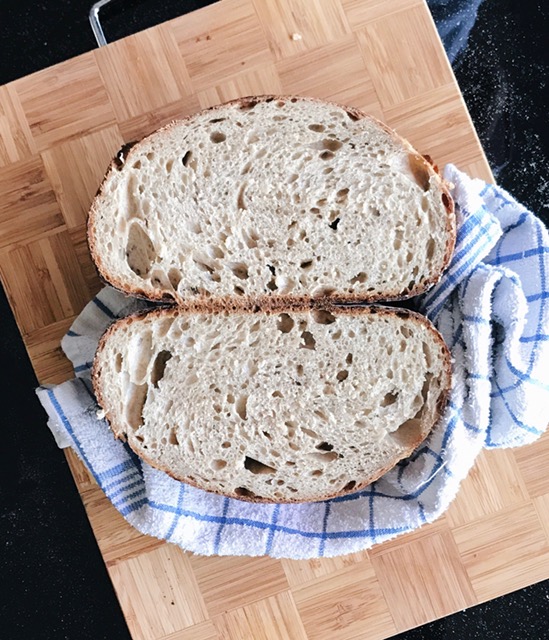 Loaf 2, cold proof for 13h:
This was the first loaf I sliced open and didn't feel disappointed in... really, really proud of this one. Increased the hydration and rye percentage of the trusty Vermont sourdough and used a 100% rye levain build using the No Muss No Fuss method. The tang of this one was perfect and ghskdfjzdsjkfskdllss it just gives me such joy. Made egg-in-a-hole with it for my dad's Father's Day breakfast plus my homemade bacon jam and olive oil drizzled tomatoes :)))))))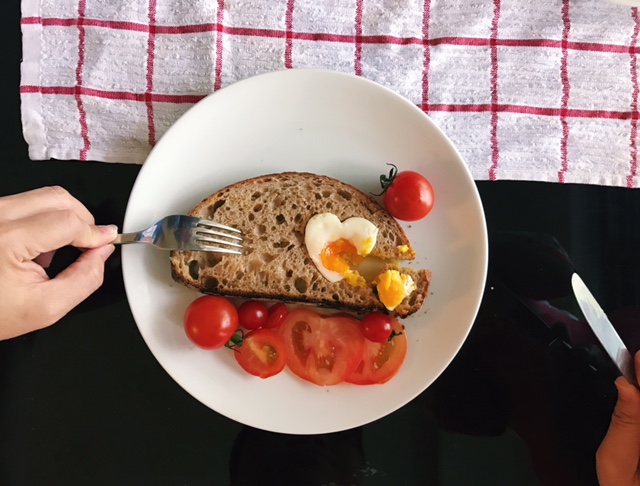 Really gotta thank Lechem !!!! and Dabrownman !!!! for helping me with my incessant questions! I'm beginning to get the hang of how to tweak variables to suit my timing/temperature/taste. I wonder what I should try next. A different technique (been eyeing Breadwerx's Champlain Sourdough)? More whole grain? Add-ins (rosemary-apricot sounds amazing... or maybe kinako-cashew...)
Here's the procedure if anyone wants to know. It's a pretty good method if you live in a super hot climate like me! (Any Singaporeans here?)
For 2 loaves (VD with 20% rye, ~70% hydration)
832g bread flour
148g dark rye
22g salt
660g water
115g levain (100% rye, build using the NMNF method - 3 stages, 24h retard in fridge)
Mix everything except salt, autolyse for 30min
Knead until it feels only slightly tacky and can be lifted out of the bowl in one cohesive lump (used a mixture of kneading and S&Fs)
Rest for 50min. One set of S&F. Rest for another 50min. Second set of S&F.
Bulk ferment as needed. (Mine went on for about 1h10min more after the 2nd S&F, but not yet fully fermented because I was a) scared b) wanted bench rest after shaping to go on longer.)
Pre-shape, rest for 20min. Shape, rest for 10min. (Saw a few bubbles under the surface at this point so I was quite satisfied with the fermentation. Maaaaybe I could push it further next time? Not sure what the consequences of under-fermentation are.)
Placed in chilled bowls and put into the fridge (2degC) to proof overnight. (One was baked after 11h, the second was baked after 13h).
Score and bake for 15min covered at 230F, and uncovered until crust is nice and brown. Open the oven door a crack in the last 5min.
Used a different shaping method this time too, and I'm pretty pleased with the results. I just can't pull off Breadwerx's method (the amount of dough I stretch into the centre varies each time hahahha) Did a simple letter fold and manipulated it into a round shape by pulling towards myself. Also, didn't use ANY flour because I suspected the ugly holes the previous bake were because of flour pockets.
Tried a fancy score. I think I should get a proper razor/lame soon HAHHAHA the fruit knife doesn't really cut it.
BTW, is there a difference in the crumb between the 11h and 13h proof? Could I have pushed it even longer and would that have yielded and even more open crumb?