Another notch up the baguette ladder of perfection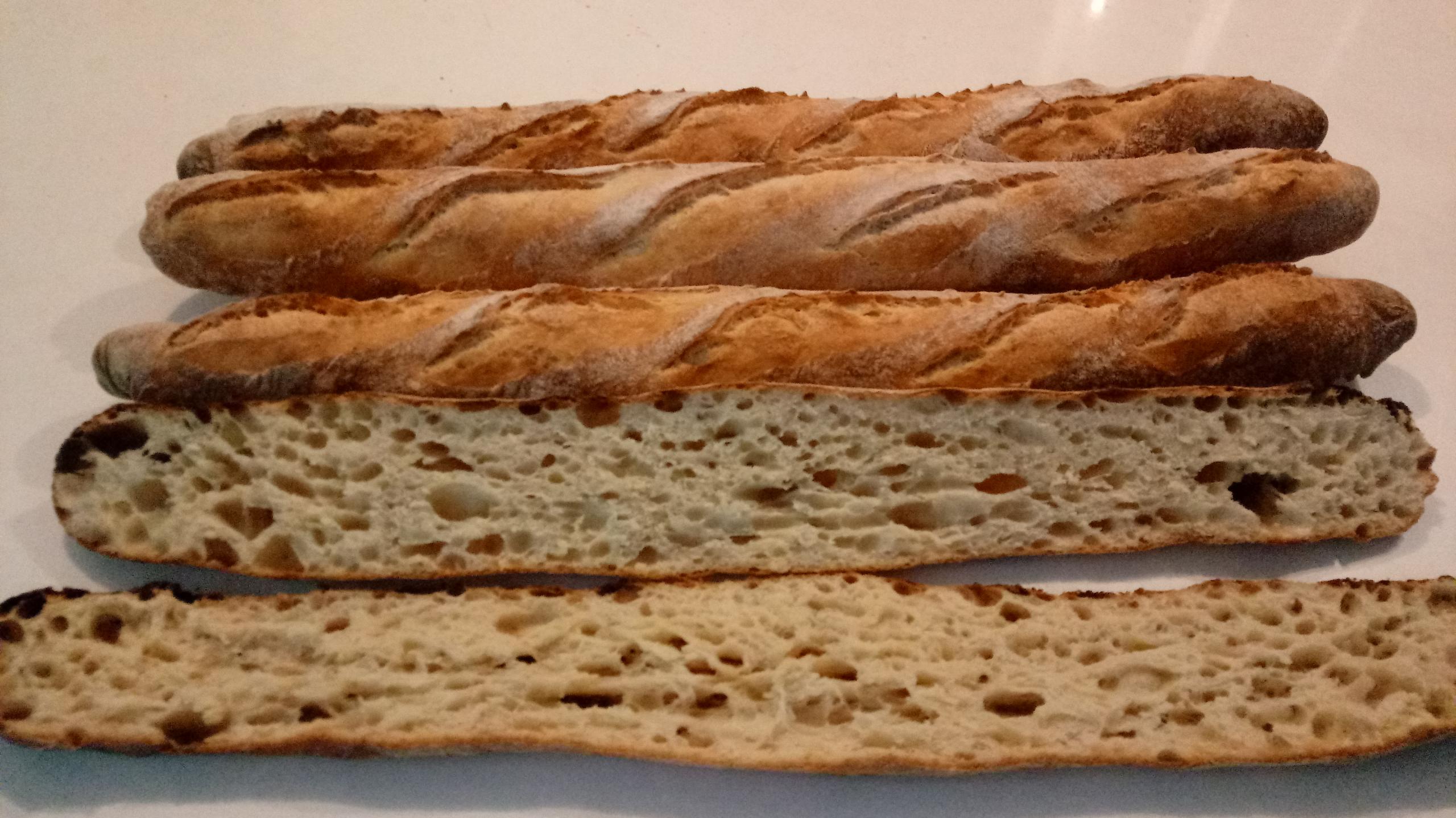 I'd call this an improvement. A few change ups on oven management and a few other things resulted in a much better Browning situation to what I usually see. In this case I plugged the oven vent for about 3 minutes and also gave these loaves a pre-mist at final proof. Being totally intrigued I watched the entire 20 minute bake and enjoyed the show ;) as a side note the cut open loaf went in about 10 minutes after the first 3 and was visibly flatter and thus number 4 served as today's crumb model.
And so continues the quest to make this gas oven comply ...
Voici les derniers pour cette weekend. Grace a tous pour l'advice !