Trouble with gluten membrane in sourdough loaves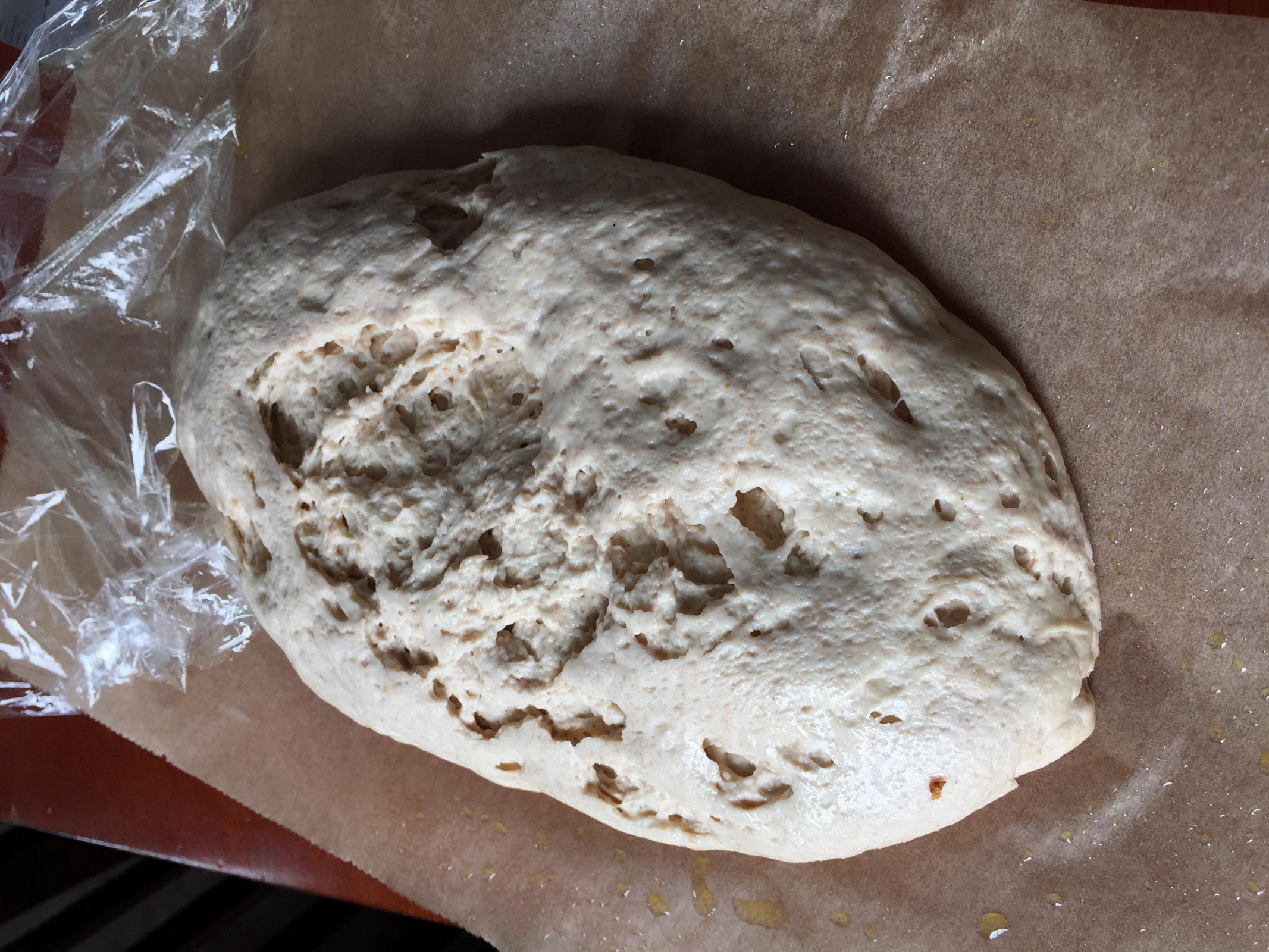 I've been a long time viewer of this site, but first time posting. I've had a number of great bakes with lower hydration doughs (60-70% hydration) using a fairly large proportion of starter in the dough -- about 15%. I decided its time I graduate to a higher hydration dough to try and achieve that very open, holey crumb you see in bakery sourdough loaves. I tried the "My Best Sourdough" recipe from The Perfect Loaf, if you're familiar. It involves a long autolyse, adding the salt after the autolyse, a series of 6 stretch an folds during the bulk ferment, followed by a retarded rise in the fridge after shaping. I noticed with this recipe my dough never felt like it was truly "coming together" throughout the stretch and folds, it would stretch but just start to tear with each fold. After the final cold proof over night, I could see the gluten membrane had torn (somewhat of an example in the above picture) and the dough didn't look very smooth. Very lumpy looking and looking like the gluten not very well developed.
When turning the bread out of the basket the loaf completely went flat, and only flattened more on the oven. After trying the same recipe again with the same results, i decided to try an in-between recipe. My usual good loaves are at about 65% hydration, and this recipe was at 86%, so i went somewhere in the middle with 75%. As an experiment, I proved one loaf in the banneton, and bench raised the other (pictured). So far it's looking quite similar. The bench raised loaf has a torn gluten membrane and is rising outward instead of up, and the loaf in the banneton's seam has ripped and doesnt look very extensible.
They're still proving now with the oven preheating so I'll post update photos after the bake, but I was wondering if anyone could provide some advice I would be quite grateful. It's very frustrating patiently waiting for my loaves to rise and prove onlt to have them bake into pale, dense, chewy flatbreads. 
I have have a feeling they may be overproving, as the flavor is very acidic and the crust is quite pale, which I know is a sign of the acids in the dough breaking down the gluten. Help!