At last... a Pane di Altamura breakthrough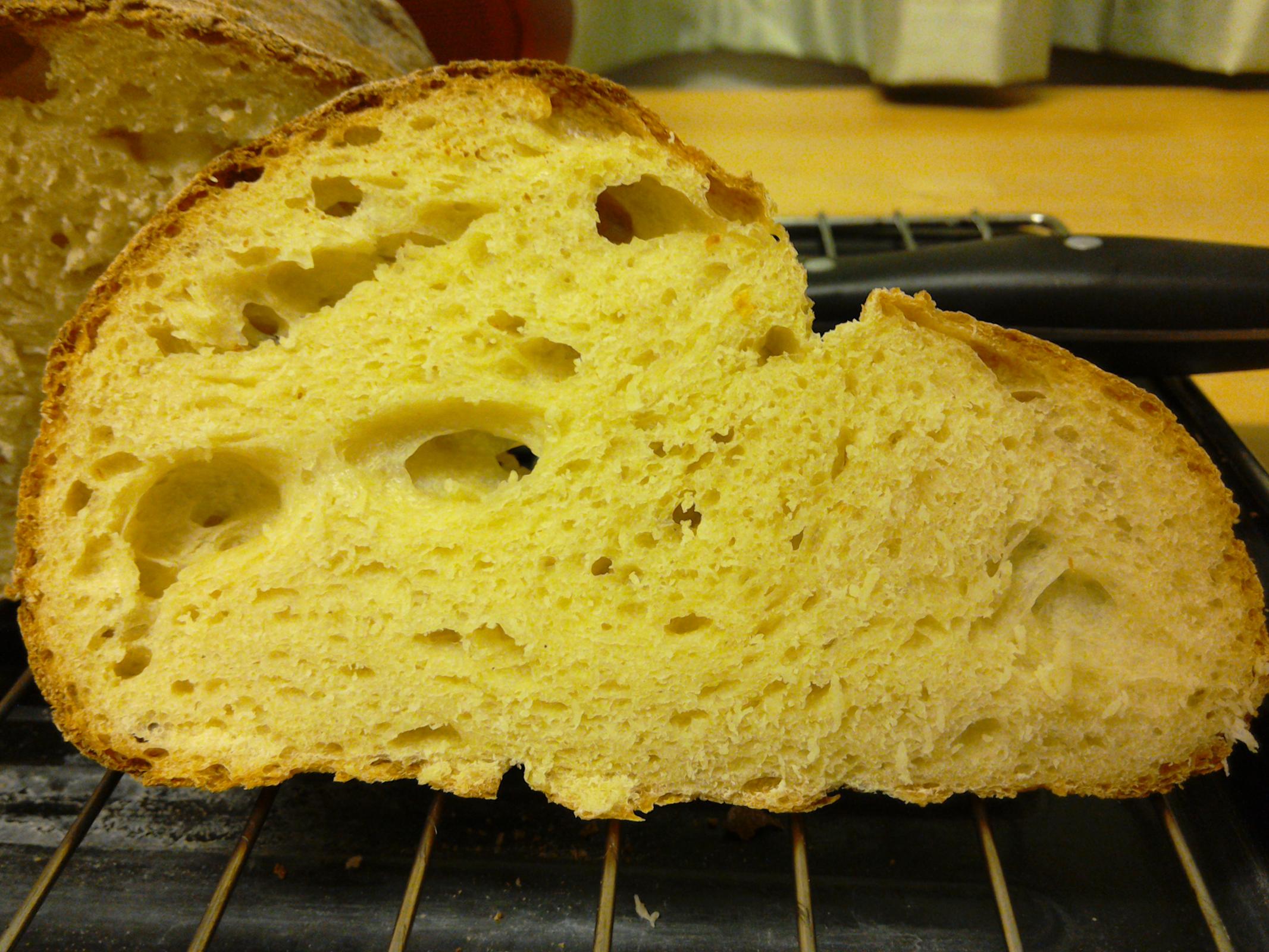 500g durum flour
330g warm water
12.5g salt
100g starter @ 66% hydration
Convert your starter by taking off a little and feeding it durum flour + 66% water. After a few feeds continue onto the following final feed...
12g starter + 40g warm water + 60g durum flour
Allow to mature for 12-14 hours then continue onto the recipe. 
1. Autolyse 500g durum flour + 330g warm water for one hour. 
2. Add 100g starter and fold a few times then sprinkle 12.5g salt over the dough then squeeze and fold till fully incorporated. Done this way to keep them separate. Rest for 10 minutes.
3. Knead the dough for 20 minutes till gluten is fully formed and the dough is silky smooth. 
4. Bulk Ferment at room temperature for about 4 hours (until doubled)
5. Pre-shape into a round and bench rest for 30 minutes. 
6. Pre-heat the oven to 230C.
7. Final Shape and bench rest for 15 min. 
8. Bake until hard dark crust forms. About 30-40 minutes. 
9. Leave to cool. 
10. Enjoy! 
Best tasting one yet. Lots of flavour. 
IMPORTANT EDIT: while i did get a lovely bread i was following the DOP to some extent. For the bulk ferment i did find room for my own interpretation as the DOP specifies "atleast" 90min, hence the 4 hours i did. But the shaping and final proofing seemed very specific. Gaetano has just informed me that this should be non specific too. Please see his comment below... http://www.thefreshloaf.com/comment/377611#comment-377611