troubleshooting tartine sourdough please :)
I've been practicing Tartine's method for awhile and gets decent results except for a few consistent problems.
Timeline for this bake
Wed 9am : mix leaven
Wed 7pm : mix bread dough -> autolyse -> add salt+water -> stretch and fold for the next 3 hrs in oven with breadproof setting
Wed 11pm : divide -> bench rest -> final fold and goes into bennetons and cold final fermentation
Thurs 7pm : baked in oven together (trying this steaming technique from the Perfect Loaf so i can do both at the same time) Loaf #1 in dutch oven, Loaf #2 on pizza stone with steaming kitchen towels


Results:
Loaf #1 - pretty typical of my regular bake. somewhat flat, big holes towards the top. crust was great thanks for dutch oven method

Loaf #2 was kinda a disaster, dull crust even with steaming towels and a tray of hot water, also it blew out from the bottom and the whole loaf turned into a square more or less. also bottom of bread is slightly undercooked and gummy. these two loaves stayed in the oven same amount of time tho. Also massive drill holes only on top half...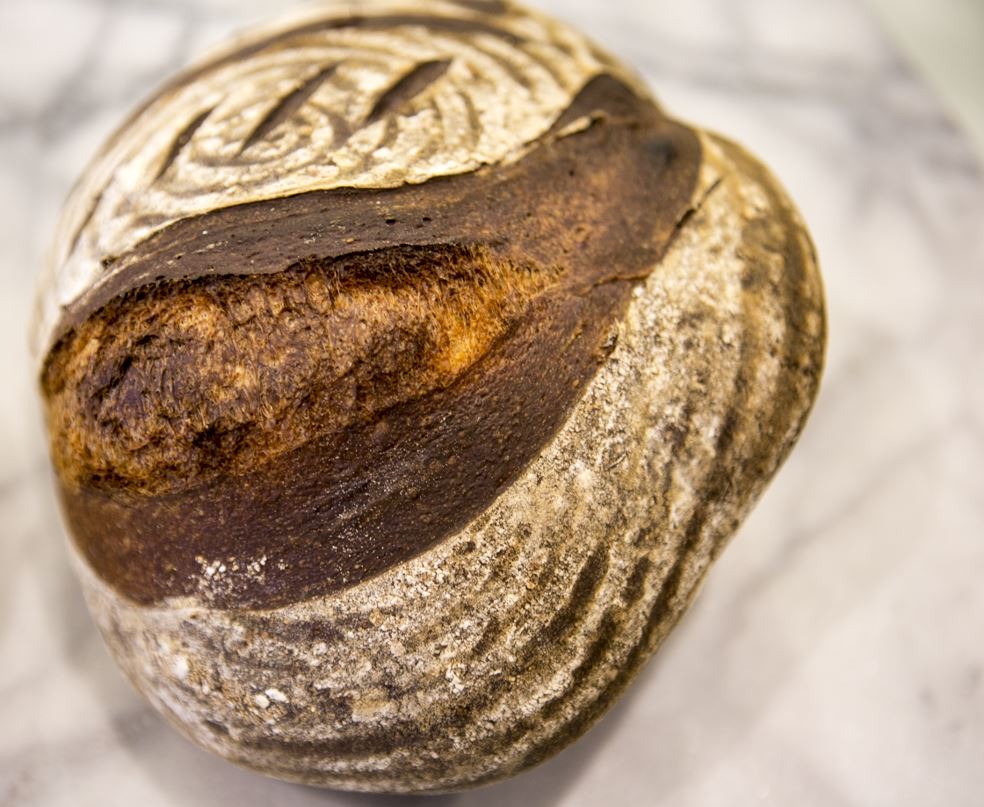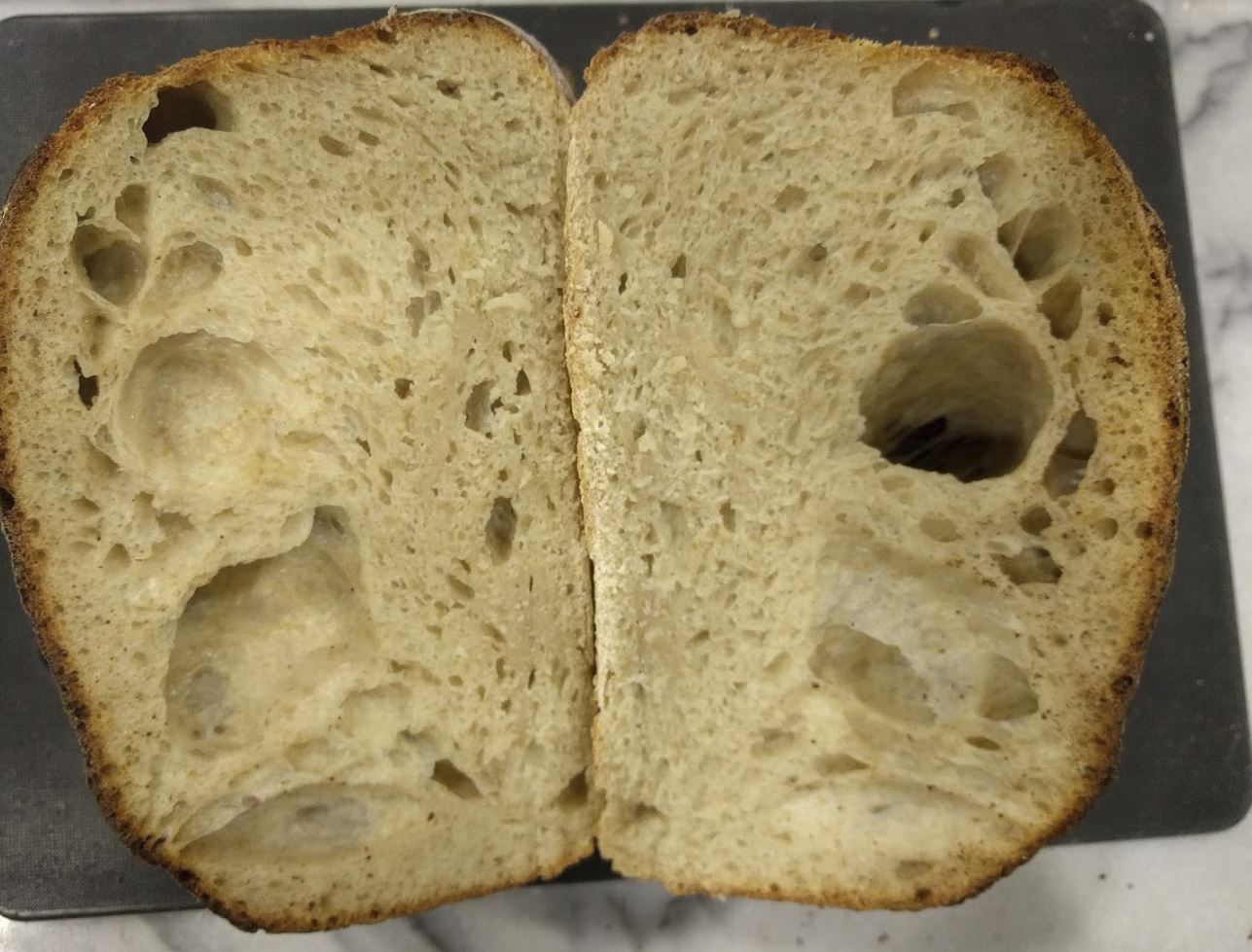 my initial plan was to bake both thursday morning, do you think it was overproofed in the fridge? I've always run into 'flat loaf' and this time I paid more attention to building the strength by stretching and folding a bit more. Used KA breadflour and find that it rises abit better than AP, but they still look flat compare to ones i see on this forum.
Thanks for the help!