Looking for some direction please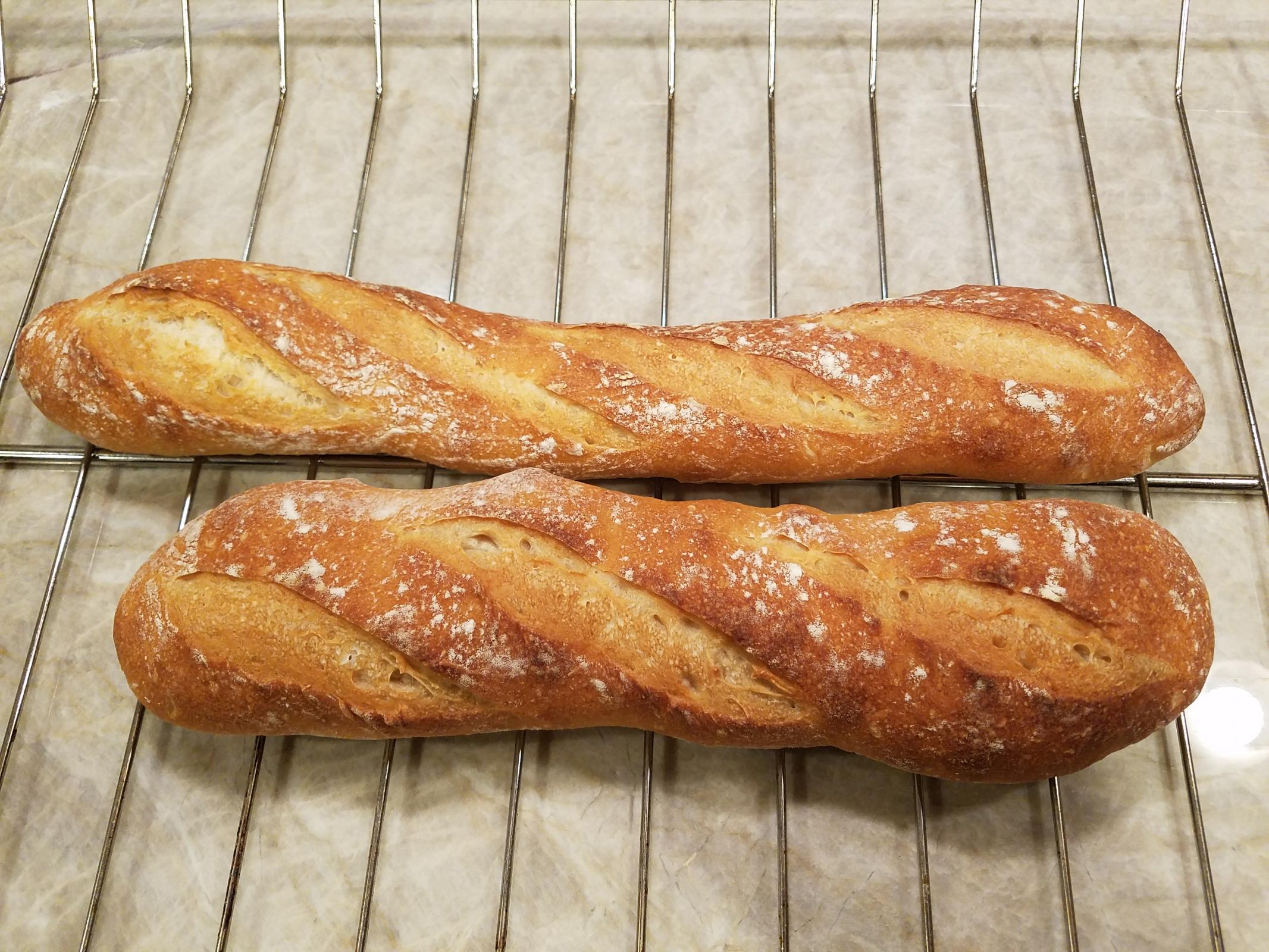 So, I decided to "graduate" to sourdough breads. :)  I got what I think is a good starter from the folks at Breadtopia. It's been fed several times already (1:1:1 ratio), and after each feeding, after about 2-3 hrs it gets very active and bubbly, and goes on for hours, at least tripling in volume.  My challenges are many, but first one is: I am unsure what exactly to do with the starter.  The first loafs (in the photo above) followed a simple recipe I found somewhere on this site:
- 1 cup of starter (I took it 4 hrs after feeding, and it was still very active, and the remaining starter continued expanding for another 2-3 hrs)
- 1 cup of water
- 2 cups of flour
- 1 tsp of salt
This resulted in extremely wet and sticky dough, and doing back of the napkin calculations of what all those cups were in weight, I realized afterwards that this was probably at least 90% hydration! I tried slap-and-fold technique for about 15 min, with very little improvement in the dough, so I began adding flour, and after about 1/4 cup extra the dough became somewhat manageable. I then did 4 rounds of stretch-and-fold, each followed by 45 min rest, finishing with 1 hr BF.  All this time, the dough was rising extremely slow (could it be because my house is on the cool side, about 70F?), until I put it into the oven set to Bread Proof (I believe that maintains around 90F).
I then divided the dough into two parts, pre-shaped for long loafs, set them on couche, and back into the oven set to Bread Proof for another hour.  There was some rise, although not much, and the dough was still so wet that it even stuck to the couche in a couple of places!
I baked on 475F with steam at the beginning for 25 min.  The dough exhibited surprisingly nice oven spring, and taste-wise and crumb-wise turned out just fine.  Here's what it looked like done:


I would really appreciate it if someone could please point me in the right direction on the following:
- do I just use starter "as is", or do I first build a levain with it the night before, like I read in some recipes?  If the latter, what proportions should I use?  I ordered my scale today, so no more cups measuring! :-)
- what would be a good proportion for the starter:flour:water for the sourdough? What hydration is considered typical for these types of breads?
- A couple of days later I tried altering the recipe above by adding 1/4 cup of whole wheat flour, and used a longer BF period.  The dough was still not elastic, and still very sticky, however the flavor of the bread was even better than the first time.  Here're the photos.  I wasn't really aiming for baguette-like shape, but every time I handled the dough, it just stretched and didn't have much "spring" at all.


I am obviously doing some (many? :-) ) things wrong, but what?  I know the folks who have taken the time to read this far are real bread enthusiasts, and I am hoping that you'll nudge me in the right direction. :-)
Many thanks!