February 27, 2017 - 8:11am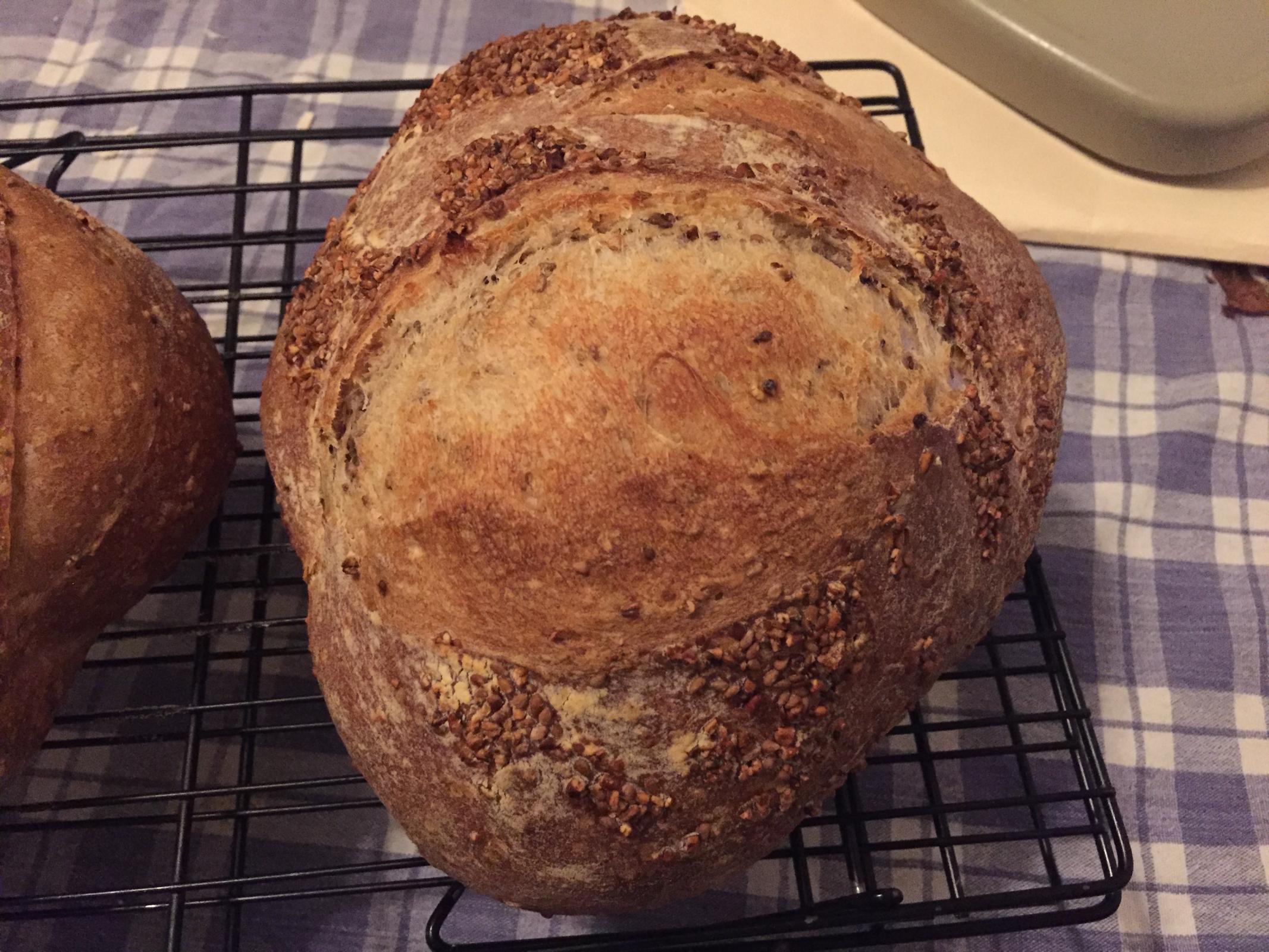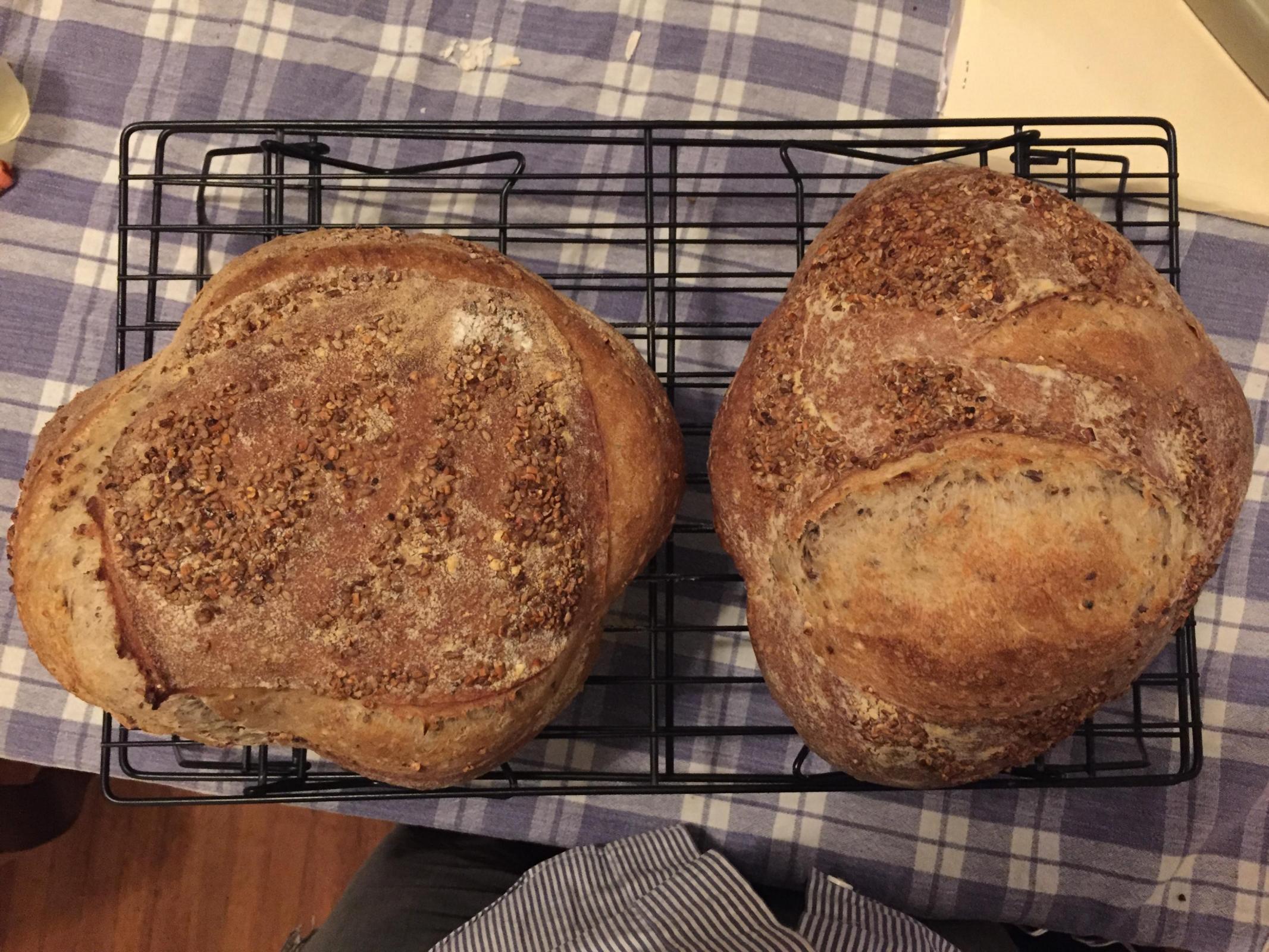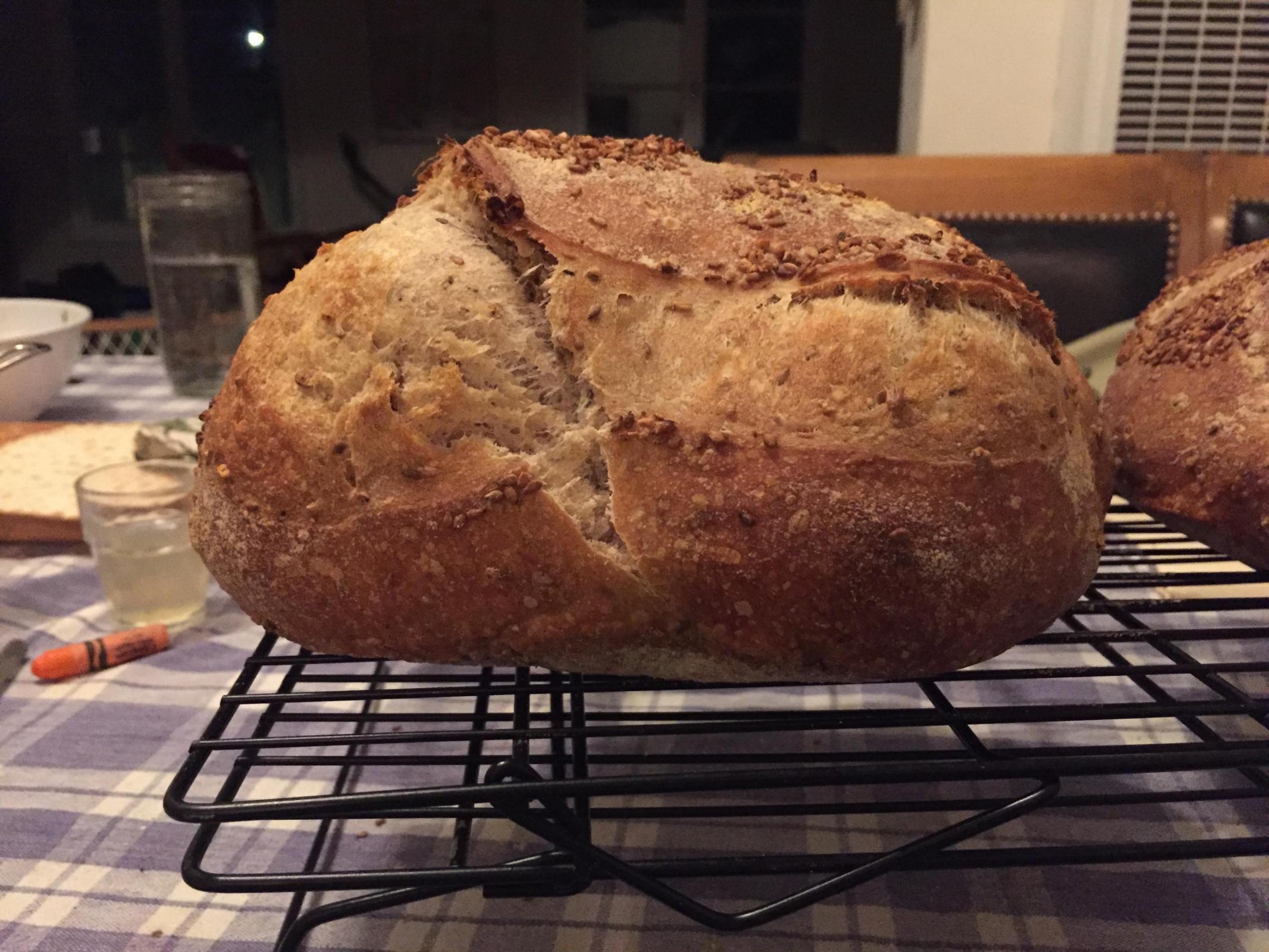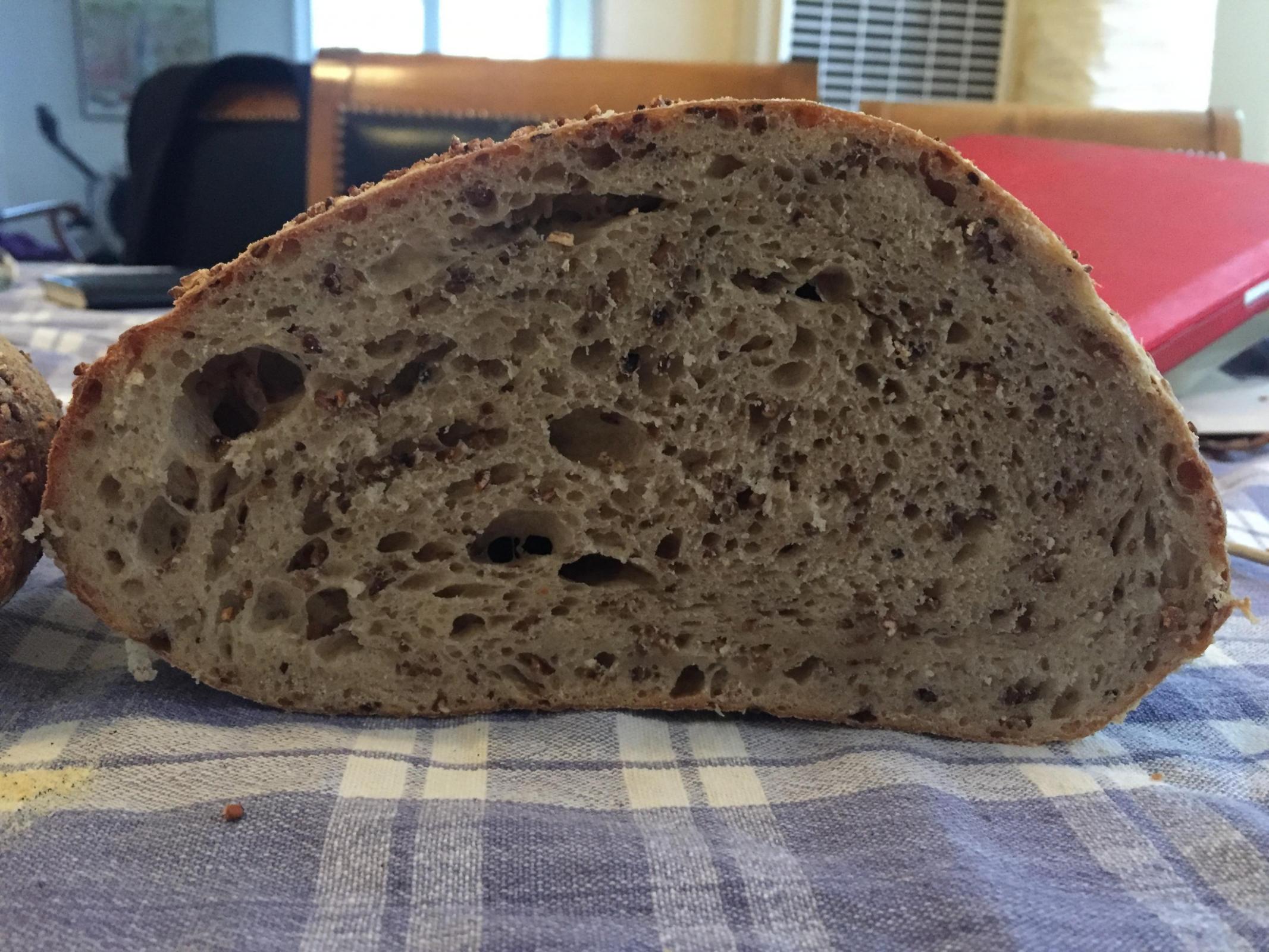 Hi All!
I've got a problem. I've been baking occasionally for a couple years using the Tartine Bread book/cast iron combo cooker method and had great results pretty much every time.
But now I want to bake more than two loaves at a time and I'm trying to bake on a stone with steam from the bottom with rags and also a cast iron, and spritzing the loaves right before they go in the oven. 
Im getting good oven spring and the taste and texture are stil very good, but these loaves are just ugly! No blisters or deep caramelization on the crust, and the oven spring is sort of random and haphazard so the loaf ends up overall shaped like a pillow or whoopie cushion and is just a mess on top. 
Move tried a few different things but I don't know what exactly the problem is. Is it just not enough steam? Its a gas oven. 
Here are more photos, plus comparisons with my cast iron combo cooler loaves.