November 5, 2016 - 7:48am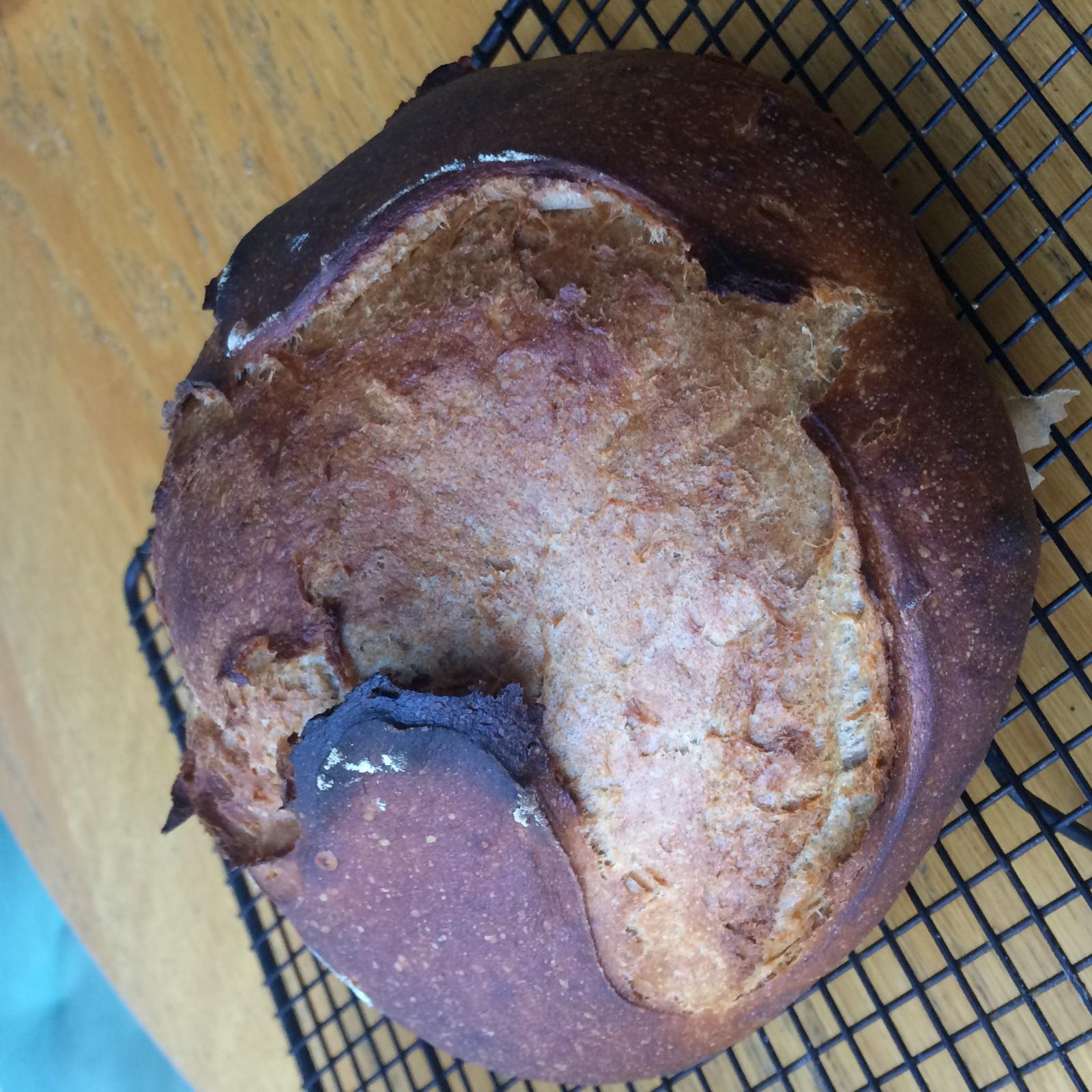 Wheat (King Arthur AP unbleached white) and whole rye loaf.  Whole rye flour imported from Germany.  Will post a crumb shot after a few hours of cooling.
33% of flour pre-fermented in a 100% hydration poolish.  67% of flour is wheat, 33% whole rye (Roggenvollkornmehl).  
24 hour room temp poolish, 12 hour refrigerated bulk ferment with 3 stretch/folds,  1 hour refrigerated proof, 1hr 20min bake at 415F after a 450F preheat.  Handful of ice cubes thrown in the oven with the loaf.