October 18, 2016 - 8:04am
Schwäbisches Roggenblümle from "The Rye Baker"
Just in time for World Bread Day 2016, I received my copy of Stanley Ginsberg's The Rye Baker in the mail.
I met Stanley several years ago at the The Fresh Loaf, when he looked for test bakers for his first book, "Inside the Jewish Bakery". Though, at that stage, some recipes still were a bit rough around the edges (my husband complained about feeling like a guinea pig!), the book was well worth it, and his Onion Rolls are still a great favorite with my customers.
Last year, I was happy to help with the translation of some German recipes Stanley considered for his newest book, devoted entirely to rye breads.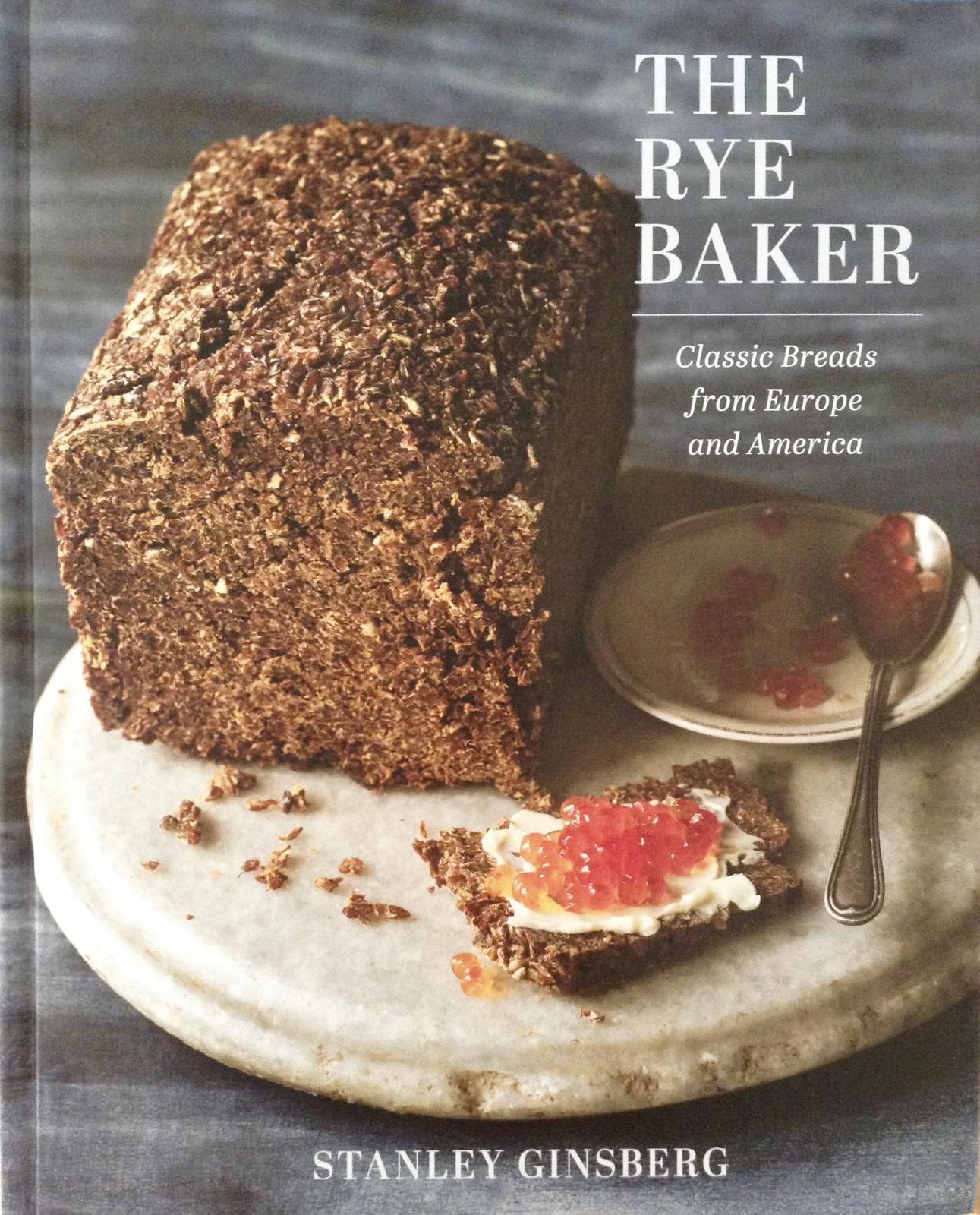 Leafing through the The Rye Baker, a cluster of spiral shaped savory rolls caught my eye. Not only because the "Swabian Rye Flower" looked so attractive - it was made with a laminated rye dough!
I had never even heard that such a thing existed.
Laminating the dough was not for the faint hearted. The recipe requires vegetable shortening for the fat layer. I had made croissants before, and if butter and dough are sufficiently chilled, the fat stays put during the rolling and folding process.
Soft shortening is more difficult to contain.
On this day neither my hands, nor the rolling pin or work bench needed any lubrication - Crisco took care of it! Fortunately, most of the shortening behaved, staying within the dough, and the fat leakage during baking was not more than to be expected.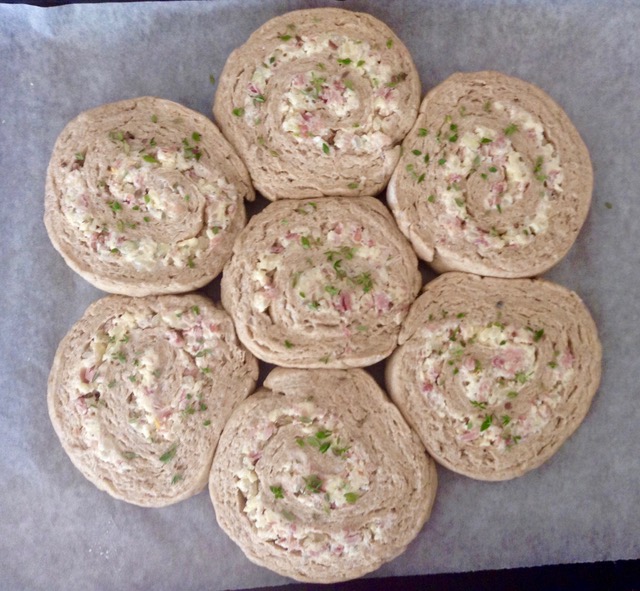 We loved the hearty rolls! The laminated rye layers came apart and had a satisfying crunch, and the filling was delicious. The pretty flower shape, though, prevented the crisping in those places where the rolls touched. Being a sucker for crispiness, I would sacrifice form for function next time, and bake the spirals separate from each other.
But I will definitely make the Swabian Rye Rolls again!
To learn more, see the formula, the procedure (published with Stanley Ginsberg's permission!) and my take on it, please, follow me to my blog "Brot & Bread".