unsuccessful first attempt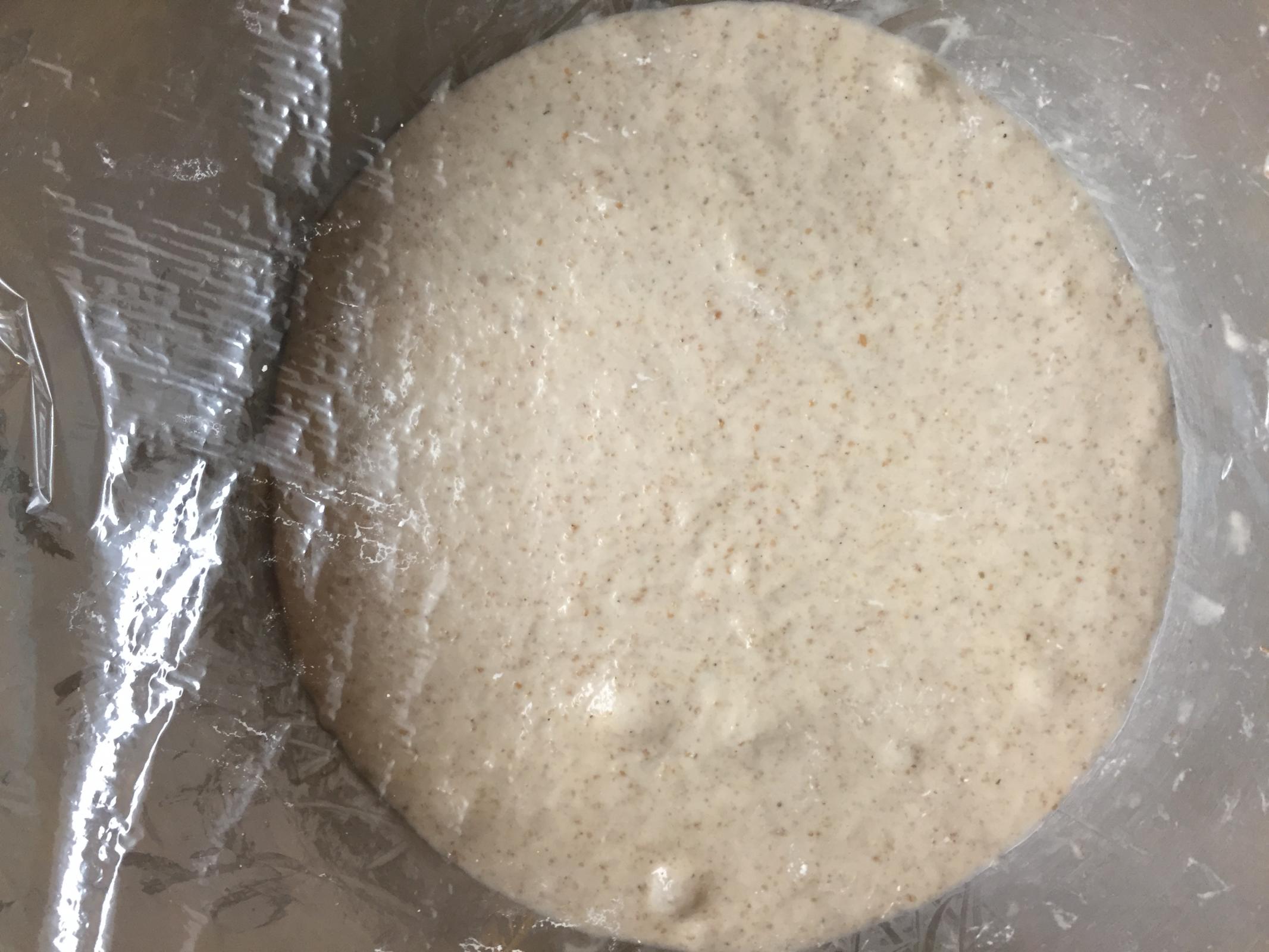 Hi all!
Today, Stella was doing great and I decided to try baking my first soughdough. She is 7 days old.
Well, it did not get to even being shaped. It did not hold the shape. As you see in the picture - it did have bubbles, but did not hold the shape at all. This pictire was taken right before the president-shaken stage. I used 100% hydration all WW starter to produce the levain, as suggested in the recipe, 40g starter, 40g bread flour, 40g WW flour and 80g water.
i have to say, I made a change to the original recipe based on the other recipe of the same person - using a higher hydration ratio for the final bread dough - 86% instead of 77%. I did want to choose the higher ration, because it seems to affect the temixture and opened crumb, and adds maidtire to the interior of the bread as well as thinner crust. However in the oroginal recipe, rye flour was not used. I dis not think the fliur would no cause problem for this high ratio. But maybe I was wrong.
So perhaps this or other reason: my starter did not rise the bread properly, or the stretch and fold was overdone (too many sets or too many times). Is it possible that my starter Stella has bubbles primarily caused by lactobacilius rather than yeast and that's why I see bubbles but when was added to the bread dough, it did not rise the bread?
the recipe for the dough had bread flour as the main flour part and also WW flour and smaller part of rye flour. 
please help, I would like to make correction and attempt it again tomorrow.
thank you so much!