Juvenile starter, born Sunday August 21st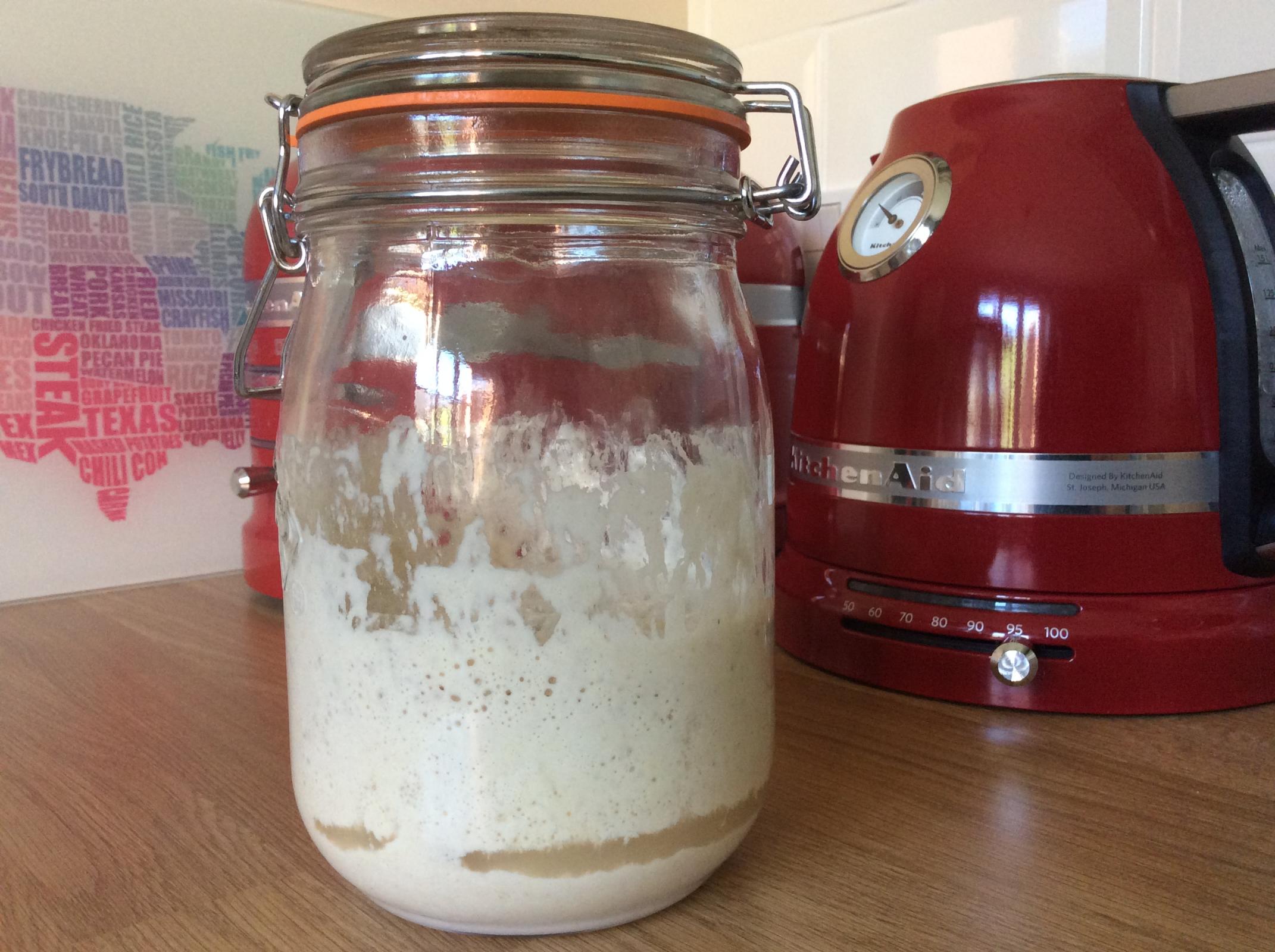 Good afternoon all,
I've played around with SD for the last couple of years or so, and once again Igot the itch to start again over the weekend. Where I have followed Rose Levy Beranbaums recipe in the bread bible, however I used white flour rather than whole wheat. 
The progress I have is about a day and a half ahead of the instructions, where today after its feed late last night it doubled and has began to shrink back down, however I appear to have a line of hooch around the base of the jar rather than on the top.
ill be doing another feed shortly after discarding half, should this ring of liquid actually be at the base?