November 18, 2007 - 9:51am
Browndog's apple post reminded me that apple season is drawing to a close.
Before it was wine country, Sonoma County, where I grew up, was apple country. This is a recipe from a cookbook I have about Sonoma county cooking
.
Apple Galettes
(makes 4-6 pastries)

Dough
2 cups all-purpose flour
1 teaspoon sugar
1/4 teaspoon salt
3/4 cup cold unsalted butter
1/2 cup cold water

Filling
1 pound tart apples
4 teaspoons flour
4 teaspoons plus 4 tablespoons sugar
4 pinches ground cinnamon
2 tablespoons melted butter
To make the dough: Cut the butter into the dry ingredients using a pastry cutter or a couple of forks. Add enough water for the dough to come together and form a ball. Refrigerate for at least half an hour.
To prepare the dough to fill: Divide the dough into 4 to 6 balls. Roll each ball out into a very thin circle.
Note: keep the dough cold if you want a flaky crust! As soon as I had them rolled out I threw them back into the fridge. I pulled them out of the fridge two at a time, assembled them, and threw them into the oven in stages.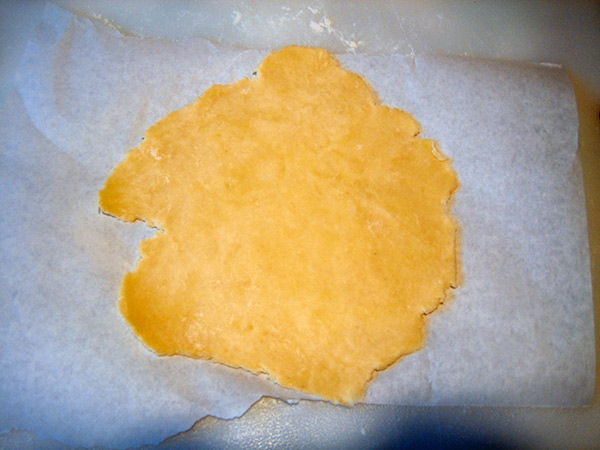 To assemble and bake: Preheat your oven to 400. Peel and core an apple and slice it into small slices. Put approximately 1 teaspoon flour and 1 teaspoon sugar on a piece of dough.
Top with apple slices.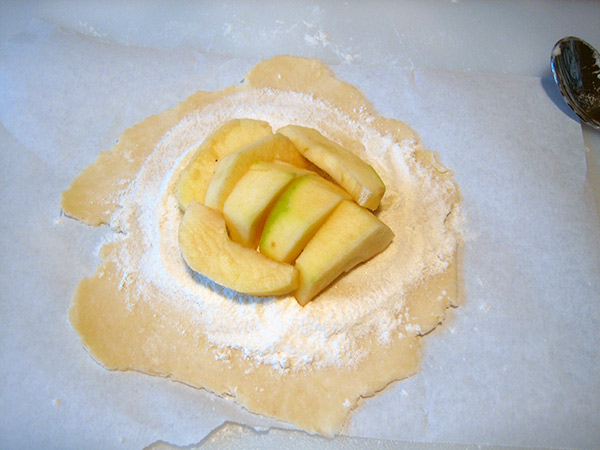 Sprinkle some sugar and cinnamon on top of the apples.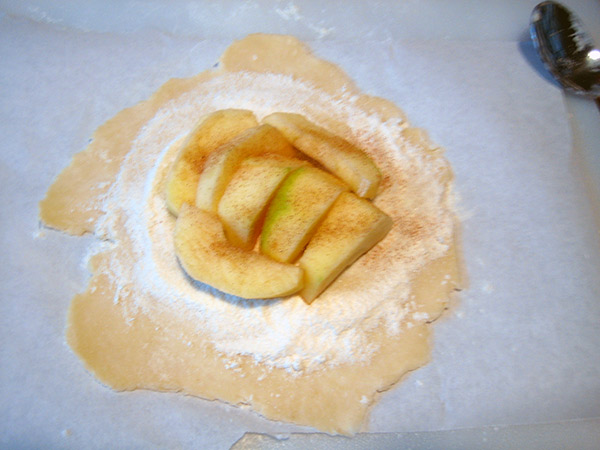 Fold up the edges to make a little packet.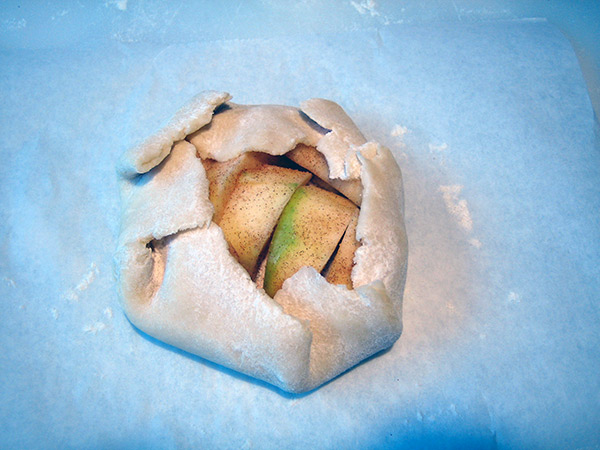 Sprinkle a little more sugar on top. The cookbook also recommends brushing with melted butter, though I skipped this step.
Bake at 400 for 20 to 25 minutes until the dough begins to brown and the apples appear cooked.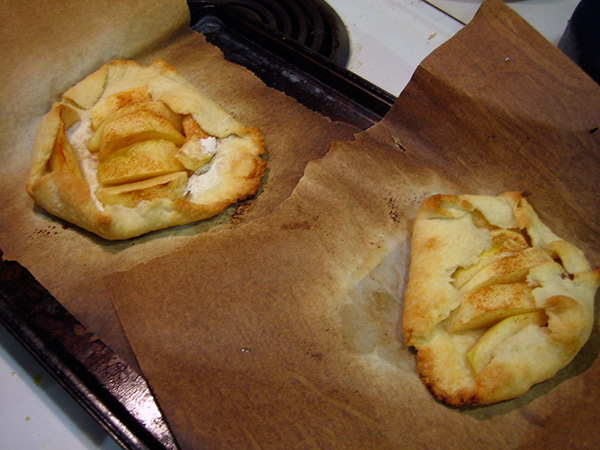 Hmmm... Well, I could have pinched the dough closed a little tighter, but they tasted great. They are best while still warm and topped with a little vanilla ice cream.