Help! Sourdough is rising wonky!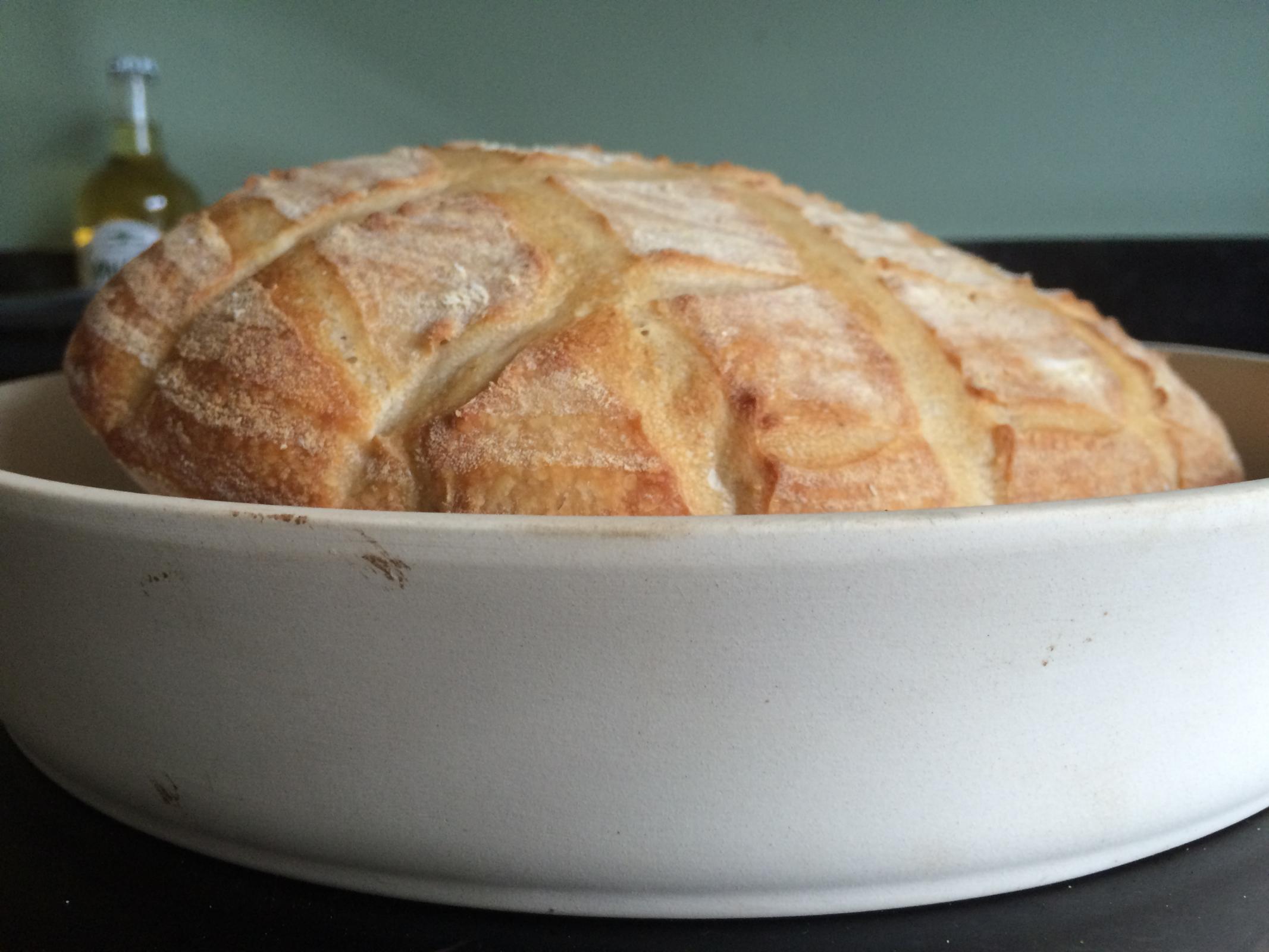 Hi there!
Sourdough newbie here! My boyfriend and I began our starter on the 21st February and have been baking once or twice a week with it ever since it was ready to work with.
We are using the starter and recipe from Richard Bertinet's book 'Crust'. I believe it's a 50% hydration starter
The first loaves turned out well shapen and with a good crust, but the crumb inside was very dense and doughy.
The second batch was really good, still not perfect, it had much bigger holes inside.
The third attempt we won't discuss because it was a disaster!
The fourth batch was good, the dough stuck to the baskets, and the flavour is good (as it has been for all but the first batch) but the loaves rose unevenly.
The fifth batch was pretty much the same as the fourth, although we have switched to rice flour when dusting our baskets which has worked like a dream.
My boyfriend took some starter to Ireland with him and has been baking in his family home. The same uneven rise has happened to him, and as I type this, my sixth batch is in the oven and it is yet again wonky. 
I've proved for 21 hours (got stuck late at work!) 16-18 hours as suggested in the book and today I tried 13 hours but they have all got a wonky rise! 
Please can someone help!!!!?!?