November 15, 2005 - 4:16pm
I tried baking a Couronne this weekend: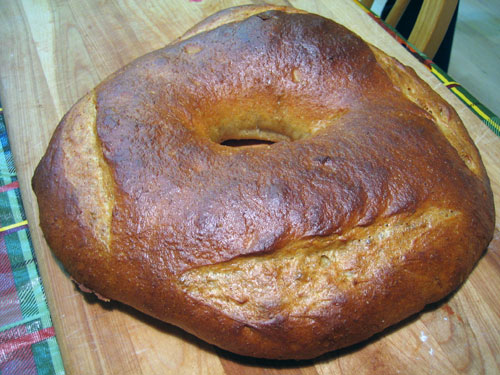 The bad news: the dough was too slack for me to shape very well, so it didn't turn out terribly pretty.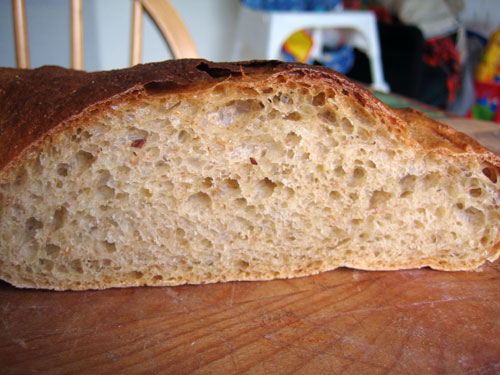 The good news: the slack dough made wonderful bread. Even with a quarter of the flour whole wheat, it was light and airy. We gobbled it up.
The recipe was roughly the rustic bread I've baked many times. I think I went a little heavier on the whole wheat than usual, but I wasn't paying close attention.