February 28, 2016 - 4:43pm
My search for a ciabatta style loaf had lift off today. Here is the fully proofed loaf prior to baking:

I changed only two things. First, after the letter folds, I gently pinched the sea closed on the side and end.
I tried Peter Reinharts one hour proof, flip and another one hour proof on a previous bake and the result with my mix was a very over proofed loaf. Today I flipped the proofing loaf after 55 minutes and baked at 60 minutes: 14 with steam and 12 with a turn, I also got smarter about the turning. Today, I placed parchment over the proofed dough, another baking sheet and quickly and gently flipped. Voila! the parchment peels off the new top  and time to bake.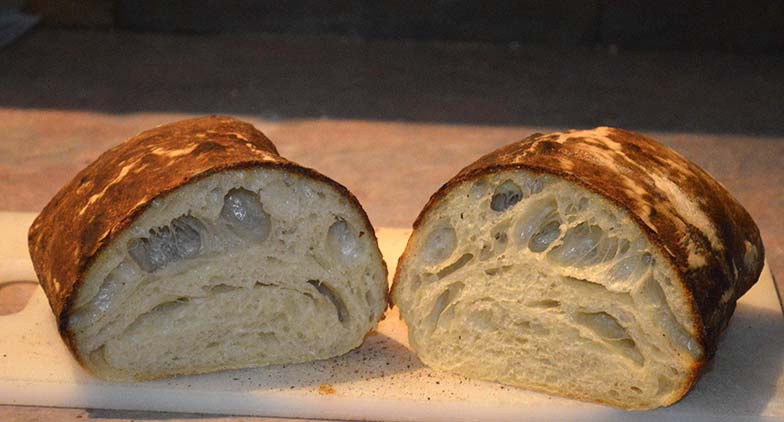 A nice tasting bread and a good sandwich loaf.
Happy baking!  Ski