February 16, 2016 - 4:49am
Weird White powdery stuff on the surface of my sourdough starter
hi,
        I was about to feed my whole wheat 100% hydrated sourdough starter and noticed that the top of the starter was almost entirely covered with some white powdery stuff. The starter is about 1.5 months old and has been doing fine when they were maturing outside the fridge and also after I stored them in the fridge.  2 days ago I took them out of the fridge and would like to resume a daily feeding routine on the counter for them. Up until the second feeding outside the fridge which was about 36 hours before my horrifying discovery about the white powder just now, the starter were all doing fine, no strange smell or look and can double its volume after feeding. 
       Attached is a close up snapshot.The dark spots in the pictures are air bubbles.
       When I looked closely, the white power looks like lots of commercial instant yeast, but smaller.
        Please help! thanks!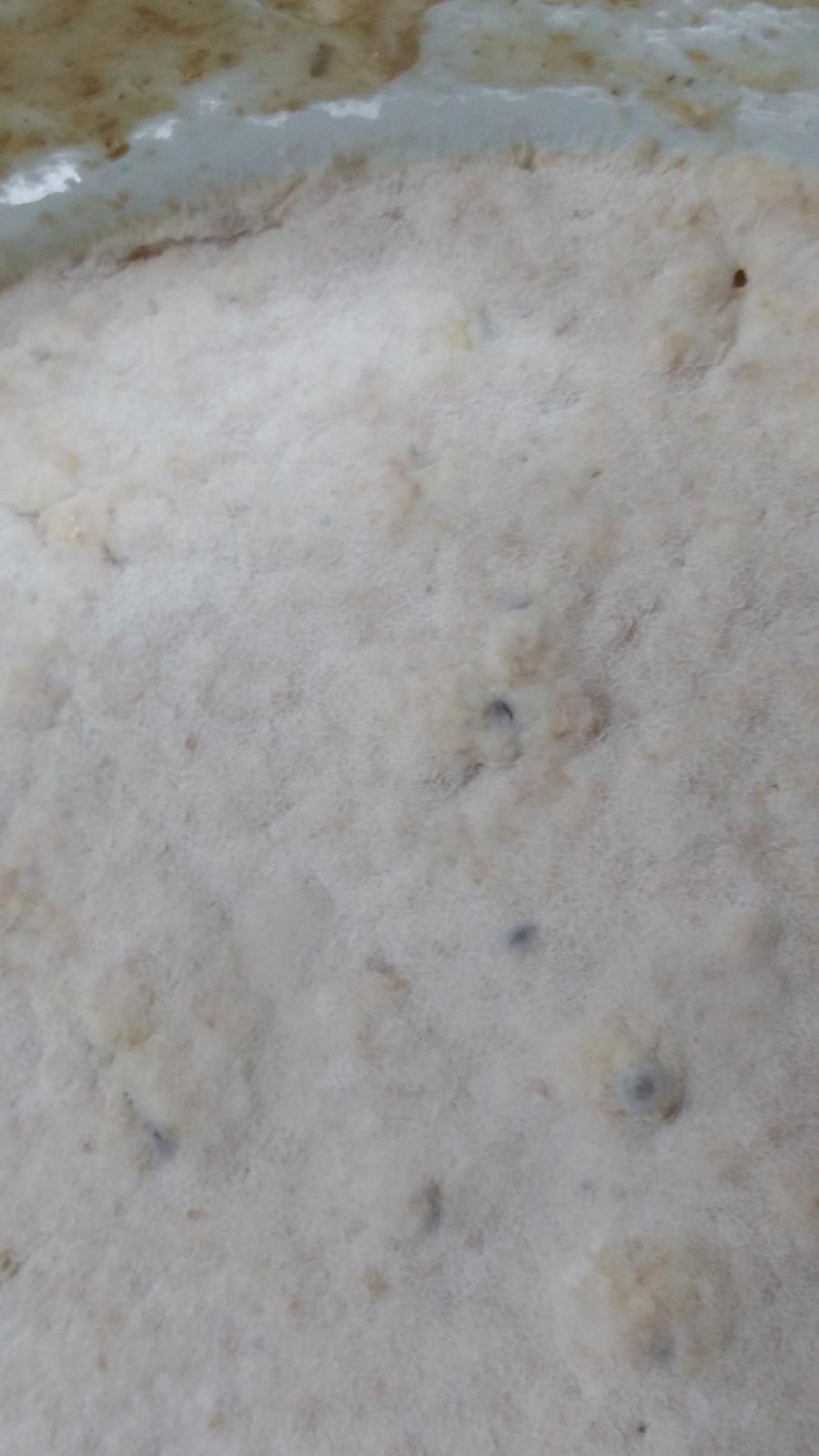 liming