February 2, 2016 - 3:40pm
The week to date: Pain au Levain & Berliner Landbrot
Sunday, I baked a couple loaves of Hamelman's Pain au Levain with Whole Wheat. This is a wonderful everyday bread for me. It's a favorite player in a host of bread roles. (No pun intended.) I see that alfanso has nominated it for some prestigious post - I can't figure out which one, but we definitely share an admiration for this bread. Here's mine: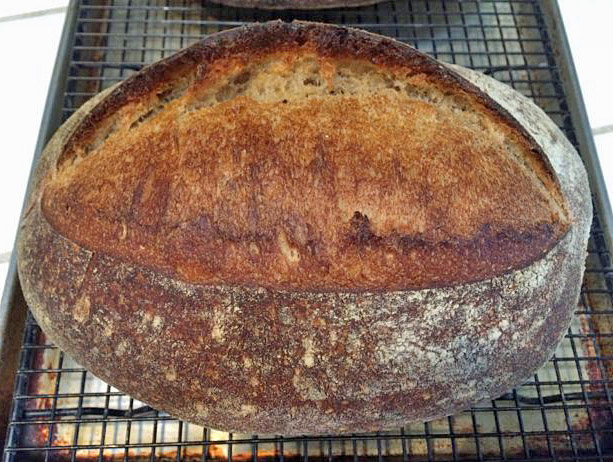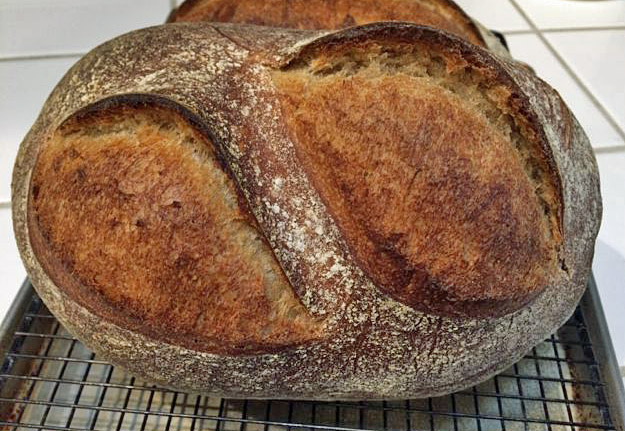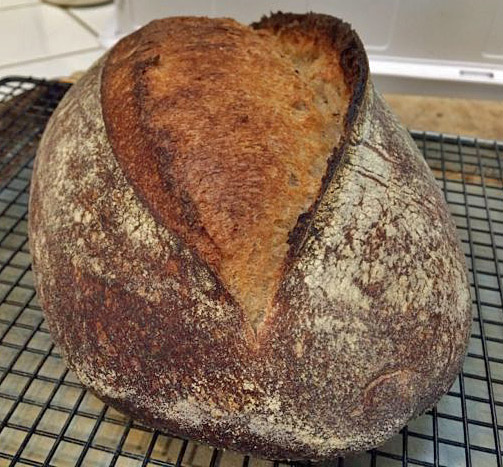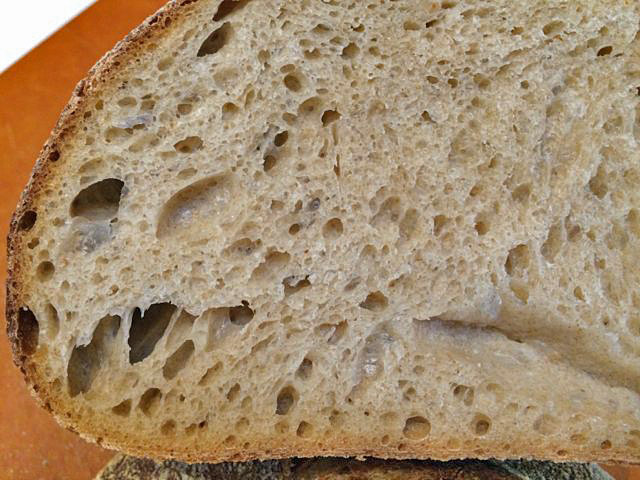 Monday, I baked a bread that is new to me - The Berliner Landbrot about which Stan Ginsberg blogged recently (See: Berlin Rye/Berliner Landbrot). This is a 90% rye with an extremely simple and fast procedure, especially if you already have a rye sour sitting in the fridge, waiting for gainful employment.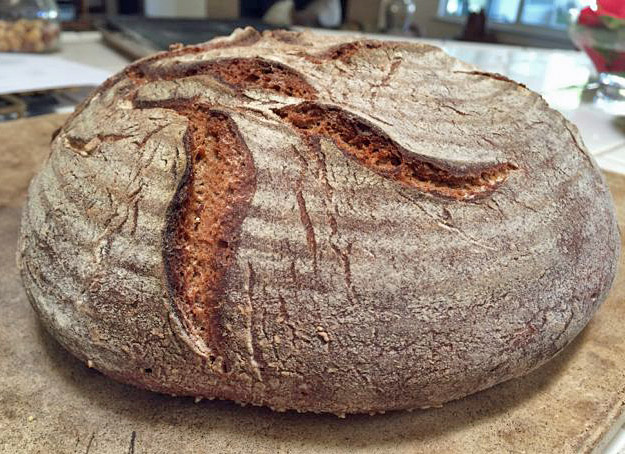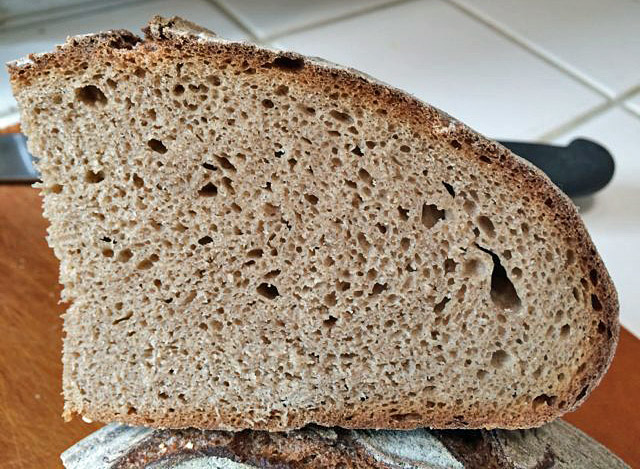 This came out of the oven early yesterday afternoon. After it had cooled, I wrapped it in baker's linen. I resisted cutting it for breakfast this morning, but I had some for lunch, spread with cream cheese and topped with gravlax. The crust was chewy. The crumb is cool, surprisingly light and creamy. The flavor is mildly sour, but very assertively RYE. I love it, and I am pleased to say that my wife has finally come around to enjoying high-rye percentage breads too.
This is very definitely a bread I will add to my long list of breads to bake often, which is clearly a prescriptive list, not a descriptive one.
Happy baking!
David