February 2, 2016 - 8:11am
Sourdough starter doesn't double up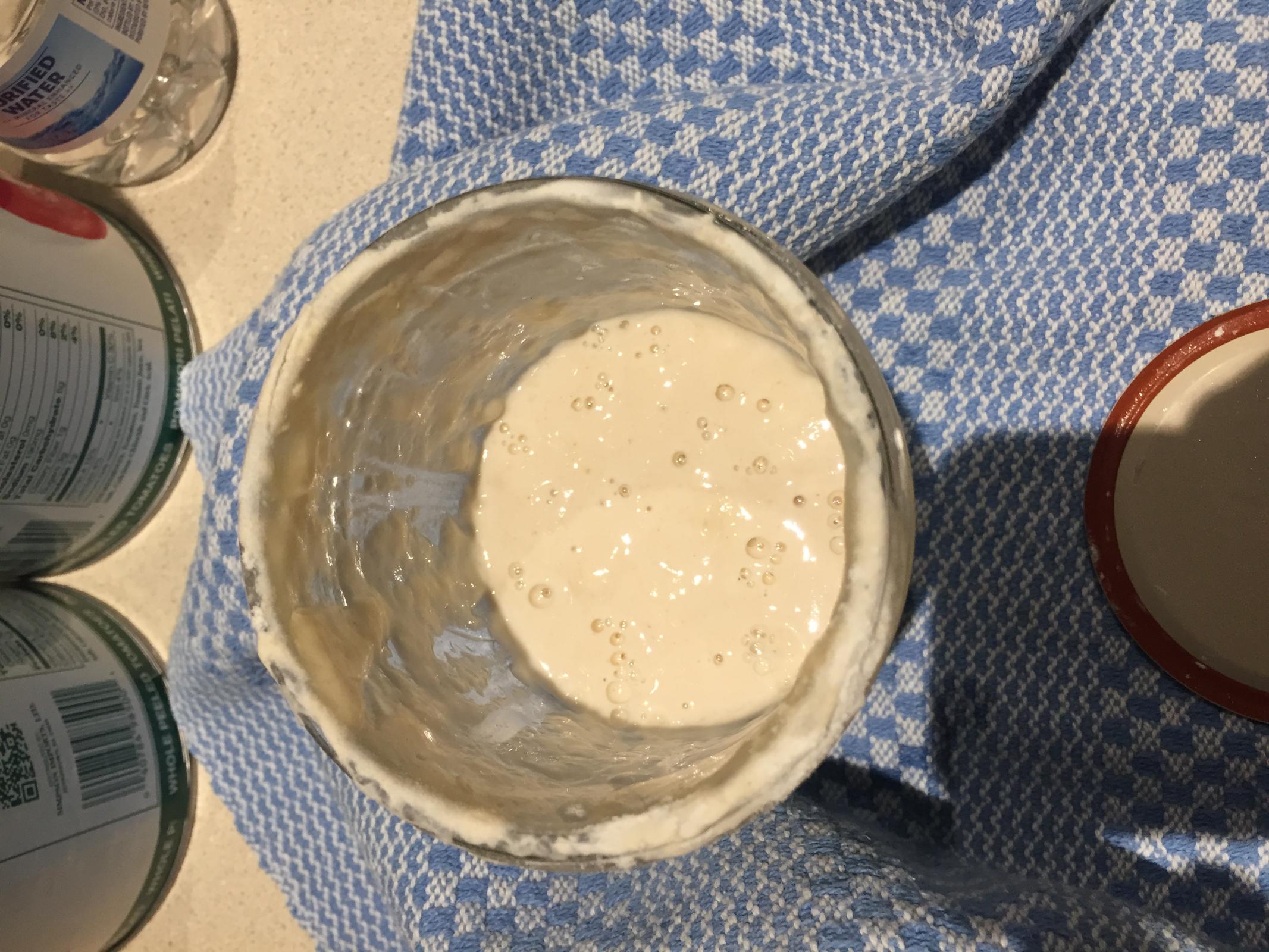 Hello good folks!
I've recently taking up bread baking and I'm trying to do a sourdough.  Instead of starting my own starter I found someone local to me that gave me some of their discard that they fed and gave to me (theirs is about a year old).  I continued to feed it for a couple days before putting it in the fridge.  
Last Thursday I took the 'mother' out and took 50 grams off of it and put it in a clean jar with 50g water and 50g King Arthur All Purpose Flour.  I'll get some light bubbles, but it never gets real foamy or doubles.
I've continued to do this twice a day (morning and evening) since Thursday in an effort to get a good active starter to bake.  
The house has been relatively cold, 68-70 so I've tried wrapping my glass jar in a kitchen towel. I've even set the jar in a sous vide water bath that maintains 75 degrees all day long trying to promote growth.
I've whipped boatloads of air into it via an electric hand mixer.
Nothing seems to get it to double up?
 Attached is about how my starter looks a few hours after I've fed it.   Note the lid doesn't have any perforations, but I don't put the lid on all the way I leave a sliver open so that air and gas can move into and out of the starter.
Any advice that can be given would be much appreciated.