Recently, some one posted a comparison of the Tartine breads and those of Ken Forkish. This reminded me how long it had been since I had baked a Tartine Basic Country Bread. I can't find that TFL entry now, but it doesn't matter ... even if it was just in my imagination. Here's what happened: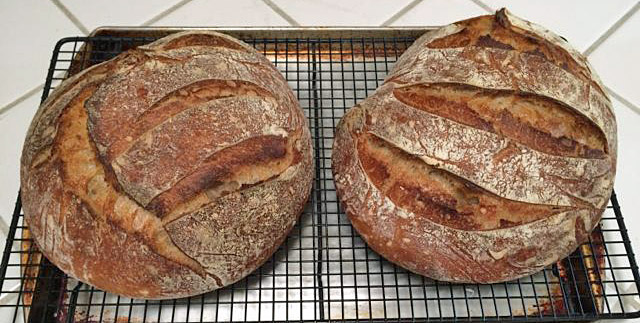 These loaves are still cooling. I will post a crumb photo and tasting notes when I slice one.
I also baked a couple of San Joaquin Sourdough bâtards. These were cold retarded 36 hours and have been frozen to eat later.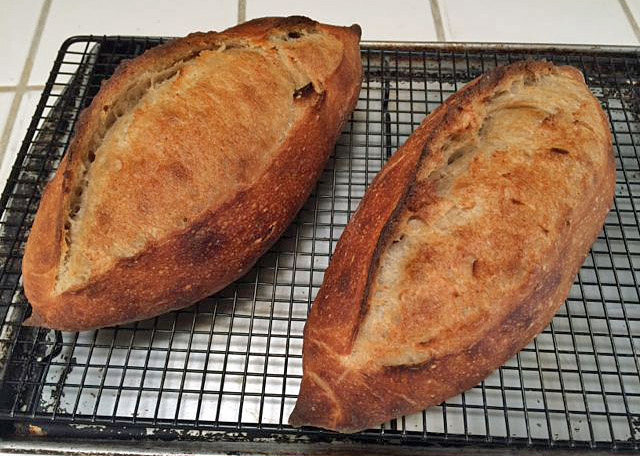 Looking through Tartine: Bread, I am reminded that there are a number of breads there that look wonderful and that I have never  made. I guess I will add them near the top of my "to bake list."
Happy New Year, and Happy Baking to the TFL community!
David