December 27, 2015 - 9:07am
San Joaquin Sourdough with 36-hour retard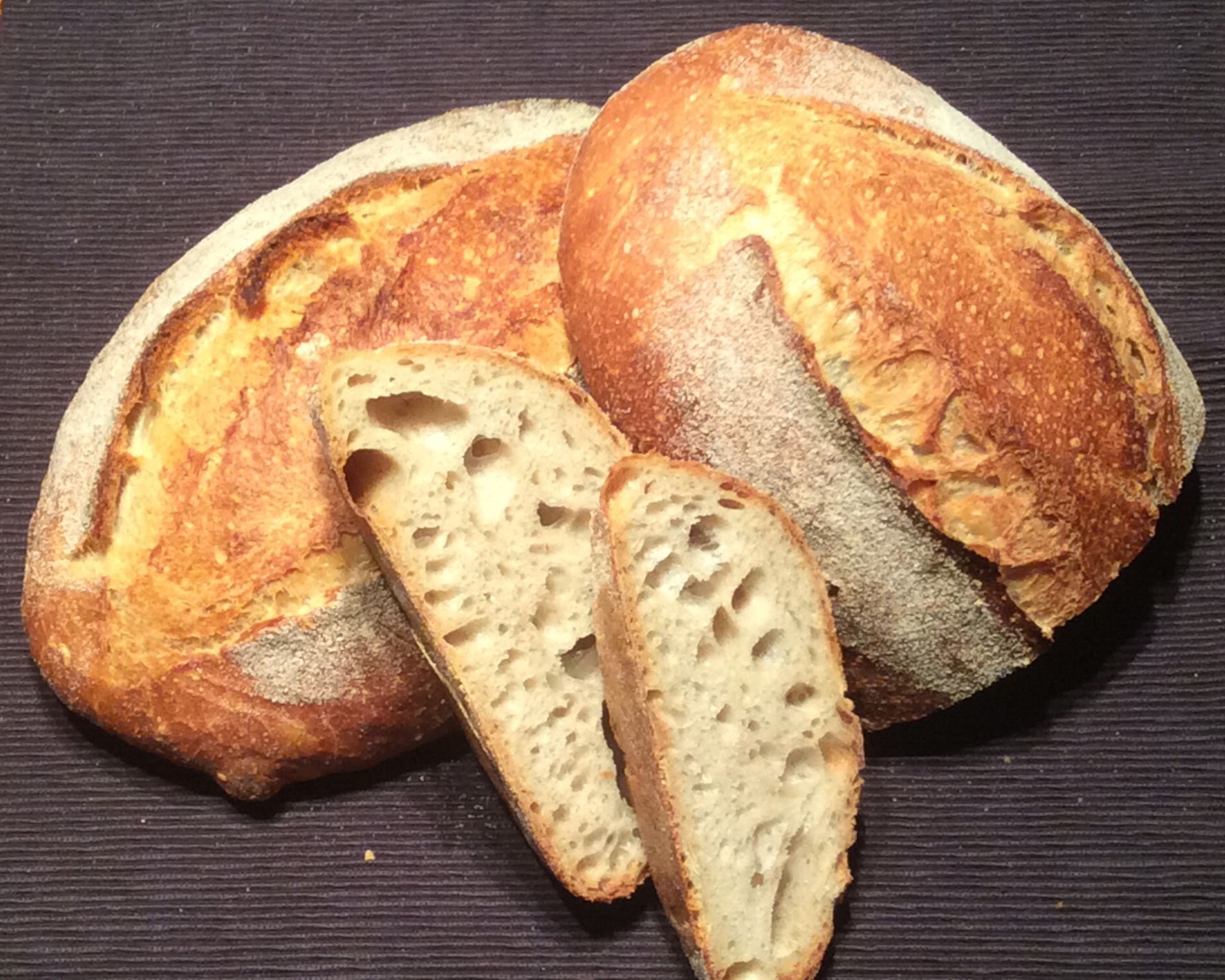 Hi everyone,
I haven't posted for a while, and with a particularly hectic schedule, sourdough baking has taken a back-seat to yeasted doughs made in the bread machine (bad me, but, hey, sometimes life is just busy).
Christmas Day was my first real chance for a break, and with dinner planned for the evening, I was able to make a version of the lovely San Joaquin Sourdough - which sat in the fridge to retard for about 36 hours, rather than the 21 hours that David gives in his revised recipe.
I'm reasonably pleased with the results. Here are a few notes about this bake:
I'm using European strong flour and needed to reduce the hydration to 58% as (1) our flours are less absorbent than those in the US and (2) I want to gain more experience in shaping doughs that are a bit easier to handle - I'm suprised that even at 58% hydration, I got some largish holes in the crumb.
The 36-hour retard was more accident than design. I didn't have time to bake on Boxing Day, and woke up the following morning wandering if I'd have a tub of dough or glue waiting for me in the refrigerator. I'll see how this will influence the final taste when I get to eat them later.
As a very thoughtful Christmas gift, my parents bought me some non-stick dough-handling gloves made from knitted polyester - they seem to work very well, and I'm looking forward to seeing how they cope as I gently nudge-up the hydration in coming months.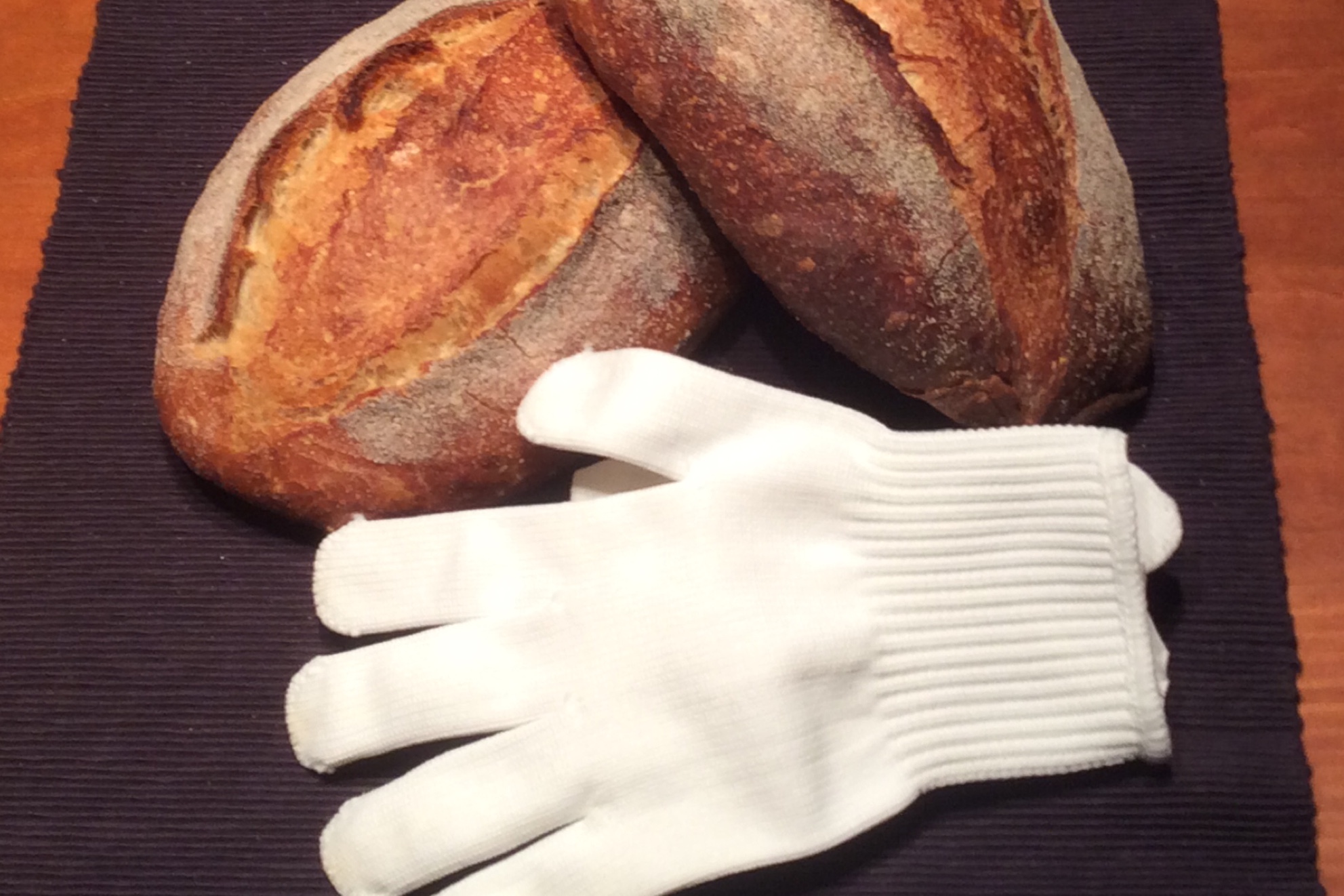 Here's the quantities for the total loaf (9% of flour used in preferment):
Allinson strong bread flour: 545g (90.9%)
Dark rye flour: 27g (4.5%)
Whole wheat flour: 27g (4.5%)
Water: 348g (58.0%)
Salt: 11g (1.8%)
Seed starter: 55g (9.1%)
The bâtards were made in two small linen-lined cane banettons, dusted with rice flour. Course ground maize used on top before turning onto the peel, and I've been a bit more successful with a Baker's lame. The loaves were cooked on a heavy pre-heated oven stone, with steam from a cast iron pan on the base of the oven.
On the whole, I'd say I'm making some good progress with sourdough and really appreciate the help and advice received previously from the active members of this forum. Comments - as ever - are very welcome.
Best wishes and hope that you all have fantastic bakes planned for 2016.
Colin