October 15, 2015 - 10:34pm
zojirushi virtuoso new directions of exploration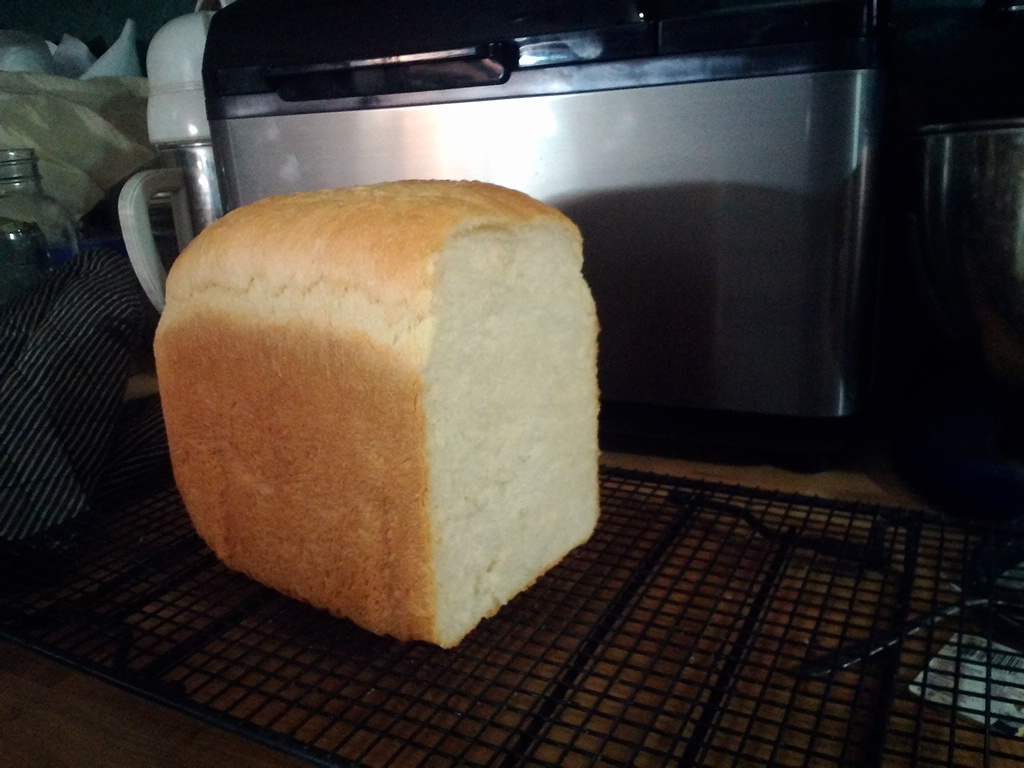 HI folks,  New here and ready to show off my new zoji.  This is my first basic white loaf according to the manual recipe.  This was a Quick version with two tsp of instant yeast.  
This is not my first bread machine but my fourth.  I apprenticed at a whole grain organic bakery in California in the eighties and the breadmachine was introduced just as I finished my training.  I was pretty skeptical and indignant about the round loafed contraption with a 400 dollar price tag.   But bread machines stuck around  adopted a square shape and the price fell until I recognized its value and bought one.  
Since then I have made many loaves and dough and wore out two more ever cheaper machines.  I have also continued to make bread by hand at times and appreciate  the crust baked by an oven and the dough development that can be monitored as you work with it. 
So I bought the zoji recently to replace a black and decker and was drawn to the unique features like the lid element for crust development,  the narrow horizontal loaf shape and the programmable  cycle settings.  
The    white bread I baked today is very light and spongy with a great crust texture and flavour but its not my thing.  Its like dessert sweet and soft  and chewy but its satisfaction is fleeting and it drops you into hunger again after only a short time.  Thats why I like whole grain bread mostly with its nutty full bodied flavour and  satisfying fullness that lasts for hours.
So I plan to feature my efforts at whole grain here.  I will follow the recipes in the manual first and then branch out from there.  The zoji whole grain recipes rely on using 4 T of gluten flour per loaf to ensure reliable results or the WW flour is blended with white bread flour so it will rise properly.  With my other machine's 80%WW was the highest I could go and obtain a reasonable rise.