October 10, 2015 - 2:08pm
Italian San Joaquin Sourdough: The most forgiving bread?
I had a hard time choosing a title for this blog entry. I thought about "SMSJSD," which you would eventually discover stands for "Senior Moment San Joaquin Sourdough." I thought about "Invulnerable Bread." I mostly thought about not posting anything about this bake. There is nothing new ... except that these loaves turned out so well in spite of my forgetting to ... Okay. Here's what happened.
On Tuesday, I mixed the dough for my "Italian" version of San Joaquin Sourdough following the formula and procedures I described in Sourdough Italian Baguettes. But I also had a few other projects in process at the same time. As I usually do, I set an alarm to go off when I needed to do something with the dough, but I must have ignored the last one. Instead of retarding the dough when it was ready, I kept working on other stuff. By time I left home for my 6:30pm Italian class, I had forgotten completely that there was dough fermenting. I didn't remember it until I got back home at 8:15pm and went to the kitchen to make a late dinner for me and my wife, and there was the dough, expanded to 4 times its original volume and ready to overflow the bowl! Yikes!
I thought about tossing it and starting over the next day but decided to refrigerate the dough and decide what to do the next morning. Well, the next morning I dumped the dough on my board, and, you know, it felt okay. So, I pre-shaped it and continued with my normal procedure. I considered the possibility I should shorten the proofing because of the prolonged bulk fermentation, but the dough didn't act over-proofed. And you know what, it turned out no differently than usual, except the crumb was less yellow than usual.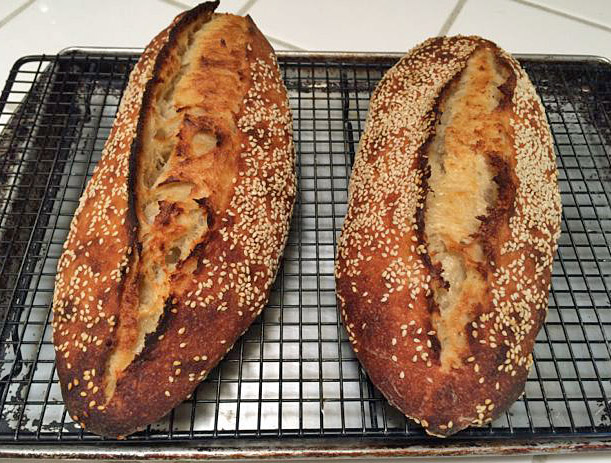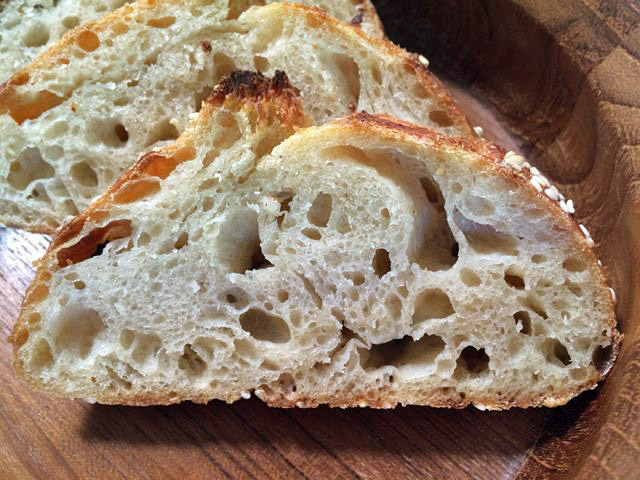 I thought that the really long fermentation would result in a more sour flavor, but the flavor was no different than usual for this bread. It was really good!  I can't account for why my drastic over-fermentation didn't ruin the bread, but I'm certainly not complaining.
We had a nice sunset, too.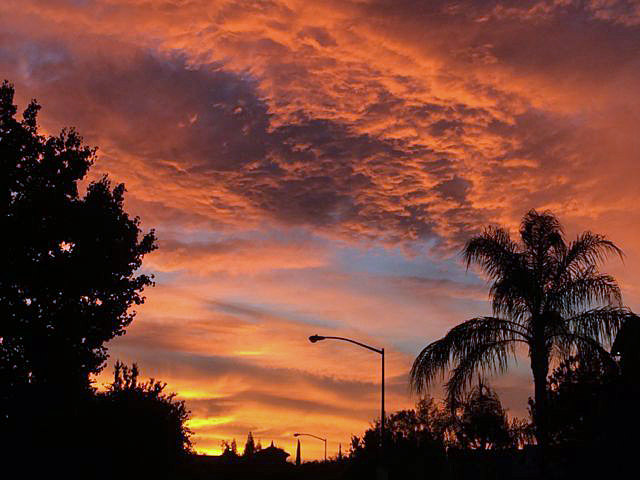 Happy baking!
David