September 3, 2015 - 10:16pm
This Week's baking 9-3-15: SJSD baguettes and Pain au Levain with Whole Wheat Flour
Nothing new this week, but two of our current favorites, baked yesterday and today.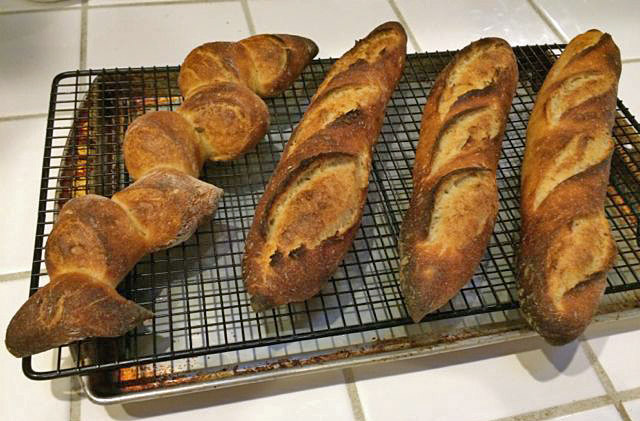 San Joaquin Sourdough Baguettes. The left-most as an Epi.
We had finished off the last batch of these for dinner the night before - Sandwiches of Smoked Chicken/Apple Sausages with spicy brown mustard. Last night, we had some of the Epi, still warm, with a beet, fennel and blue cheese salad and cold roast chicken.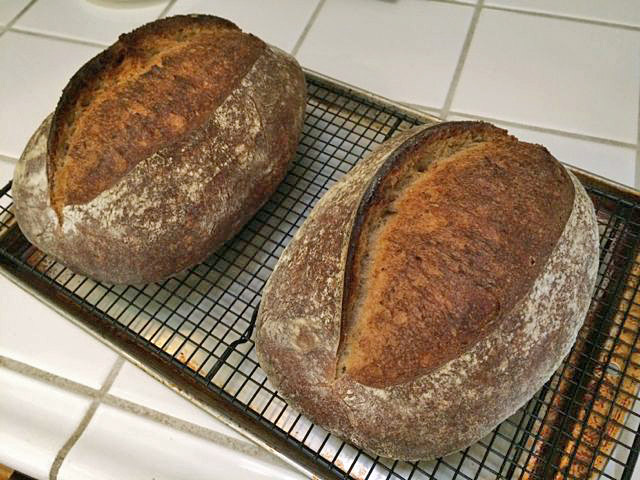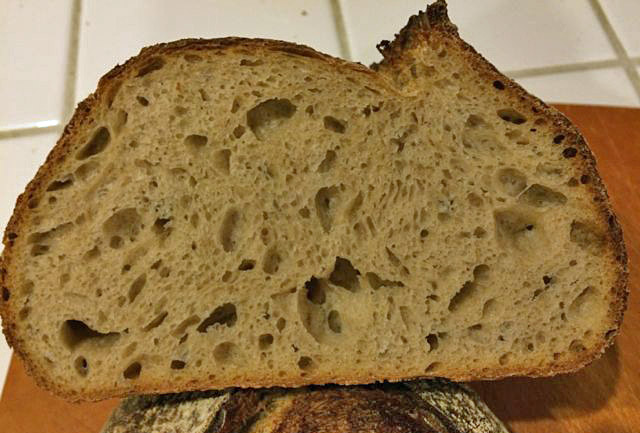 Pain au Levain with Whole Wheat Flour from Hamelman's Bread
If I could have only one bread to eat the rest of my days, this one would certainly make the final four. Tonight, fresh out of the oven, it was particularly delicious with a thin spread of very fresh Point Reyes Blue Cheese. Yum!
Happy baking!
David