Looking for great bakers...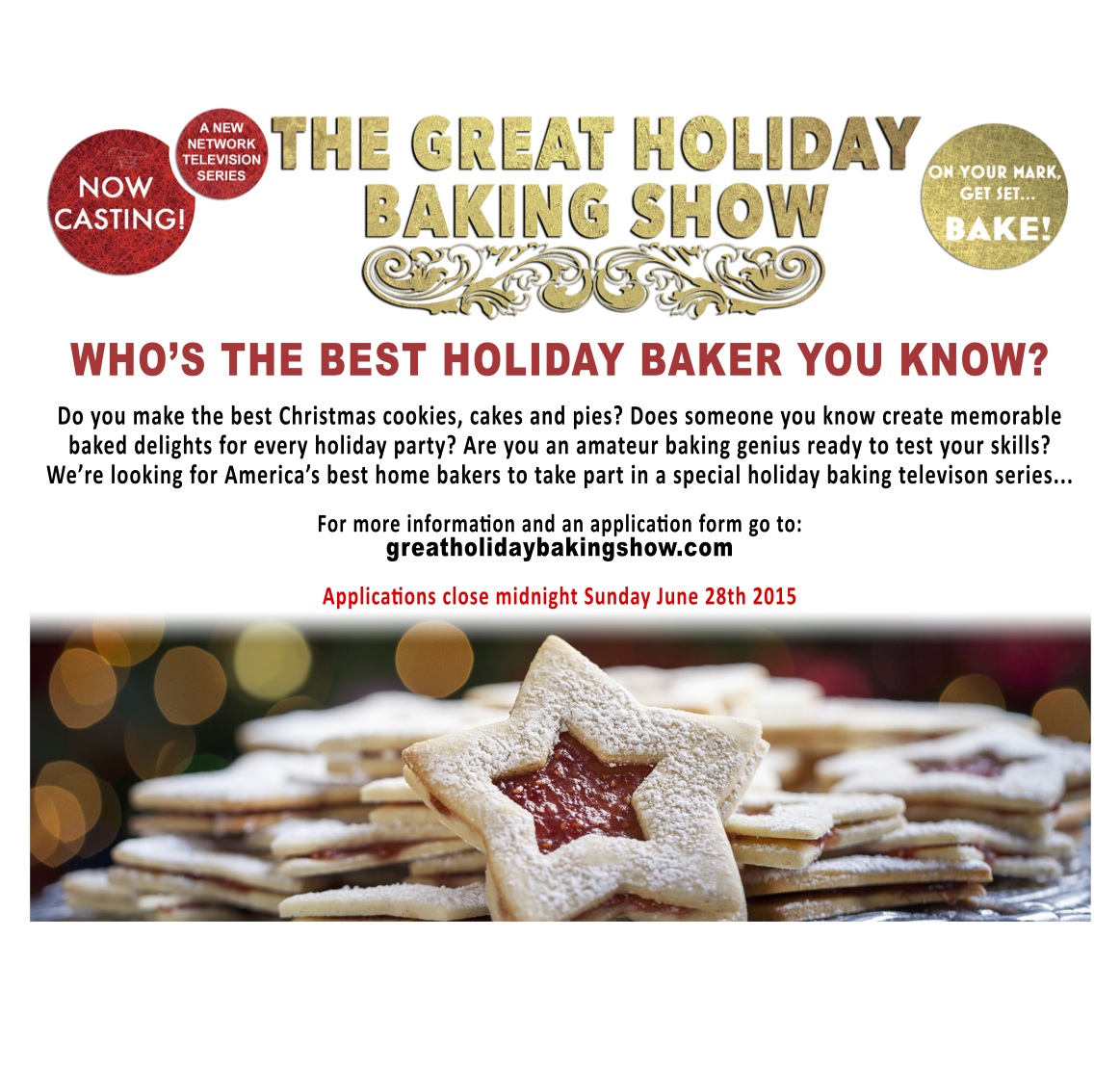 Hi everyone,
Just wanted to let you know that we're looking for contestants for a new TV baking competition called 'The Great Holiday Baker', made by Love Productions USA. 
It's open to anyone who is an amateur baker who wants to test themselves.
The application is on our website - www.greatholidaybakingshow.com
Thanks so much!
Graeme