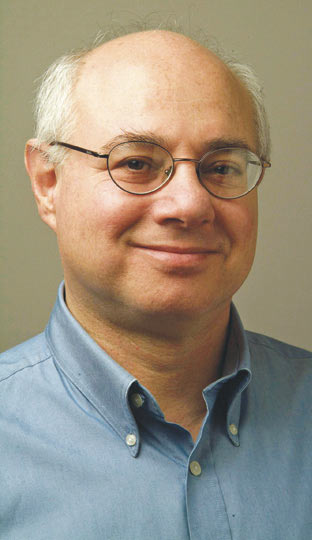 Renowned baking instructor and cookbook author Peter Reinhart was kind enough to take a few minutes to talk to me about his new book, Peter Reinhart's Whole Grain Bread.
Looking at the new book, I'm struck by how similar it is to The Bread Baker's Apprentice. The structure and layout are very similar, your methodology is similar, even a decent number of the recipes are modified versions of the same recipes. Would you agree with that characterization?
Definitely. The Bread Baker's Apprentice set the stage for this new book and gave me a template for how to put this one together.
Yeah. This strikes me as the natural follow up though, something like "The Bread Baker's Apprentice's Second Semester: Whole Grain Baking Class."
I like that, Second Semester. I should pass that on to the publisher. You're right, what I did was take many of the concepts, techniques, and bread science presented in the earlier book and really push the envelope as to how they can be applied in new ways to make a whole grain bread that people will actually want to eat, rather than eat out of obligation because it's "better for me."
Sure. I have to admit, having grown up in Sonoma County in the 70's and 80's, I don't have fond memories of health food and whole grain breads. I recall going over to friends' houses and eating terrible almond butter sandwiches on whole grain breads that tasted like cardboard and were as heavy as fruitcake. "Mmmmm... it's bran-tastic!" is the best I can say about them.
That was part of what I found so striking about your breads at Brother Juniper's when I first discovered them: they were locally made and relatively healthy AND they tasted really good. It seems that has always been a hallmark of your style, at least since I've known you.
Well, in culinary schools we teach the students that the single most important thing they will learn is that flavor always wins. I call it the flavor rule--that is, when push comes to shove, flavor rules. I think my real talent as a chef and baker is as a flavorist; I think my palate recognizes universally appealing flavors and so that's what I go after.
So now that you are taking on whole grain baking, I have to ask: do you think whole grain baking can escape that stigma, the belief (rightly or wrongly) that you can bake healthy and whole grain or you can bake for good taste but not for both? Because, I have to admit, while some of the recipes in this book at first glance are highly appealing, there are some that... well, I can't imagine wanting to make them unless a doctor ordered me off refined flour. Like whole wheat pizza dough. I've had reasonable approximations of pizza made whole wheat flour and, while they are good in their own strange way, that isn't really pizza, is it (he asks the guy who wrote a book about pizza)? And would anyone really want to try whole wheat brioche unless they had to?
Brioche definitely was a stretch and it's really in there to show that the method can work on any kind of bread. But when it comes to something as wonderful as buttery brioche, yeah, what's the point of doing it with whole wheat? But the goal, as I said, was to win people over based on flavor, not just health claims.
It's intuitively obvious that whole grains are the way to go when it comes to carbs, but it's hard to beat white flour breads for taste. If we had to choose one thing to change about our diets it would probably be, for most people, to add more fiber (it wouldn't hurt to cut back on sugar and refined foods and empty calories, but adding fiber sort of addresses all of those in one fell swoop). So I really am hoping that people will choose the healthier option not out of obligation but because it tastes good to do so. Time will tell.
Hey, try the whole wheat pizza before you knock it--it might win you over!
Ha ha. OK, I promise I'll give it a try.
A number of us on the site have shared our initial reaction to the book and many of us mention feeling slightly intimidated by it. It seems like there are a number of new techniques and concepts in here, things like mashes, the epoxy method, seed cultures, enzymes, and so forth. Personally, I know I felt like I had a pretty good handle on what was involved in making a decent loaf of bread, but after reading this I'm feeling on fairly shaky ground, at least when it comes to whole grains. What's going on?
Actually, the techniques are much easier to do than they are to write about. The method is really quite simple: a couple of pre-doughs made on Day One, combine them on Day Two, and pretty soon you have a loaf of bread. The hard part was figuring out how much of each pre-dough to use, and to explain to the readers the theory of why I think it improves the bread. But as you read the instructions you can see how easy it is to actually do it--certainly no more difficult than any other bread recipes.
I didn't invent these pre-dough. Mashes, sponges, bigas, starters made from seed cultures have all been around and written about for a number of years. What's unique in this book is the way they all come together (what I called, in a rather unappetizing term called "the epoxy method") to create, in a sense, a new method of bread making. That is, an original technique using traditional methods.
Speaking of original techniques: I definitely got the impression that the Pain A L'Ancienne was your breakthough recipe in the Bread Baker's Apprentice. Any similar epiphanies for you while creating this book? Any one technique or recipe in the book that you'd recommend people absolutely must try even if they don't think they have any interest in whole grain breads?
Pain a l'Ancienne was definitely the inspiration for this book--the idea of cold, delayed fermentation to improve flavor is the basis for all the recipes in this new book. Then, Monica Spiller introduced me to the ancient concept of scalded grain mashes and another light went off. It wasn't easy to apply this new piece of the puzzle, so only a few formulas in the book use it, but I have had some testers tell me that the mash bread was the best bread they ever tasted.
I tested the mash bread recipe. It was incredibly good, but a ton of work.
The final method for making the mash that is in the book is about 100 times easier than the one we started with.
Good to hear. I'll have to try it again then.
I'm also totally in love with the spent grain bread formula (I get my spent grain from a local micro-brewery and can make as many variations as there are types of beer). And I also developed a new found love for old world, dense rye breads, especially volkornbrot and Bavarian pumpernickel. The complexity of flavor is quite addictive. I think we're on the verge of a rye bread renaissance in America.


I was going to ask: the buzz around rye breads and German breads on the site seems to be picking up noticably. Every time I log in it seems someone is posting about having tried to bake Dinkelbrot or Vollkornbrot (which you have a recipe for in the book) for the first time. Could that be the "next big thing?"
Absolutely!
Let me just end the conversation with a few words of gratitude. Your writings and classes have inspired numerous bakers, but I am indebted to you on a more personal level. As you recall, by happenstance I landed a job at your bakery when it was still quite small and unknown. At that time I was a typical sixteen year old male, rather angry at the world and directionless. The patience, kindness, piety, and trust you and the other brothers and sisters at the bakery modeled for me were decisively positive influences in my life at a time when I easily could have been influenced in other directions. I'm 100% certain The Fresh Loaf would not exist without the passion for baking you shared with me and quite certain that I would not be as personally fulfilled were it not for the years I was able to mentor with you. So thank you.
Wow! I'm speechless--but thank you for your kind words. Susan and I felt that all of our high school employees were like our own kids and loved having you in our little Brother Juniper's world. I'm honored to know that we were able to make a difference. Thank you, Floyd!
Thank you, Peter.
Peter Reinhart's Whole Grain Bread is now available in the US and Canada from Ten Speed Press. It will be available in the UK from Publishers Group UK soon.
Update: Peter has offered to respond to community questions for the next few days. If you have any questions about whole grain baking or his new book, fire away!
Update: This thread is now closed. Thank you, Peter and everyone else who participated.
Q & A with Peter Reinhart