First fresh loaf for many months
Hi friends, this old ski bum had a busy winter baking mostly cookies and muffins and logging 100 ski days for the season in a difficult snow year. YAHOO!
I was going to bake baguettes, got lazy and decided to do a Forkish style proof and bake. Funny, I ate little bread over the winter and suddenly had a hankering for a fresh loaf. Mission accomplished! I also started a pineapple juice solution to get a levain going and in day 5, it looks like I have a successful starter!!!!! I Am also day two on a YW starter that is progressing well according to dabrownman's instructions.
Well now that ski season is pretty much over, back to the bread baking. 
Loaf shot: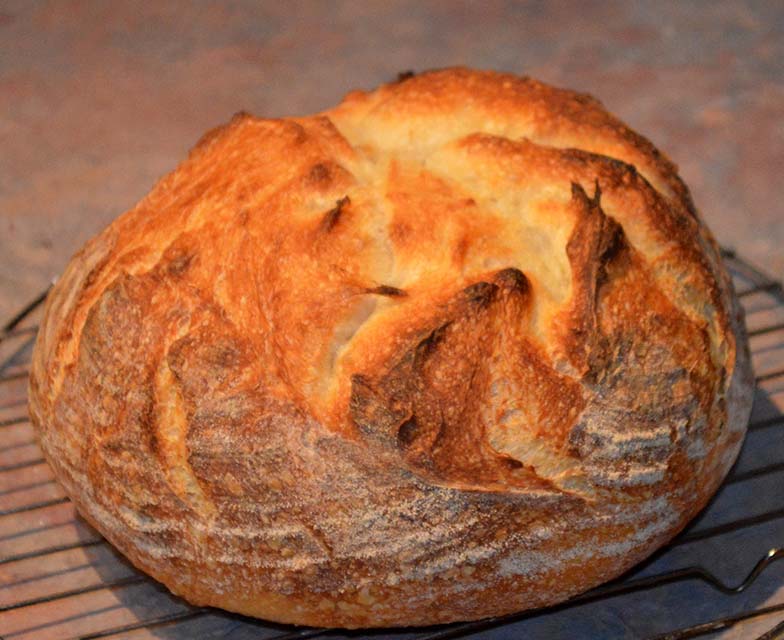 I love Dad's oatmeal chocolate chip cookies and googled a great knockoff recipe and the results are tremendous!!!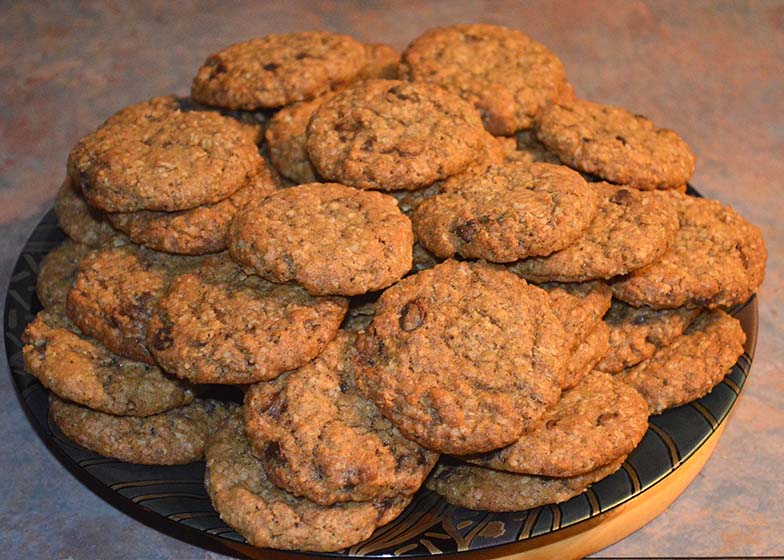 Happy baking folks!  Brian