Challenges and Success from my UK baking
Hello everyone:  I have been off-the-grid for some time while I was traveling, as we don't have the best internet access when we are in the UK.  I will have to catch up on everyone's bread posts while I was away.
My visit got off to a rough start when I saw that my starter that I left in the UK for a couple of months (carried over from California several years ago), had gone off, for the most part.  I have never had this happen before.  I had several different jars of starter and most were bad with strange mold.  The one that survived was pure AP flour. I find that the white flour starter lasts much better for long periods than the mix of ww, rye and white that I usually keep as well.  I always have several starters  on hand for this reason.  I slowly built up the AP starter into several different containers and starting my UK baking after the second day of feeding.  Unfortunately, I got sick right after I arrived in the UK and spent the vast majority of the trip resting.  About the only thing I did do was bake as I had to stay in. Unfortunately, when I wasn't feeling well a few batches of dough were over-proofed and had to be tossed.
I baked quite a bit for family and friends, and made David's San Joaquin baguettes twice and they turned out well.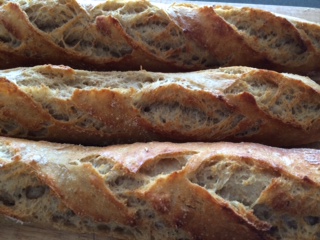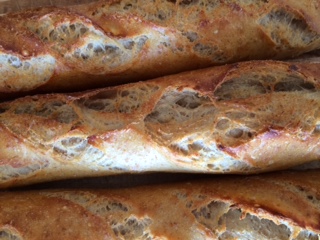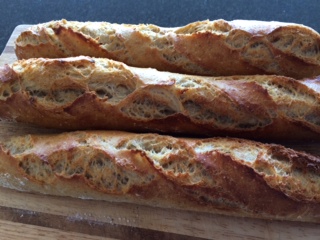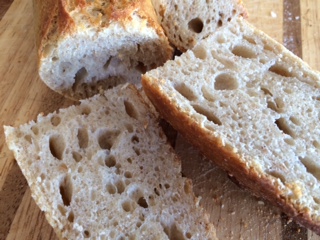 I made my classic sourdough loaf a number of times, in both boule and batard form.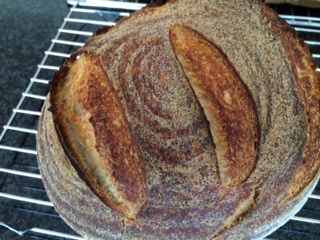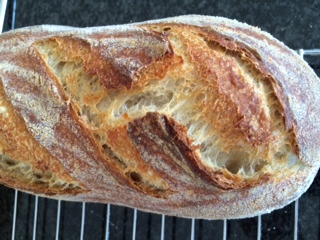 I gave most of the bread away, as well as making sure my husband had plenty of fresh bread!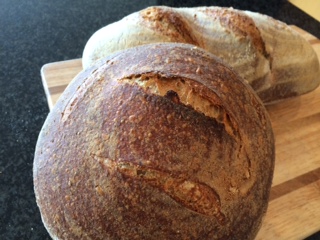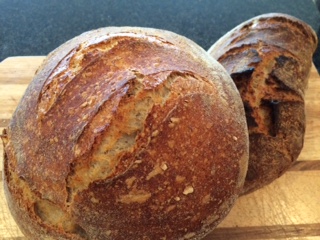 We just got back last night, so I have to get my starter going here back in California and get back to baking.  Look forward to catching up on everyone's bakes over the next few days.  Best,  Phyllis