February 13, 2015 - 1:37pm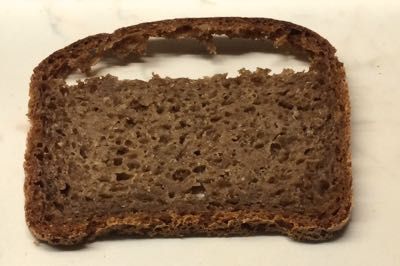 For 2 months or so I'm struggling with my rye breads. I hadn't had that problem before but now I always get this flying crust. Also you can see the crumb at the bottom is a bit denser.
I've tried pricking the the proofed dough with a wooden stick, covering the loaf with an aluminium foil loosely at the beginning of baking, lowering the baking temperature... nothing helped.
Any advice?
Thanks a lot 
Zdenka
(in the picture it's 75% home-milled rye + 25 % store-bought fine dark rye, 85 % hydration, 85 % prefermented flour. But I had the same problem with other ratios, too)