January 2, 2015 - 10:18am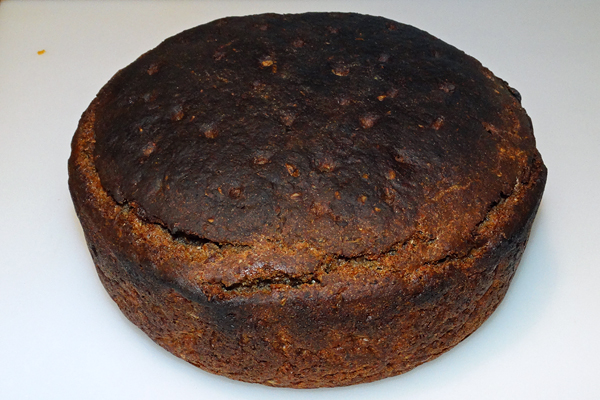 Scalded Rye Bread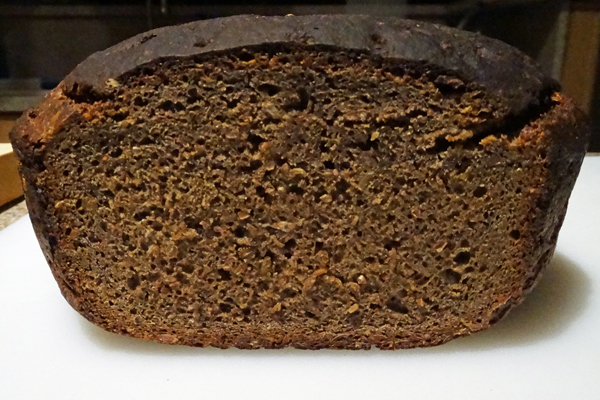 It's been a worthwhile experience. I feel I've learned a lot of the basics for handling rye flours. Four of eighteen I'll add to my modest repertoire: Rye Sticks, Milwaukee Rye, Zeltan (Tyrolean Fruit Bread) and Rye Squares; I'll likely tweak them all to better match the flavors I want.
I'm still searching for a high percentage rye bread, dense, flavorful and sour. There are a few candidates among the ones we (Gang B) baked but I'm far from chosing yet.
Of the last two (shown above) Ginger-Prune Bread, and Scalded Rye Bread, one is is in the running, the other--for reasons other than flavor--isn't. Both have distinct, excellent flavors.
David G