October 8, 2014 - 12:46pm
100% Whole Grain Finnish Rye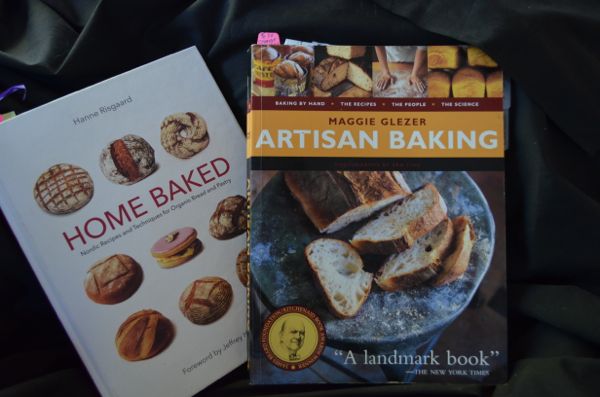 My latest baking obsession challenge has been with what I label as the dense Northern European type of loaves.  The kind of loaves that are tall, moist and that last for ages without drying out.  I do not mean to offend any Northern Europeans by labeling all of their breads as this type of loaf but I know not how else to describe, in words, how they differ from the other types of breads that I bake.  All the formulas I have thus run across are from Russia, Germany, Sweden, Finland, Norway,  and Denmark though I know there are many other similar formulas from other countries as well.  
That being said….I have baked these loaves on and off for several years now.  I got my feet wet when I was enticed by ananda's Borodinsky breads.  When I would bake them people loved them but they were not a regular on my 'to bake' list because I simply did not feel confident in the results I was getting with specific hydration levels, baking times and baking temps.  Last Fall I got pulled into hanseata's challenge of creating a whole grain loaf which did turn out very nicely but I still did not feel confident with the issues I have expressed above.
This year I decided to embark upon solving those 'problems' and thus began my baking frenzy.  I found the formula I wanted to replicate in Maggie Glezer's  'Artisan Baking' and I combined it with a fermentation time line and method I found in Hanne Resgaard's book 'Home Baked'.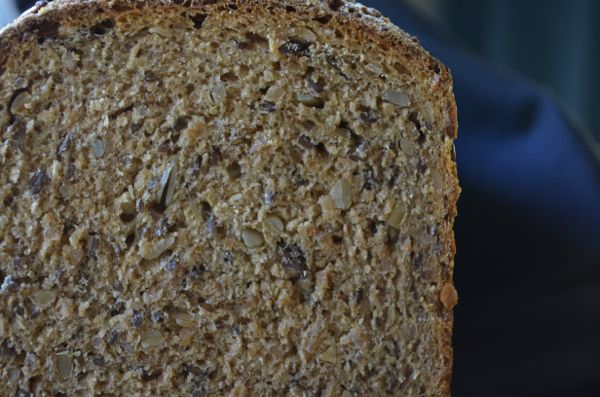 This is the result of which I am well pleased.  I found the baking times and temps. I am now comfortable with when using my Cadco countertop oven (Convection) which are;
Pre heat 425°
Load covered loaves and reduce heat to 350°
Bake covered for 90 minutes.
Uncover and bake 15 minutes at 350° followed by 15 more minutes at 325°
Another issue I was faced with was that of really hard and dark crusts despite baking temps.  Luckily it was solved when another baker told me he uses canola oil on his pans when baking these types of breads rather than butter.  Made all the difference in the world.
I know I will have to adjust times etc. when I bake in my kitchen Electrolux wall oven but, at least for now, I feel much more confident when I sit down to formulate one of these kinds of breads for a future bake.
A long time in the works but well worth all the effort as they are breads that people around here love to eat.