A weekend's bake 8/4/2014
This past weekend, I restocked the freezer (and my tummy) with three of my four ... No, it's five. Or six. No, .... Anyway, some of my favorite breads.
First, Greenstein's Jewish Sour Rye: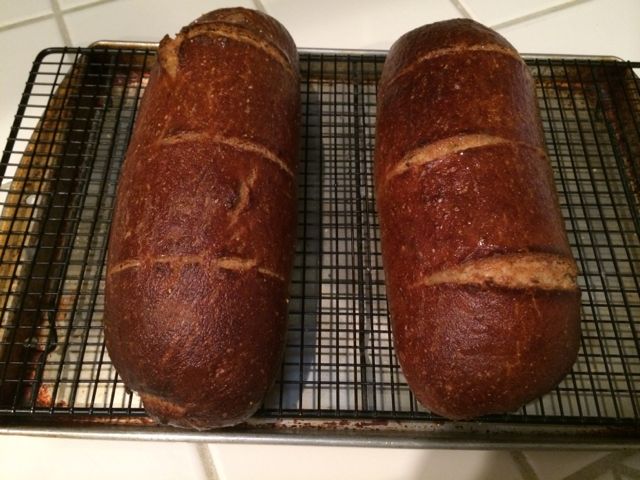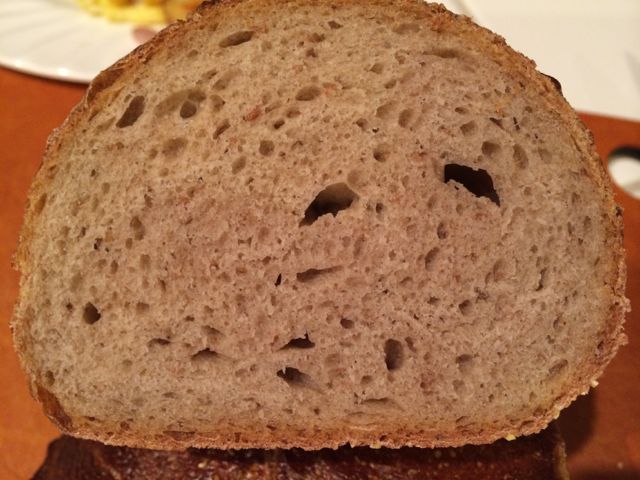 I call this "Greenstein's Jewish Sour Rye," but it has been modified little by little. A few years ago, I converted Greenstein's volume-based recipe to weights. I use medium rye and whole rye rather than white rye. I use bread flour rather than first clear flour. I bake at 460 for 15 minutes, then 440 for 20-25 minutes rather than at 375 dF. This gives a darker crust which, while not traditional, I prefer. The bread is altogether tastier with these modifications but still has the character of Jewish Sour Rye. 
The formula can be found at Jewish Sour Rye
This bread is very good for the usual sandwiches, but also toasted dark and buttered, and it is fabulous for grilled cheese sandwiches. 
Next, a couple boules of my San Francisco-style Sourdough with 30% whole wheat flour: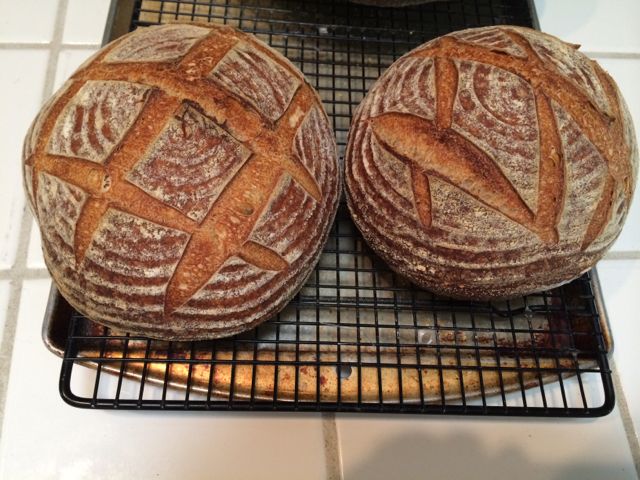 The formula can be found at San Francisco-style Sourdough Bread with increased whole wheat flour
And, then, a couple large bâtards of Hamelman's Pain au Levain with Whole Wheat Flour:
These cooled with very crackly crusts. It's a really delicious and versatile bread.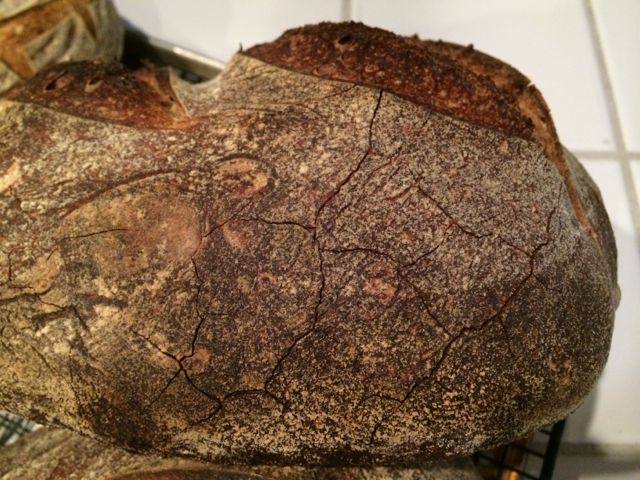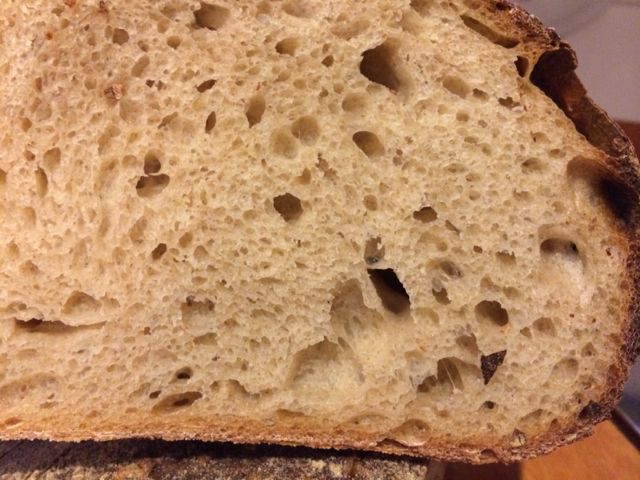 A good baking weekend!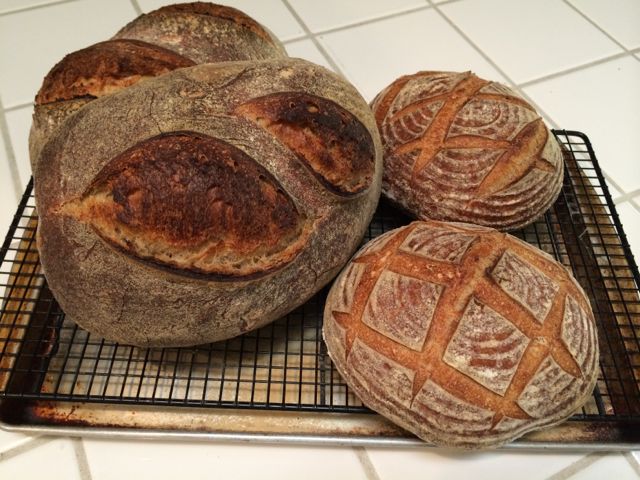 Happy Baking!
David