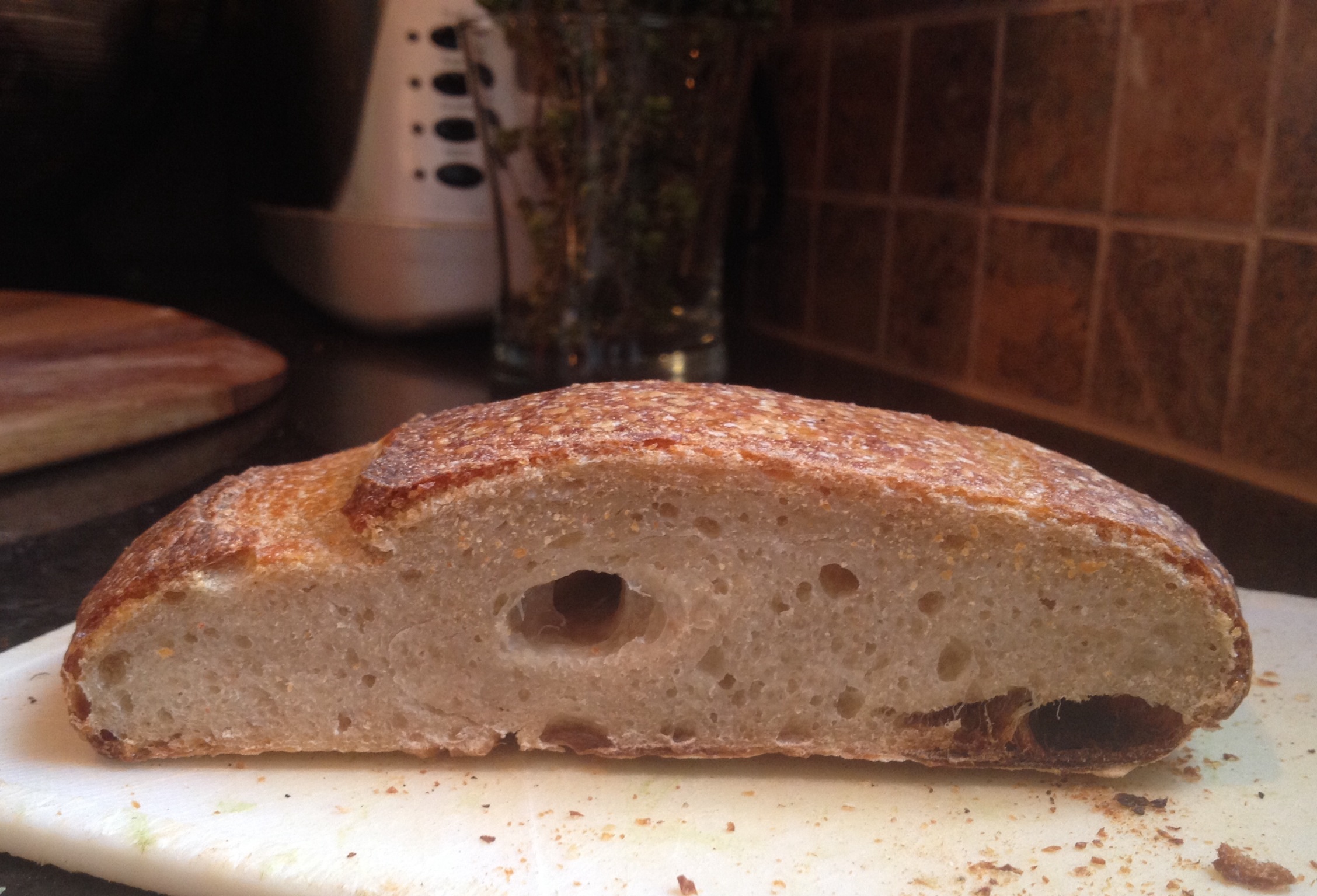 I am a complete sourdough newbie and my first attempt at a true sourdough left much to be desired. I used Peter Reinhart's starter in his Artisan Bread Every Day book (starts with whole wheat flour and pineapple juice and becomes a stiffer type of starter) and then made his pain au levain from the same book.  I formed them into freestanding 1-pound boule-type shapes (I don't have baskets or bannetons, etc.) The dough spread rather than rose and there was little if any oven spring.  I baked on a pizza stone with a steam pan below, which has always resulted in wonderful commercially yeasted breads for me.
It has a nice tangy flavor but the inside crumb is dense and gummy with large pockets of air (forgive me if I'm not using all the correct terms--I'm kind of new to bread-speak ;) ). 
I am currently baking another loaf from the same batch of dough in a covered dish and it looks like it has marginally more oven spring but it will be a while until I can cut into it. 
Any troubleshooting assistance would be greatly appreciated. I have another batch of starter in the fridge ready to be turned into dough, and I'd love to do better next time :).