txfarmer 30% rye sourdough sandwich loaf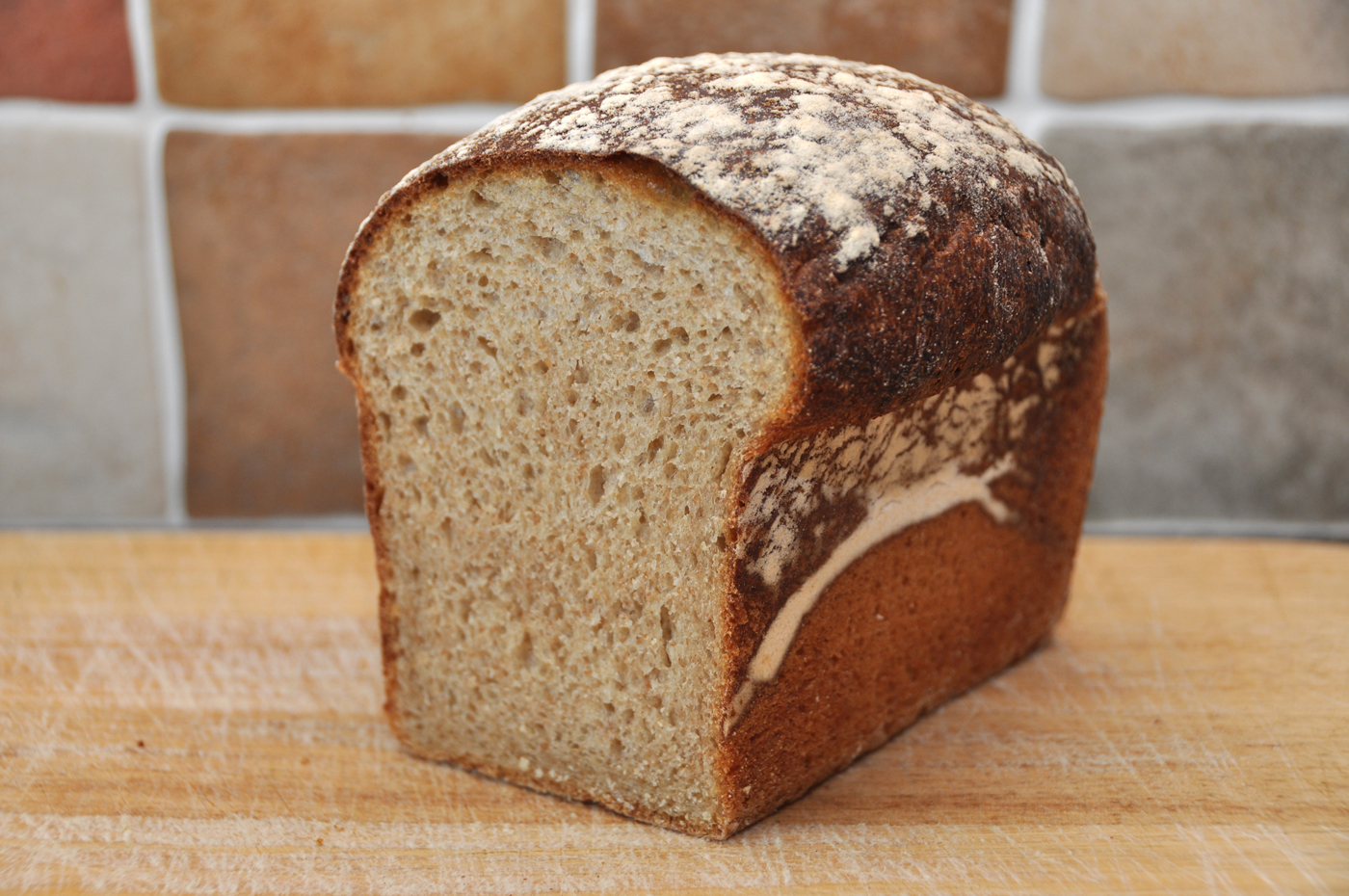 I've been trying to make a decent loaf with rye but with little success.  I recently saw txfarmer's recipe on this forum and decided to give it a go.  To be honest, I was sceptical - with my previous attempts, 30% rye resulted in a relatively flat loaf but with the txfarmer recipe, I have to say I'm staggered with the result.
The loaf is light and fluffy and perfectly formed - the taste is lovely too being slightly on the sweet side - It would be great with cheese or jam.
The initial mix looked very discouraging though - very wet and difficult to shape.  I tried to mix it as txfarmer suggested but I don't know what 'stage 3 windowpane' means!!! So I left it in the mixer for longer than normal and then tried some S&F but the dough was so wet that it was difficult.  I put it into the 1lb tin and left it - the proving took around 6 hours (to an inch above the rim) and the oven spring was fantastic.  I was expecting some big holes in the crumb but it is beautifully uniform.
Question to txfarmer (or anyone else)  What in the list of ingredients caused the huge rise and oven spring?  Was it the sugar? or the milk?.  Have you tried to make it with less (or no) sugar?  I'd really like to know the cause as then I could try that with my 'normal' loaves.
Anyway, I'd just like to say thank you txfarmer - this recipe is superb and I'll make it again.
Cheers