3 gmas... Copycat, copycat!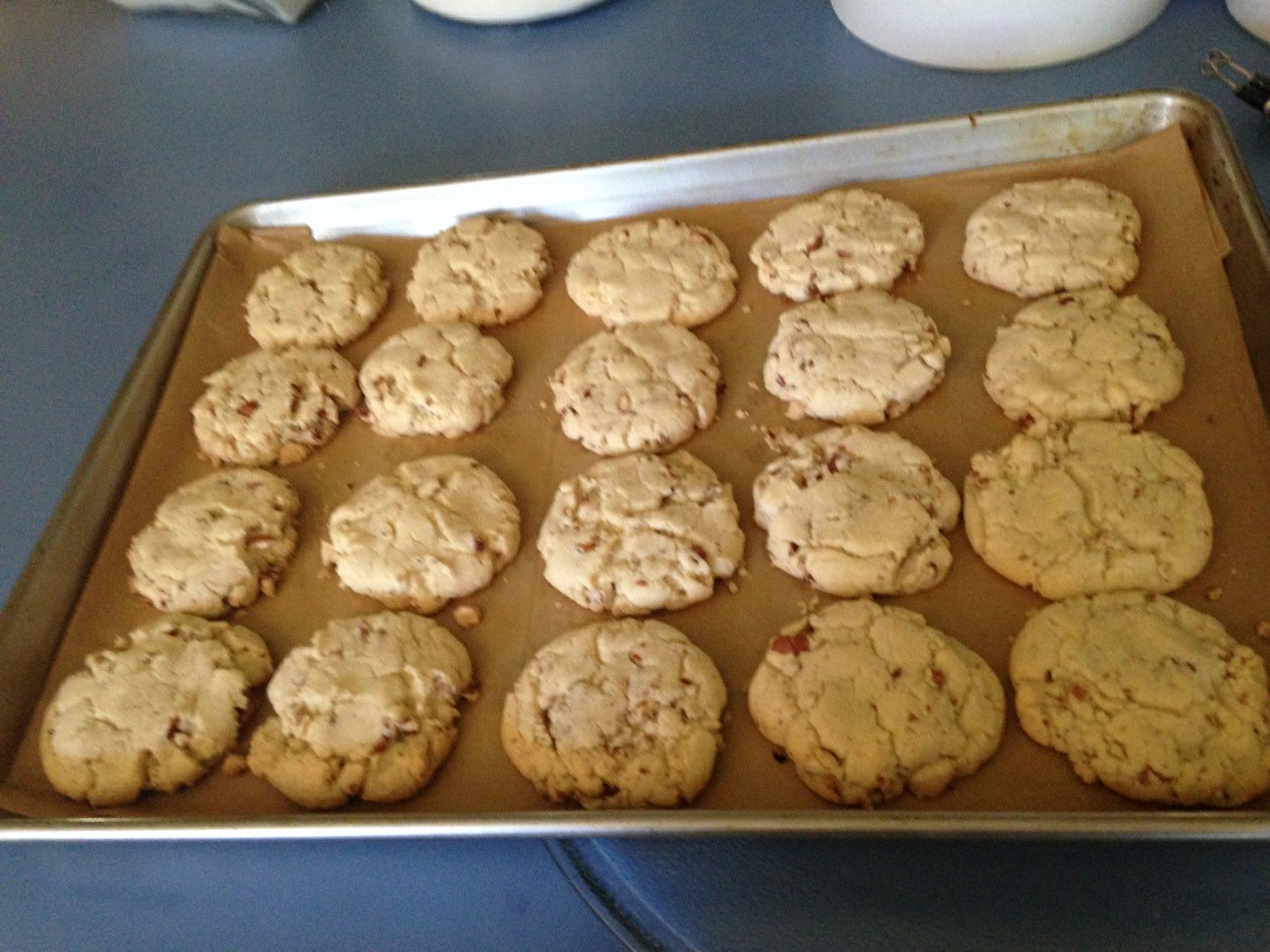 Today we made a copycat recipe from Food.com... for Keebler's Pecan Sandies... small recipe, great bake and all that is left is the memories... LOL...
Barb's are the lead in picture... had to get his in there - I was afraid it would disappear like the cookies did!!!
Here are our coffee breaks later in the day...
Helen's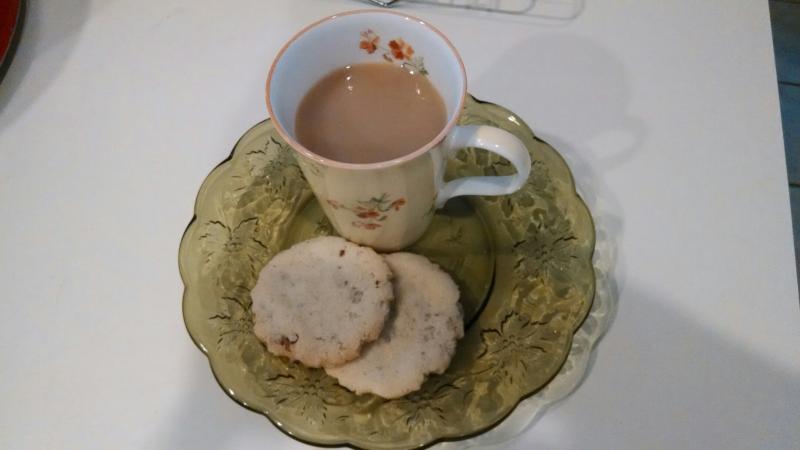 Mine...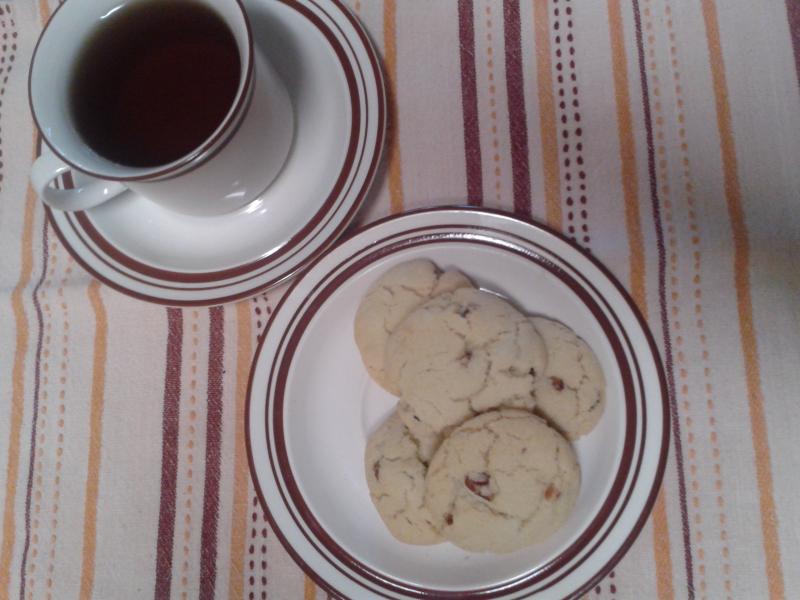 and Barb's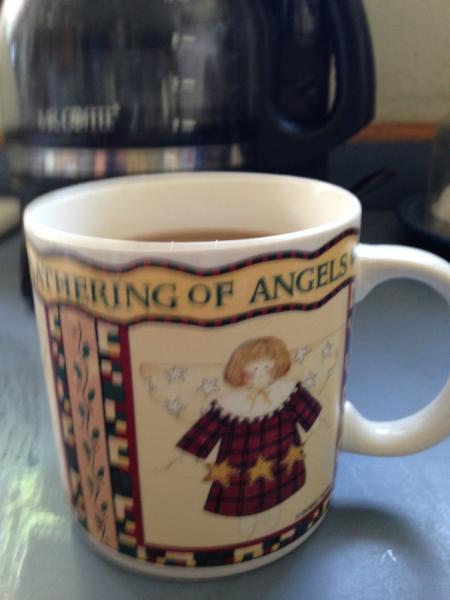 See what I meant about the picture on the lead in!!! LOL
Great times, quick bake, quick post.. i am off to California to see the kids, grands, and great grands...
Happy Baking, Will catch up with you next week.
Diane with Helen and Barbra.
PS... they tasted great, by the way!