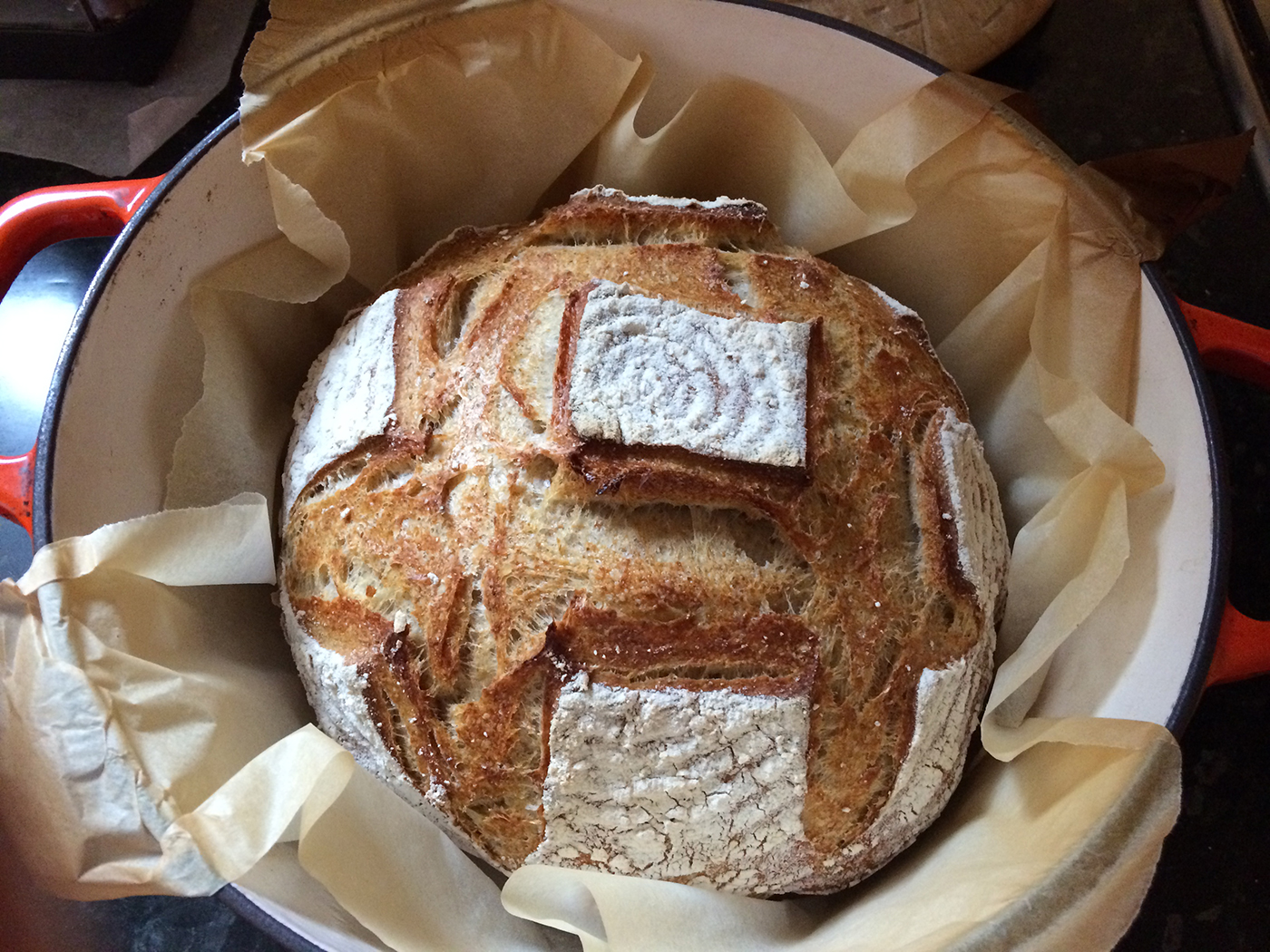 Baked in my Dutch Oven.
This was made with 250g Wheat Sourdough Starter, 300g Bread flour and 200g Wholemeal Flour.
10g Salt and 400g Water.
I just mixed it all together.
Since it is a quite Wet dough I did no kneading at all.
I let it Bulk ferment in the fridge for 14 hours, than shaped it, proofed it for 1 ½ hour and baked it in the Dutch Oven for 30 Minutes with the Lid on at 250C and than for 20 Minutes without the Lid on at 200C.
It is cooling now, I can hardly wait to EAT.